As someone that works in the fantasy sports industry, I am always skeptical about where I get my fantasy advice. Few people watch as much film as I do, and even fewer do so from a DFS perspective. The one group of experts that I know for a fact do more research than me is Vegas odds-makers. If you have ever bet on sports you likely know what I mean… their numbers are consistently on point and are hard to beat.
Given the fact that Vegas lines are widely regarded to be accurate, we can use them as a resource in our fantasy football research. Occasionally we will find a game where the lines are soft, but, for the most part, we enter each week of the NFL and CFB season acknowledging these totals as a great barometer for each team's scoring potential for the week.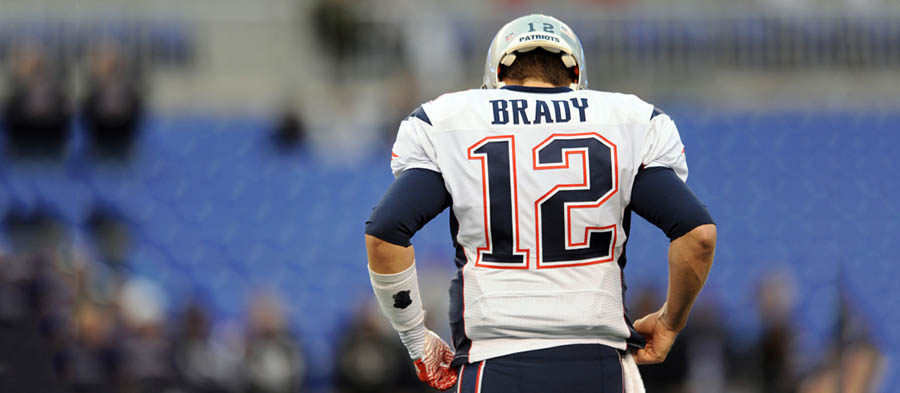 Calculating Individual Team Totals
The first step here is to choose a book to get your lines from… The Vegas casinos are best, but it can be a pain tracking down their lines for the week, so we use an online sportsbook. My personal favorite is 5dimes, but Pinnacle is also good, or you can visit oddshark.com and see all of the lines in one spot. Just get familiar with going to one site and knowing exactly where to quickly find their NFL lines.
Some gambling websites, like Bovada, give you the option to make individual team bets, but these numbers don't always reflect the actual line and are often moved to entice a play one way or the other. The best way to establish a line for each team is to take the game total, divide it in half, then adjust it for the line. So, for example let's analyze this line:
New England (-6) at Buffalo (+6) with a total of 46 points.
First we split the line in half at 23 points, then adjust for the six point spread by adding half of that to the favorite, New England's total and subtracting half from the underdog Buffalo's total. We end up with a projected total of 26 points for New England and 20 points for Buffalo.
Repeat those steps for every game on the schedule and you have a very accurate projection for the total number of points each team on the schedule is going to score for the week.

What do we do with the Vegas totals once we calculate them?
Information is only powerful if you know what to do with it… One thing we do right away is cross-analyze high team totals with positional matchups… If Dallas is projected to score 32 points against the Eagles this week, we want to know who is most likely to rack up the yardage and score the points…
We start with positional research, how many points have the Eagles given up to opposing QB, RB, WR, TE over the season, and over the last 3 weeks. Should we be targeting the Dallas run game or pass game? We then go into role based analysis, what type of receiver kills the Eagles? Are they susceptible to pass catching running backs or the power run game? This sort of data is readily available, but can also be found by just looking over the box score.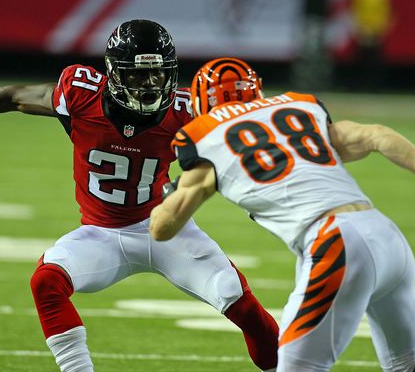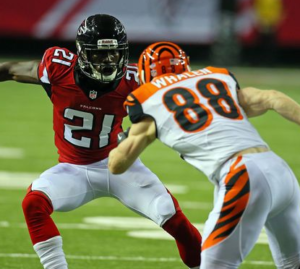 I always like to bring up the second half of the season for the 2014 Atlanta Falcons… Their pass defense was a mess, but Des Trufant was doing a great job of locking down opposing #1 receivers. When the Cardinals came into Atlanta we gave out Jaron Brown as a solid minimum salary, $4,500 play on FanDuel. Fitz was hurt, Floyd was going to see Trufant, and John Brown was overpriced and Atlanta was better at defending the slot than the #2 receiver. Jaron led the Cards with 7 catches for 75 yards, a solid 3x+ value for a punt play.
You can also use Vegas totals to decide who not to play… Often times if we can't decide between a couple of players, we will just roll out the guy playing for the team with the higher total. If there is one thing I have learned from Vegas over the years it's when in doubt, you take the points.