Online Sports Betting in Nevada
Legal sports betting is obviously not a new development for Nevada. In fact, if anything it has hurt the Nevada sports betting market as they lost what was a nation-wide monopoly.
Seemingly overnight, the state went from an industry-standard to a laggard in the industry. Their current mobile betting laws prohibit competition from the industry's top sportsbook and, as a result, the product available to NV residents is a step below what we find in a state like New Jersey. 
Despite this, there are still some great online options if you want to place some bets.  These are the online sportsbooks in Nevada that offer the best bonuses in the industry.
21+ Gambling Problem? Call 1-800-Gambler
21+ Gambling Problem? Call 1-800-Gambler
21+ Gambling Problem? Call 1-800-Gambler
21+ Gambling Problem? Call 1-800-Gambler
Top Nevada Sportsbooks for 2023
As we mentioned in the open, Nevada essentially godfathered in the brick-and-mortar sportsbooks in the state when they legalized mobile sports betting. This makes it impossible for sportsbooks like DraftKings, FanDuel, and PointsBet to enter the NV and LV markets. As such, the complete list of sportsbooks and sportsbook apps available in NV looks much different from the typical states that have legalized sports betting. 
| SportsBook | App? | Live Betting? | Location |
| --- | --- | --- | --- |
| Atlantis Reno | Yes | No | 3800 S Virginia St, Reno, NV 89502 |
| Boyd | Yes | No | 200 N Main St, Las Vegas, NV 89101 |
| CG Technology | Yes | Yes | 2575 S Highland Dr, Las Vegas, NV 89109 |
| MGM | Yes | Yes | 3799 S Las Vegas Blvd, Las Vegas, NV 89109 |
| South Point | Yes | Yes | 9777 S Las Vegas Blvd, Las Vegas, NV 89183 |
| Station Casino | Yes | Yes | 2400 N Rancho Dr, North Las Vegas, NV 89032 |
| William Hill | Yes | Yes | 3397-3405 S Las Vegas Blvd, Las Vegas, NV 89109 |
| Wynn | Yes | No | 3131 S Las Vegas Blvd, Las Vegas, NV 89109 |
While Las Vegas might not be the premier sports betting state it once was, there are still plenty of options to get in on the action.  There are plenty of sportsbooks, both retail and online that you can place sports bets in.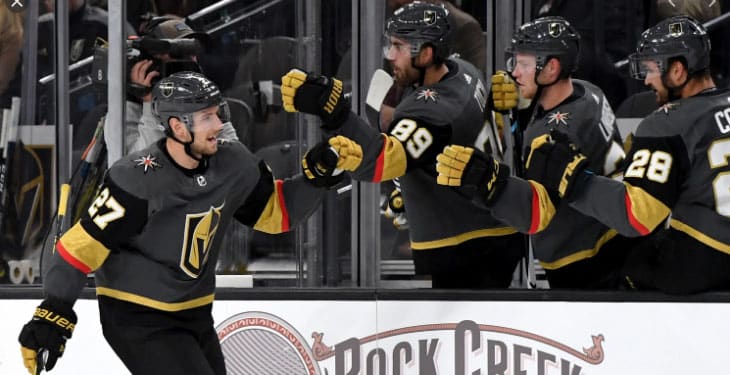 Nevada Sports Betting FAQs
While most Nevada residents are more than familiar with how legal sports betting works in their state, that is far from the case for the huge influx of tourists the state sees every day. Below are answers to the most frequently asked questions regarding Las Vegas sportsbooks.
Is Nevada sports betting legal?
Yes, sports betting has always been legal in Nevada and Congress passed PASPA in 1992 which effectively eliminated any competition for the state/Las Vegas. Only recently (in 2018) was that act overturned by the Supreme Court.
How does mobile betting work in Nevada?
Mobile sports betting was also available in Nevada for years before hitting other states in the US. The first mobile bets were placed in October of 2013, but are limited by Nevada law to apps owned and operated by the state's brick-and-mortar sportsbooks.
Is live betting available in Nevada?
Live betting is legal and whether or not each sportsbook offers it is up to them. This varies by the book and at the moment 5 of the state's 8 sportsbooks offer live in-app betting.
What sports/teams can you bet on in NV?
Nevada residents can bet on any team or sport. This includes the state's NCAA teams as the state's Gaming Control Board lifted a 40 year ban on betting on UNLV. Furthermore, every bet type is allowed in NV including spreads, totals, props, parlays, and teasers.
What is the legal sports betting age in NV?
The legal gambling age is currently set at 21 in Nevada.
What is the best tip for winning in Vegas sportsbooks?
There are several tips for winning more sports betting in Las Vegas. One of our favorite tips is to take advantage of mobile betting to shop lines. Both the line itself and the juice you have to pay to place the bet vary widely from book-to-book. You can likely find better odds and a higher payout by simply shopping the line across all of the sportsbooks in Nevada.