Caesars Promo Code
Caesars Promo Code
Find the Highest-Rated Caesars Promotions - Updated for October 2021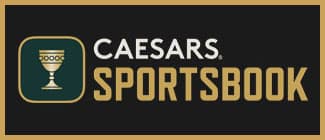 Top Caesars Promo Code Offer for October
Players that haven't registered on the new Caesars sportsbook app just hit the jackpot. Register this October to receive a risk-free bet of up to $5,000 (largest in industry history)! As an added bonus, register with the promo code CZR2 to get increased payouts on teams located in your state throughout October.
[Click to reveal promo code.]
Click to reveal promo code.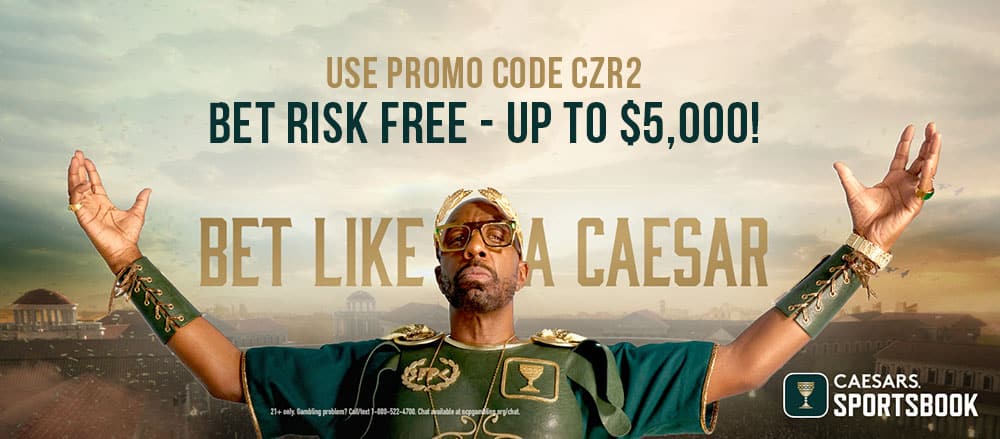 With Caesars Sportsbook making a huge announcement of its app launching this week, we see this as the perfect time to go over the various promotions that are available. Check out the Caesars Sportsbook website and click the drop-down box to select your state. You'll then be able to view all of your state's current promotions.
Find the complete details for our Caesars promo code, CZR2, in the table below. We update these details daily throughout the NFL and college football seasons.
| | |
| --- | --- |
| Promo Code | CZR2 |
| Bonus Offer | Receive a 100% bonus as a risk-free bet, up to $5,000. |
| Odds Boost | Find increased payouts in the Caesars app every day this October. |
| Promo Dates | Begins: October 1st, 2021 | Ends: October 31st, 2021 |
| Casino Offer | $2,021 deposit bonus, plus $25 upon registration. |
| Promo Terms | New players only, must be 21 years old, no rollover requirement. |
| Legal States | Caesars sportsbook available in AZ, NJ, PA, MI, IN, IL, IO, NV, TN, VA, and WV. |
Caesars Sportsbook: Welcome Deposit Offer of Up to $5,000
Caesars Sportsbook is making history by offering the largest risk-free promotion in the industry. Any first-time users that deposit funds between October 1st and October 31st are immediately eligible for this incredibly generous promo. Here's how to cash in on this offer:
Sign up for a Caesars Sportsbook account
Make your first deposit
Make sure to enter the Promo Code: CZR2
Place your wager of up to $5,000
If your bet loses, your account will be refunded with a Free Bet for whatever amount you wagered.
Terms of the Caesars Welcome Deposit Offer
As is the case for every sportsbook bonus offer we cover, Caesars Sports has a list of terms attached to the CZR2 promotion. Find everything you need to know below. Be sure to not only follow these terms but to familiarize yourself with the house rules and terms on the Caesars Sports app before registering.
Only new customers are eligible, can not have an existing Caesars or William Hill account.
Must be 21 years of age or older and use the Promo Code of CZR2 when making your first deposit.
A new player must make their first wager within 7 days of opening their account to remain eligible for this bonus offer.
If the new player's first wager loses, Caesars Sportsbook will add the promotional Free Bet into their account within 3 business days.
The maximum Free Bet Amount is $5,000.
Only the new player's first bet is eligible for the promo.
The first wager must be settled within 7 days of being placed. In other words, no futures plays will be eligible for the promo.
If you choose to use the cash-out option on your first wager, you will lose the promo.
After receiving the free bet, the customer must use it within 7 days or it no longer is available.
Any winnings from the Free Bet don't require any type of rollover.
You may not combine the Welcome Deposit Offer with any other promo.
New customers are not required to participate in the promotion.
To summarize the most important notes from these terms: register using the promo code CZR2, place a qualifying bet within 7 days, get a refund if your wager loses, the risk-free bet has no rollover requirement.
Current Caesars Casino Bonus: New Players Get 100% Match
Caesars offers much more than just a great sportsbook, they offer a fantastic casino experience as well. Here is the link for their online casino. If you are new to Caesars, you can take advantage of the New Player Deposit Offer and get a huge welcome bonus of up to $2,021.
Head over to caesarsonline.com and select your state. Sign up for your account. When making your first deposit, be sure to use the Promo Code CZR2 to receive a 100% deposit match up to $2,021. What a great way to double your bankroll right at the start!
Caesars Casino will also let you try them out without even making a deposit. Anyone who signs up for a new account automatically gets a free $10 to use in the casino.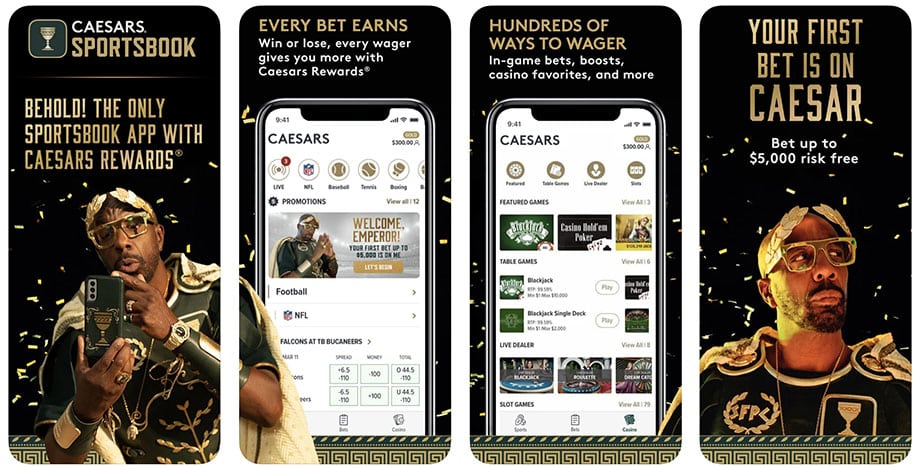 What states currently offer Caesars Sportsbook?
The Caesars sports betting app is currently live in nine states. This includes Arizona, Colorado, Iowa, Indiana, Michigan, New Jersey, Tennessee, Virginia, and West Virginia. New players must be physically located in one of these states to be eligible to bet on the Caesars sportsbook.
The latest state Caesars launched in was Arizona but with Wyoming also legalizing sports betting this October, the Equality State could be next. Additionally, sports betting is on track to begin in Louisiana and Maryland by the end of this NFL season.
What are some of the best features of the Caesars Sportsbook App?
The new Ceasars Sports app is loaded with features that we think users are going to love. While the William Hill and Caesars apps were a bit lacking prior to releasing the new app, this updated version is one of the top apps in the US industry. Below are some of our favorite features.
1. HUGE Welcome Bonus of Up to $5,000
This huge welcome bonus amount of $5,000 is unheard of in the industry. Most online sportsbooks cap out their welcome bonuses at around $1,000. Caesars is being extremely generous to their new clients from the get-go.
2. Easy to Download
The Caesars Sportsbook App is easy to download on both iOS and Android devices. This is helpful for sports bettors who prefer to bet from their phone or tablet.
3. Client Support
Caesars has always provided excellent customer service to its patrons. With the merger of Caesars and William Hill now complete, customers should now enjoy faster response times than ever before. The live chat feature and toll-free phone number are available from 8 AM to Midnight each day to help out with any sportsbook or casino issues.
4. Variety of Bets
Caesars Sportsbook App offers a wide variety of daily and futures bets on all the major sports. 10 sports are currently listed on the app. Sports bettors are able to quickly check the odds for today's games and any futures odds they would like to view. Caesars also offers a Dime Line on the majority of their MLB games, which is refreshing to see in a US sportsbook.
Are there any issues with the Caesars Sportsbook App?
While the rework of the Caesars Sports app is undeniably an upgrade, early users have noted a handful of features that could still use work. Below are some of the most frequently mentioned issues across user reviews.
1. The Overall Look Could Use a Facelift
We're being a little nitpicky here, but the app is a little too basic for our taste. The design is okay but doesn't have the nicest look to it. However, this is not a huge concern because the app processes bets at a lightning-fast speed. Sports bettors are also able to go from screen to screen quickly, which is a huge plus.
2. Few Promos to Choose From
Other than the gigantic 5K Free Bet Welcome Bonus, there are currently no other promotions listed for the Caesars Sportsbook App. Other established online betting platforms offer multiple small promos per week to their clients. However, keep in mind that the Caesars Sportsbook App is brand new and they are likely to add a whole slew of promotions down the road.
With Caesars Sportsbook making a huge announcement of its app launching yesterday, we see this as the perfect time to go over the various promotions that are available. Check out the Caesars Sportsbook website and click the drop-down box to select your state. You'll then be able to view all of your state's current promotions.
Caesars Sports App Review
As is the case with every sportsbook we partner with here at Hello Rookie, our staff has thoroughly reviewed the Caesars app and assigned a rating to allow new players to compare it head-to-head with other sportsbooks. Find our thoughts and the current rating below.
| Review | Caesars Sports |
| --- | --- |
| Details | Caesars Sports not only rebranded the William Hill app but improved the majority of issues sports bettors had with the original version. The design, interface, and bonus offer all received a major facelift. The new app is considerably easier to use, has a much better live betting interface, and offers a welcome bonus that is 10x larger than what was previously available. These changes result in us rating the Caesars Sports app at 4.7 (out of 5), just slightly behind industry-leading PointsBet. |
| Author | Chris Lollis |
| Rating | 4.7 (out of 5) |
Compare With Offers from Additional Top SportsBooks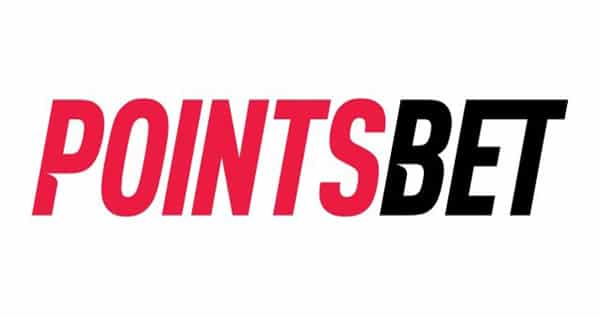 Bet $20 to Get $200 at PointsBet
PointsBet recently announced a promotion that will pay $200 on a $20 wager if your team completes one pass. This offer is valid through the end of the first month of the NFL season.
Learn More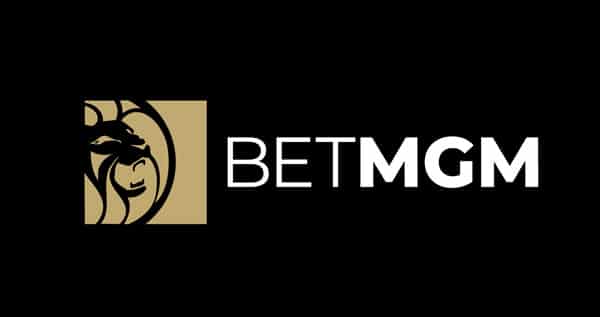 Get a $200 Bonus on First $20 Bet
BetMGM has a deposit bonus offer of their own this September. New players that register using out promo code will receive a guaranteed payout of $200 on their first NFL wager. Win or lose.
Learn More