Overview of Current FanDuel Bonus Offers
Our daily fantasy promo code will give you an instant $10 bonus and bonus entry when at signup. This is the fastest (and easiest) way to build your bankroll on the FanDuel Fantasy app.
The sportsbook bonus attached to our FanDuel promo code will give you "Bet $5 on any MoneyLine, Get $150 in Bonus Bets if Your Team Wins" bonus!
Remember that this offer is only available to players living in one of the states where FanDuel sportsbook currently operates.
FanDuel's mobile sports betting app is currently available in 15 US states, and can be found in the Apple App Store and the Google Play Store. This includes New Jersey, Pennsylvania, West Virginia, Colorado, Illinois, Indiana, Iowa, Tennessee, Virginia, Michigan, Arizona, Wyoming, New York, Louisiana, and Connecticut.
Our current FanDuel Casino welcome bonus offer is the best promotion in the industry. Sign up today and get a sweep bonus just for signing up. For a limited time, new users get one of the best bonuses in the industry — Bet $5 on any MoneyLine, Get $150 in Bonus Bets if Your Team Wins!
| | |
| --- | --- |
| FanDuel Sportsbook Promo Code | No Code Required |
| Offer | Bet $5 on any MoneyLine, Get $150 in Bonus Bets if Your Team Wins | All Customers Get a Profit Boost Everyday |
| Valid Through | December 31, 2023 |
| Bonus Verified | December 4, 2023 by Chris Lollis |
| Terms for the Offer | Offer valid for new customers only, of legal betting age for their state. Limited to one bonus per customer. Minimum $10 deposit. |

State-Specific FanDuel Promotions
In addition to our featured FanDuel Sportsbook promotion, they offer limited-time-only offers in specific states. Find the details for each of these welcome bonus offers below. Each of these offers will run through December 31, 2023.

Indiana Welcome Bonus Offer
FanDuel is running a special promotion for all new customers in the great state of Indiana! All new players in the Hoosier State can Bet $5 on any MoneyLine, Get $150 in Bonus Bets if Your Team Wins!
This is a fantastic way for sports bettors in Indiana to build up their bankrolls during the NFL and college football seasons!
Colorado Welcome Bonus Offer
Colorado has quickly become one the best states in the US to bet on sports! Because of that, FanDuel has opted to give new sports bettors in Colorado their own distinct bonus offer!
New Colorado players can get a $1,000 No Sweat First Bet right now!
Virginia Welcome Bonus Offer
New FanDuel customers in the state of Virginia can take advantage of this lucrative opportunity. Sign up for a new account, and FanDuel will give you a $1,000 No Sweat First Bet.
This is an excellent way for folks in the Old Dominion State to add to their betting bankrolls as we get into the 2023 NFL season!

New FanDuel Promos for December
FanDuel is running a wide variety of the Upcoming NFL Season for new and existing players this December. On top of the deposit match bonus available to both DFS and sportsbook users, existing players can get in on the bonus action in a handful of ways.
For FanDuel users, the principal offers to look for on the FanDuel mobile app are reduced juice and odds boosts promotions and same game parlay promotions. With the reduced juice and odds boosts offers, FanDuel will increase your payout when placing specific MLB bets. This is a great way to win more money by placing bets you love.
For DFS users, check out the daily MLB free contests. You can enter these contests for free with top prizes of $1,000 or more. Several of these free contests run daily or weekly, so be sure to log into the FanDuel mobile app and check the MLB lobby regularly this August.
How FanDuel Promotions Work
New players must use our exclusive FanDuel promo code to lock in their best available offer this December. All you need to do is scroll to the top of this page and click our 'Get Offer' button. You can also use the coupon code by clicking the 'Join' button on the menu.
You will then be redirected to a new page asking for the required information to open a FanDuel account. The final step is to fund your account through PayPal or by credit card (Visa or MasterCard). Please note that the current FanDuel minimum deposit amount to receive a welcome bonus is $5.
When logging into your account, you will notice that the welcome bonus has been added. You are ready to use these funds immediately and can keep anything you win with the bonus cash.
Occasionally FanDuel runs a promotion where you receive a bonus entry into one of their weekly contests with guaranteed prize pools. The voucher can be found in your player account if you sign up using this promotion.
Fantasy contests you can enter for free with a voucher will have a small ticket graphic next to the entry fee. Ensure you understand which promotion you receive when using our FanDuel promo code, so you know precisely how to find your bonus entry or bonus bet.
It is also worth noting that you can sort the FanDuel lobby by descending price to find free contests every day. FanDuel will have free contests that pay real cash every week of the MLB season and will often post them for PGA Tour tournaments!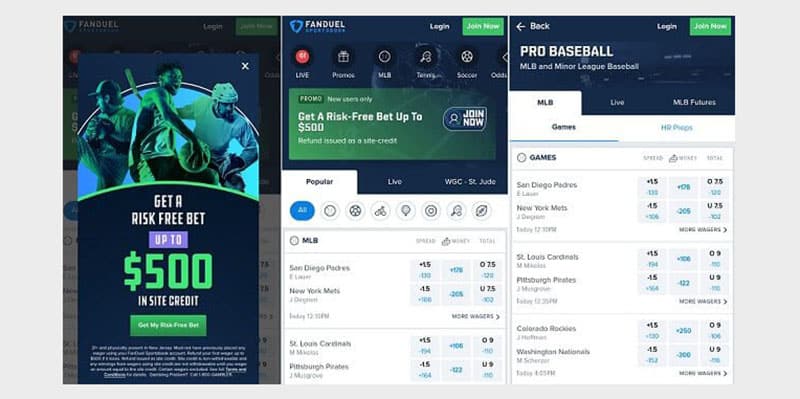 Types of Promotions Available at FanDuel this December
FanDuel offers a wide variety of offers, including bonus entries, bonus bets, and deposit bonuses. These will vary between the fantasy and sports betting FanDuel apps and change based on the upcoming betting events. Here is what you need to know about each type of offer. 
Bonus Entry Offers
The most common FanDuel DFS promotion is a bonus entry (aka the FanDuel welcome bonus) or a weekly bonus entry. These will range from one Sunday Million entry to a weekly bonus entry throughout the college football and NFL regular season. During the MLB season, these are typically one bonus GPP entry of up to $5.
Bonus Bet Offers
A bonus first bet offer from FanDuel is precisely what it sounds like. New users receive one bonus bet equal to their initial deposit. It's a bonus play that typically caps at $1,000 and must be used on a spread, total, or money line bet. You will find your bonus bet credit in your FanDuel account, or you can apply it to any eligible wager in your bet slip. If you join the FanDuel casino you can get $100 in bonus bets just for signing up.
No Sweat Bets
A popular offer for FanDuel sportsbook users is the $1,000 No Sweat Bet. With this bonus offer, you receive one No Sweat Bet equal to your initial deposit. This offer applies to your first bet on the FanDuel sportsbook. If your first wager does not cash, they will refund the entire bet with store credit. The credit can not be withdrawn, but you can keep anything you win using the funds. For example, if you place $100 wager and your bet doesn't win, they'll credit your account with $100 in bonus bets. Of course, we recommend maximizing the No Sweat Bet.
Deposit Bonus Offers
A player favorite, deposit bonus offers are essentially bonus money just for opening a new FanDuel sportsbook account. If the offer is a 100% deposit bonus of up to $500, you will receive a store credit equal to your initial deposit, of up to $500. Again, these funds are not eligible for withdrawal and must be played through. As it stands right now, the FanDuel Sportsbook promo code doesn't give you a bonus on your first deposit; instead, they'll give you a sign up bonus in the form of bonus bets.

Hello Rookie's Daily Pick for December 5th
Don't jump in and start betting at FanDuel without taking advantage of these odds boosts.
🔥Knicks to beat Bucks, +166🔥
Good luck and we hope you win big at FanDuel!
Check Out the FanDuel Faceoff App
FanDuel Faceoff is a revolutionary social casino app available on both Android and iOS platforms. This innovative app allows players to enjoy the thrill of playing against real people for real money in a variety of online casino games. By combining the excitement of traditional casino gaming with the convenience of mobile technology, FanDuel Faceoff provides an engaging and entertaining experience for users looking to test their skills and luck against other players from around the world.
The app's social aspect sets it apart from other online casinos, as it encourages interaction and friendly competition among players. FanDuel Faceoff offers an array of popular casino games such as slots, blackjack, roulette, and poker, catering to the preferences of a diverse gaming audience. The platform's user-friendly interface and secure payment system ensure that players can focus on enjoying their gaming experience while feeling confident in the safety of their transactions. With FanDuel Faceoff, users can indulge in the exhilarating world of social casino gaming anytime, anywhere, right from the palm of their hands.

Details for Current FanDuel SportsBook Promo Code Offer
With a nationwide market share of nearly 40%, FanDuel is by far the largest online sportsbook operating in the United States as of early December. Our current offer for the FanDuel sportsbook will apply both on the FanDuel website and the FanDuel sportsbook app, and includes the latest promo — Bet $5 on any MoneyLine, Get $150 in Bonus Bets if Your Team Wins!

Here is precisely how new players can lock in this offer:
Copy the FanDuel sportsbook promo code at the top of this page and head over to the FanDuel sportsbook. Once on the FanDuel homepage, click the 'Join Now' button in the top-right corner of the screen.
Sign up for your new account, ensuring all information is updated and accurate. You must confirm your identity before depositing or withdrawing on the FanDuel mobile app, so accuracy is essential here. Once registered, make an initial deposit of at least $10. We'll cover the sign up process more in depth later.
Now that you are a registered FanDuel user, add a $5 wager of your choice to your bet slip. This will be your first sports bet, so we recommend targeting a line with a decent payout, but you are limited to a spread, total, or money line bet here.
FanDuel will issue you bonus plays if your bet loses.
If you are new to betting, we recommend focusing on smaller bets, spread bets, total bets, and money line bets for the first few months of using the FanDuel sportsbook. These are more straightforward than prop bets or future bets and will allow you time to get used to the FanDuel mobile app, how spreads and odds work at FanDuel, and steadily build your bankroll.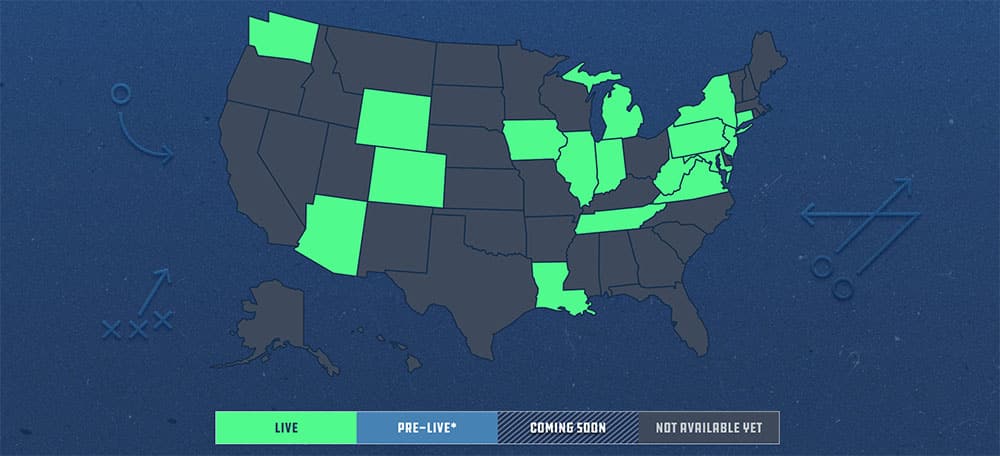 Why We Love FanDuel Sportsbook
While we love the FanDuel Sportsbook promo, there's plenty more to like.  As one of the powerhouses in the sportsbook and DFS industries, FanDuel has really set itself apart from the rest of the pack.
A winning combination. FanDuel Sportsbook combines the thrill of sports betting with the convenience of online gaming. Its user-friendly interface, secure payment system, and diverse selection of games provide a unique and engaging experience for users.
Generous promotions. FanDuel Sportsbook offers some of the best promotions in the industry. For example, our current FanDuel Casino welcome bonus offer is the best promotion in the industry. Their online sportsbook bonus code is no joke, either — Bet $5 on any MoneyLine, Get $150 in Bonus Bets if Your Team Wins!
Wide range of betting options. Whether you're into football, basketball, baseball, or horse racing, FanDuel has something for every sports enthusiast. In fact, we're huge fans of FanDuel racing. With a wide range of betting options, including spread bets, total bets, money line bets, prop bets, and future bets, you'll never run out of exciting opportunities to win big.
Innovative products. FanDuel continues to innovate with products like the FanDuel Faceoff app, a revolutionary social casino app that allows players to enjoy the thrill of playing against real people for real money. They also have one of the best loyalty programs with the FanDuel Players Club.  There's no limit to the excitement and innovation coming out of the FanDuel franchise.
Nationwide presence. FanDuel is the largest online sportsbook operating in the United States, with a nationwide market share of nearly 40%. This means you can trust their expertise and reliability in online sports betting.
Easy to use. Whether using the FanDuel website or the FanDuel sportsbook app, you'll find the platform intuitive and easy to navigate. This makes placing your bets, monitoring your winnings, and cashing out a breeze.
FanDuel Sportsbook offers a comprehensive, user-friendly, and potentially rewarding approach to online sports betting. Whether you're a seasoned gambler or just starting, FanDuel is a platform worth checking out.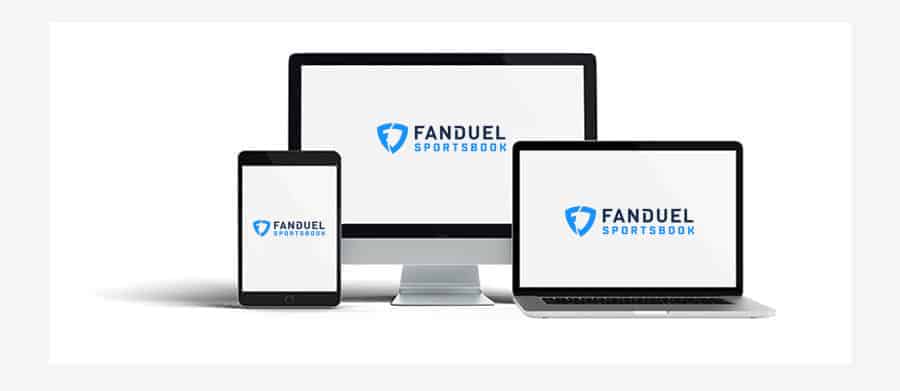 How to Sign Up for FanDuel Sportsbook
Joining FanDuel Sportsbook is a straightforward process that can be completed in just a few steps. Here's a quick guide on how to do it—
Visit the FanDuel website or download the FanDuel app. You can either sign up through the FanDuel website or download the FanDuel Sportsbook app from the App Store or Google Play Store.
Click "Join Now." Once you're on the website or app, look for the "Join Now" button and click on it.
Fill out the registration form. You'll be asked to provide some personal information, including your full name, address, email address, and date of birth. Make sure to enter all information accurately as this will be used for account verification purposes. After all, all states have age and location requirements that must be met.
Create an account. Next, choose a username and password for your account. Remember to choose a strong password for added security.
Deposit funds. After your account is set up, you can make your first deposit. FanDuel offers several payment options, including credit and debit cards, PayPal, and online bank transfers.
And that's it! You're now ready to start betting on your favorite sports with FanDuel Sportsbook today.
But what about the bonus bets? The great news is, you don't need a FanDuel Sportsbook promo code to get the bonus bets. When you register for a new FanDuel account using our link, you're automatically eligible for their No Sweat Bet. Keep in mind, you only have 24 hours to take advantage of it.
Not only are the promotions at FanDuel some of the best in the industry, their odds are extremely competitive. Sure, DraftKings and Unibet beat out some of the FanDuel odds in our comparisons, but overall they're fairly solid.  
Here are the current odds for this week's NFL games. We update this list regularly to ensure you always get the latest info.
Matchup
Game Time
New England Patriots
12/7
08:15 pm
+230
+6
Pittsburgh Steelers
-280
-6
Detroit Lions
12/10
01:00 pm
+142
+3
Chicago Bears
-168
-3
Indianapolis Colts
12/10
01:00 pm
-104
+1.5
Cincinnati Bengals
-112
-1.5
Houston Texans
12/10
01:00 pm
-260
-5.5
New York Jets
+215
+5.5
Tampa Bay Buccaneers
12/10
01:00 pm
-136
-2.5
Atlanta Falcons
+116
+2.5
Los Angeles Rams
12/10
01:00 pm
-330
-7.5
Baltimore Ravens
+265
+7.5
Carolina Panthers
12/10
01:00 pm
+198
+5.5
New Orleans Saints
-240
-5.5
Jacksonville Jaguars
12/10
01:00 pm
-174
-3
Cleveland Browns
+146
+3
Minnesota Vikings
12/10
04:05 pm
+138
+3
Las Vegas Raiders
-164
-3
Seattle Seahawks
12/10
04:05 pm
-560
-10.5
San Francisco 49ers
+420
+10.5
Buffalo Bills
12/10
04:25 pm
+118
+2.5
Kansas City Chiefs
-138
-2.5
Denver Broncos
12/10
04:25 pm
+130
+2.5
Los Angeles Chargers
-154
-2.5
Philadelphia Eagles
12/10
08:20 pm
-174
-3.5
Dallas Cowboys
+146
+3.5
Green Bay Packers
12/11
08:15 pm
-335
-6.5
New York Giants
+270
+6.5
Tennessee Titans
12/11
08:15 pm
-900
-13.5
Miami Dolphins
+610
+13.5

NFL Odds Updated: December 5th, 11:13am
FanDuel Frequently Asked Questions
FanDuel releases new promotions on a week-by-week basis, which can be confusing for new players. We recommend that all new players review this section before depositing on either the FanDuel DFS or the FanDuel sportsbook mobile app.
FanDuel is the most downloaded mobile betting app in the US on both the Apple and Google Play stores. The FAQs below address the majority of questions we get about the FanDuel promo code offers listed at the top of this page. If you still can't find the answer you're looking for, feel free to contact FanDuel customer service.
Are FanDuel and daily fantasy sports legit and or legal?
The answer is a resounding yes. It is 100% legal for you to compete in fantasy sports for money in around 90% of the United States. While the supreme court did rule that sports betting was not illegal in the US, it is still up to individual states to choose whether or not they legalize sports betting within their jurisdiction.
While certain states do not allow playing daily fantasy sports for money, we anticipate that to change in the near future. It is important to note that if you live in a state where real-money fantasy sports and sports better are both not yet legal, FanDuel won't even allow you to sign up. They have a very advanced tracking/location system to ensure they uphold state laws.
If you are registering for the FanDuel sportsbook, then you are subject to your state's laws regarding online sports betting. The sports betting market is growing almost daily, and as of this December, FanDuel's online sportsbook is already live in 15 US states with plans to enter an additional 3-4 markets by the start of the 2023-2024 NFL season.
Not only is FanDuel a legal sportsbook, but its parent company, Paddy Power, is publicly-traded. Legal online sports betting is highly regulated in the United States, and players have no reason to worry about betting on any licensed US mobile sportsbook.
Is it easy to win on FanDuel?
How easy it is to win on FanDuel depends on the contest type you enter. For example, new players often make the mistake of entering contests with the largest prize pools.
By joining these large contests, you are putting yourself at the mercy of far more experienced players. FanDuel does a great job of offering beginner contests to ensure that playing at FanDuel is fair for everyone. Please take advantage of these!
The longer you stretch your initial deposit, the better your chance of making real money playing daily fantasy. You also receive the same number of FanDuel points (FDP) regardless of the type of contest.
FanDuel points can be used in place of cash when paying for a contest entry. Rather than using funds from your account, click the button 'enter using FDP.' This is another way to improve your overall user experience on the site.
If you think you may have a problem with monitoring your own spending, we highly recommend you check out the FanDuel responsible play page. Additional help is available by calling 1-800-GAMBLER.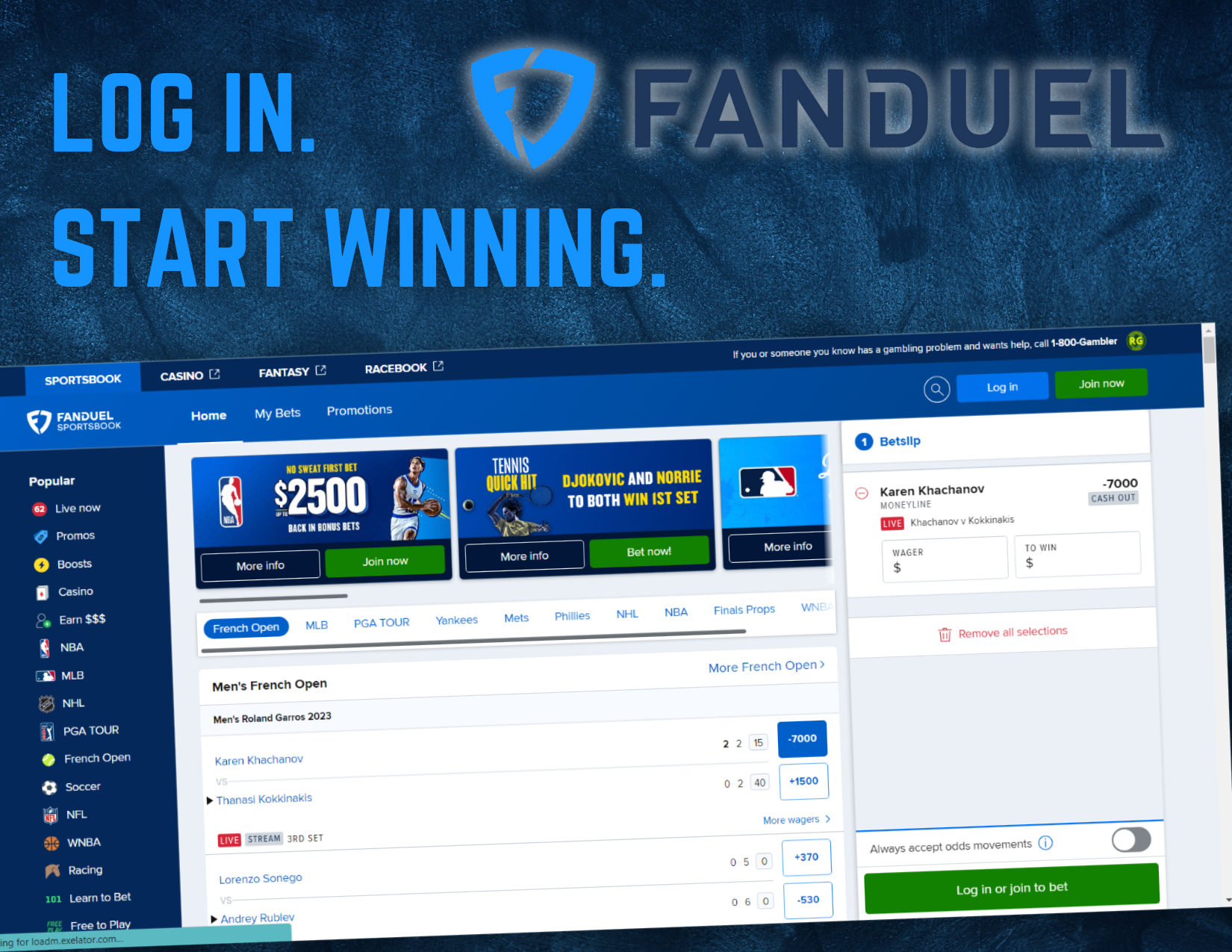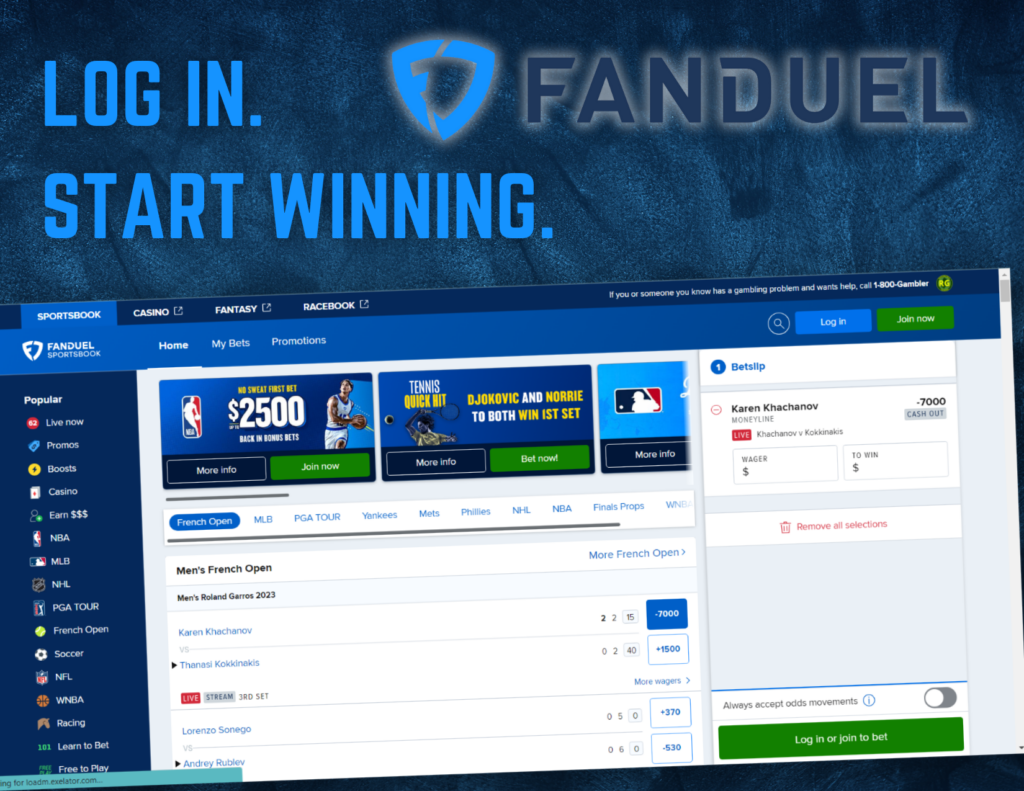 Who is better, FanDuel or DraftKings?
When it comes to daily fantasy sports, the two titans are undoubtedly FanDuel and DraftKings. They are both phenomenal places to play daily fantasy sports. Currently, FanDuel is the the highest-downloaded of all sports betting apps in the US, while DraftKings is the highest-downloaded fantasy app for both iOS and Android.
Feel free to see what types of DraftKings Promo Code offers are available. Additionally, if you'd like to compare FanDuel and DraftKings further, we invite you to give our DraftKings Review a read as well.
With that being said, FanDuel's website, mobile website, as well as iPhone and Android apps work and look flawless. Most contest types and sports are exactly alike, and it simply comes down to user experience and user interface.
Not only are these two of the best daily fantasy sites available, but they are the two highest-rated online betting sites in the industry. They have taken over the NJ sports betting industry, ad both are expanding across the country from California to New York.

Is FanDuel Free?
A common misconception is that you have to pay to play on FanDuel. There are hundreds of free contests available every day on FanDuel. You can even create your own free head-to-head contests at any time!
If you are looking for a free alternative to season-long fantasy football, fantasy basketball, fantasy baseball, or even fantasy golf, then FanDuel is a great choice. Create your own contests or own leagues, and start playing today.
What is the Minimum Deposit on FanDuel?
While you can play for free on FanDuel, there is still a deposit minimum. If you are using our FanDuel promo code, the minimum deposit is $5.
It is important that you always deposit responsibly and bet with your head. If you, or anyone you know, has a gambling problem, call 1-800-gambler today.
How does a payout work with FanDuel?
FanDuel offers several options for deposits and withdrawals, including by credit card, debit card, checking account, PayPal account, in-person deposit, and brick-and-mortar sportsbook locations.
That being said, most players elect to use PayPal to fund their accounts. There are several reasons for this, but the most important is that it is the fastest way to receive your payout from FanDuel.
You will typically have access to your funds within 24 hours of requesting them and can then either transfer the money to your checking account or spend it immediately with a PayPal debit card.
What sports are available on FanDuel?
While FanDuel does not offer quite as wide of a variety of sports as DraftKings, they certainly have something for most sports fans. The list of sports currently available for FanDuel players includes NFL, NBA, NHL, MLB, WNBA, CFB, Tennis, UFC, PGA, and even popular eSports like League of Legends.
As is the case with many of the prominent US-based online sportsbooks, including Caesars, FanDuel offers an intuitive live betting engine. Live betting, including same game parlay, is available for most major domestic and international sporting events.

When will FanDuel sportsbook be available in my state?
Given its current market share, FanDuel has been the most aggressive of US online sportsbooks in entering new betting markets. They already operate online in 15 states: Arizona, Wyoming, Connecticut, New Jersey, Pennsylvania, West Virginia, Colorado, Indiana, Illinois, Iowa, Tennessee, Louisiana, New York, Virginia, and Michigan. They'll also be moving in to Maryland to kick off 2023!
However, when they begin operating in your state is entirely dependent on the current sports betting laws where you live. Legal sports betting is available in over a dozen states, with expectations that another dozen states will pass legislation in the next 12-18 months.
We recommend bookmarking our state-by-state sports betting legislation tracker and checking back often to see if there have been any updates.
Are there any promotions available to existing FanDuel sportsbook users?
While existing users rarely get access to deposit bonus offers, FanDuel does offer additional ways to build your bankroll. These include the FanDuel Player's Club rewards program, parlay insurance, refer-a-friend program, and FanDuel odds boost opportunities. With an odds boost offer, bettors are offered reduced juice and improved odds on featured sporting events. When FanDuel offers an odds boost promotion, it can always be found on the online sportsbook's homepage. No promo code is needed for this type of offer.
What time of the year do the largest bonus offers become available at FanDuel?
The answer to this question varies by which app you are referring to. For their DFS product, new users will always find the best promotion at the start of the NFL and fantasy football season. Fantasy football is king in DFS, and the first few months of the season are a great time to sign up.
For online sportsbook users, you should be able to find a great bonus offer any time of the year. With that in mind, there are exceptions for major betting events such as March Madness and the Super Bowl. We typically get access to new offers leading up to these events.
What is the minimum age to bet on FanDuel?
The minimum age to bet on FanDuel varies between products and states. Currently, every state the FanDuel sportsbook operates in has set the minimum betting age to 21 years or older. You will need to confirm that you are at least 21 years old before being able to place your first bet, and FanDuel may ask for your social security number to verify your identity and age.
The minimum age for DFS players fluctuates between 18 and 21, so check the current laws in your state for an exact answer.
Are there any physical FanDuel Sportsbook locations in my state?
While FanDuel is an online sportsbook, they do have retail locations in partners casinos across the county. Here's a list of the locations where they can be found:
Arizona
FanDuel Sportsbook at Phoenix Suns Footprint Center
201 E. Jefferson St.
Phoenix, AZ 85004
Colorado
Celtic on Market & OTB
1400 Market St.
Denver, CO 80202
Havana Park OTB
10750 E. Iliff Ave.
Aurora, CO 80014
Elevated Stakes ITB at Union Station
2419 North Union Blvd.
Colorado Springs, CO 80909
Connecticut
Mohegan Sun Casino
1 Mohegan Sun Boulevard
Montville, CT
Indiana
Clue Chip Casino Hotel & Spa
777 Blue Chip Dr.
Michigan City, IN 46360
Belterra Casino Resort
777 Belterra Dr.
Florence, IN 47020
Iowa
Diamond Jo Dubuque Casino
301 Bell St.
Dubuque, IA 52001
Diamond Jo Worth Casino
777 Diamond Jo Ln.
Northwood, IA 50459
Lousiana
Amelia Belle Casino
500 Lake Palourde Road
Amelia, LA 70380
Delta Downs Casino
2717 Delta Downs Drive
Vinton, LA 70668
Evangeline Downs Casino
2235 Creswell Lane Extension
Opelousas, LA 70570
Sam's Town/Shreveport Casino
315 Clyde Fant Parkway
Shreveport, LA 71101
Treasure Chest Casino
5050 Williams Blvd.
Kenner, LA 70065
Mississippi
IP Casino Resort Spa
850 Bayview Ave
Biloxi, MS 39530
Sam's Town Hotel & Gambling Hall, Tunica
1477 Casino Strip Resort Blvd.
Tunica Resorts, MS 38664
New Jersey
Meadowlands Racetrack Victory Sports Bar
1 Racetrack Dr.
East Rutherford, NJ 07073
Bally's Atlantic City Hotel and Casino
1900 Pacific Ave
Atlantic City, NJ
New York
Tioga Downs Casino Resort
2384 W. River Rd.
Nichols, NY 13812
Pennsylvania
Live! Casino & Hotel Philadelphia
900 Packer Ave.
Philadelphia, PA 19148
Valley Forge Casino Resort
1160 1st Ave.
King of Prussia, PA 1940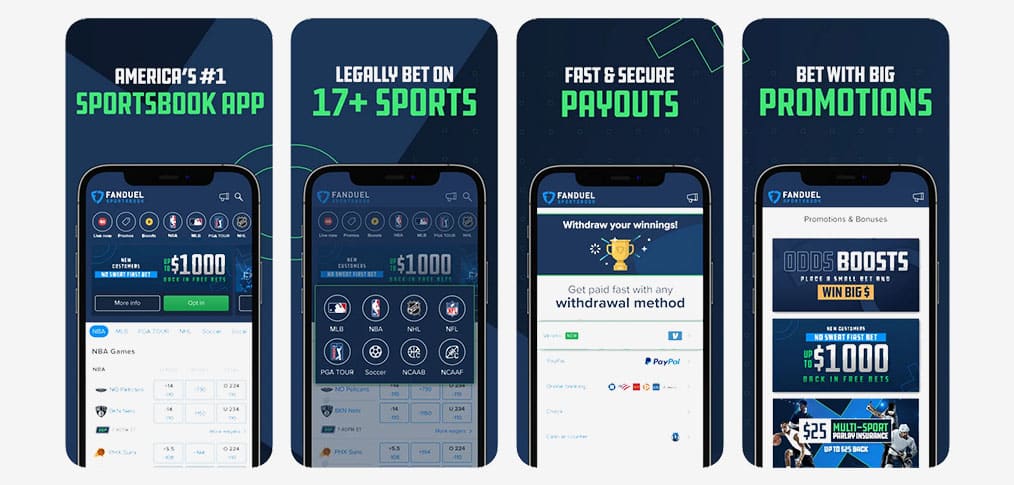 Review and Rating for Current FanDuel Promo Code Offers
We provide a review and rating for every sportsbook and fantasy promotion listed on our site. The rating we assign to the promotion should give you an apples-to-apples comparison between two sportsbook or fantasy apps. As of early December, DraftKings Sportsbook has our highest-rated new player offer.
The current 4.8 rating we assigned to FanDuel reflects just how good the sportsbook and DFS offers are. The sportsbook offer includes one of the industry's largest bonus bet offers, while the DFS promo code offer is easily the best in the US market.
FanDuel Review Overview

Details

The current promo code offers from FanDuel's sportsbook and DFS products are among the industry's top. The fantasy offer provides new DFS players with 2 free entries into a million-dollar contest. Furthermore, the various sportsbook promotions are amongst the best available this month.
Combine that with the best app and betting experience in the industry and FanDuel is worthy of being called the top sportsbook in the US.
Rating
Author: Chris Lollis
Reviewed By: Mike Noblin