North Carolina Online Sports Betting Apps
Online sports betting is now officially legal in North Carolina as a significant step forward for the sports betting industry. After passing through the North Carolina senate, Governor Roy Cooper signed the bill into law in June 2023, marking a significant milestone in the state's journey towards expanded gambling options. However, it's important to note that while the legislation has been passed, online sportsbooks are not yet operational in the state. We expect that to change soon.
State regulators are diligently working through the logistics and regulatory details to ensure a safe and fair betting environment. The target launch date for North Carolina online sportsbooks is January 8, 2024. Once live, bettors will be able to place wagers on professional, college, amateur, esports, and other events, providing a wide range of betting options. This is a major development for North Carolina's gaming industry and one that is eagerly awaited by sports fans across the state.
We'll keep you updated on the latest developments on North Carolina sports betting and which sports betting operators plan on opening their doors. For now, we think the major players such as DraftKings, FanDuel, WynnBet, and others will jump in on sports betting in NC.
21+ Gambling Problem? Call 1-800-Gambler
21+ Gambling Problem? Call 1-800-Gambler
21+ Gambling Problem? Call 1-800-Gambler
21+ Gambling Problem? Call 1-800-Gambler
Brick-and-Mortar Sportsbooks in North Carolina
Clearly only having one sportsbook option, and even worse zero online sportsbook options is far from ideal for North Carolina sports bettors. That being said, an additional bill SB 574 established a gaming commission that should oversee near-term growth within the state.
How long until North Carolina residents and visitors can expect to see online sports betting? Most folks expect online sports betting to be offered in NC by the start of the 2024. In the meantime, the sportsbook in Cherokee, NC makes a great weekend trip into the mountains.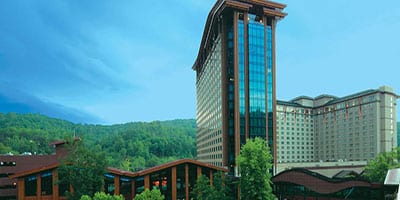 Harrah's Cherokee Casino
777 Casino Dr
Cherokee, NC 28719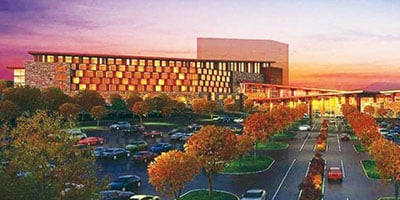 Harrah's Cherokee Valley River
777 Casino Pkwy, Murphy, NC 28906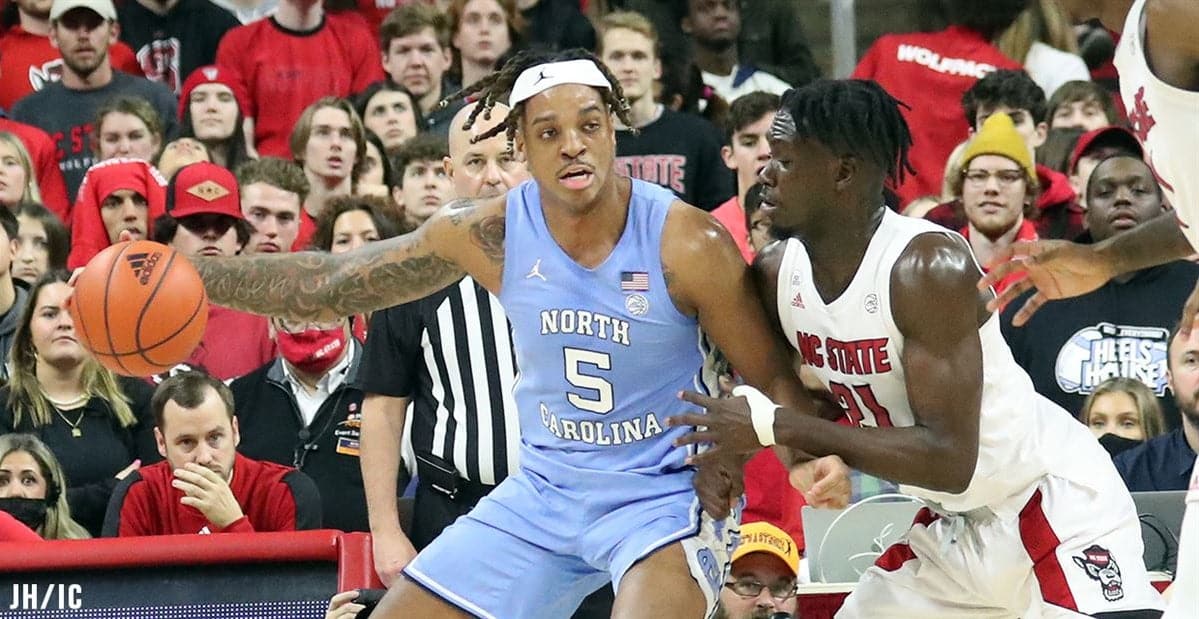 The Best North Carolina Online Sportsbooks
Just because the online sportsbooks haven't launched in NC just yet, that doesn't mean we can't predict which ones will open their doors to North Carolina sports bettors. Given that the sports betting revenue is expected to be huge in NC, we think some of the big names will join the fray.
DraftKings Online Sportsbook

There's a buzz going around the Tar Heel State, and it's all about DraftKings potentially launching in North Carolina. This is exciting news for sports enthusiasts who have been eagerly waiting to get in on the action with one of the top online sportsbooks in the nation. DraftKings has made a name for itself with its innovative betting app that brings the entire sports world to your fingertips. Easy to navigate and packed with features, it promises a new excitement to sports betting in North Carolina.
DraftKings is also famous for its incredible bonuses. If their previous launches in other states are anything to go by, we can expect some seriously enticing promotions for North Carolina sports betting. New users can usually look forward to a generous welcome bonus, while ongoing promotions keep things exciting for existing players. While we don't have a confirmed launch date yet, one thing is for sure – when DraftKings hits North Carolina, it will be a game-changer.
FanDuel Online Sportsbook

Sports betting fans in North Carolina are excited as FanDuel, one of the nation's leading online sportsbooks, is expected to enter the state. Known for its massive selection of betting options and user-friendly platform, FanDuel's potential arrival is set to shake up the local sports betting scene. From basketball and baseball to hockey and soccer, FanDuel offers a smorgasbord of sports to wager on, ensuring that there's something for every kind of sports fan. If it's a sporting event, you can probably bet on it.
But it's not just the variety of legal online sports betting options that's got everyone excited. FanDuel is renowned for its fantastic bonuses and promotions, just like DraftKings. If they launch in North Carolina, we think they will; new users can expect a warm welcome with a generous sign-up bonus. Regular bettors aren't left out either, as FanDuel frequently runs exciting promotions to keep the betting experience fresh and rewarding. While an official launch date is yet to be announced, one thing's for sure — when FanDuel finally hits North Carolina, the bettors are in for a treat.
Caesars Online Sportsbook

There's a thrilling rumor around North Carolina's sports betting circles involving none other than Caesars Sportsbook. Yes, you heard that right. The renowned casino giant, recognized worldwide for its top-notch gaming experience, is potentially coming to the Tar Heel State's online betting scene. With a name that resonates with prestige and high-quality gaming, Caesars' potential arrival has local bettors on the edge of their seats.
But the anticipation doesn't stop at Caesars' reputation. The buzz is also about their cutting-edge betting app. This user-friendly platform offers a seamless betting experience, with many wagering options just a tap away. Caesars' app will have you covered if you're a fan of the NFL or the NBA or you prefer to place your bets on hockey or golf. This app's convenience is unparalleled – bet from home, while out with friends, or even during the halftime show. So while we eagerly await an official launch date, expected in early 2024 according to some sources, one thing is clear – if Caesars Sportsbook does launch in North Carolina, it will raise the bar for the other NC sports betting sites.
Other Sportsbooks to Enter the NC Sports Betting Scene
We think there will be plenty more contenders than just FanDuel, DraftKings, and Caesars.  Here's a rundown of some of the potential contenders for the sports betting industry in NC—
BetMGM: Known for its robust selection of sports and sports wagering markets, BetMGM's potential entry into North Carolina is causing quite a stir among local bettors.

BetRivers: With a reputation for offering some of the best odds in the business, BetRivers' potential launch in North Carolina could be a game-changer for local sports fans.

WynnBET: This Nevada-based operator is known for its sleek platform and competitive promotions. Their entry would undoubtedly add a touch of luxury to North Carolina's sports betting scene.

Bet365: As one of the world's leading online gambling companies, Bet365's potential arrival in North Carolina is eagerly anticipated. Their extensive sports coverage and innovative features could significantly enhance the local betting landscape and make horse racing one of the biggest markets.
While we await official announcements, the potential arrival of these online sportsbooks in North Carolina promises a vibrant and competitive sports betting landscape.
North Carolina Sports Betting FAQs
North Carolina is the most recent state to legalize sports betting, but it is far from a black-and-white situation. There is a complicated set of steps that have to happen before online sports betting becomes available to NC residents. The following FAQs should help make sense of the current legislation.
Is sports betting legal in North Carolina?
Yes, legal sports betting was signed into law in North Carolina in July of 2019. The bill made NC the 17th state to legalize sports betting. As of June 2023, NC residents and visitors can also bet at online sportsbooks.
Where can I bet on sports in North Carolina?
At the moment, North Carolina residents can only bet on sports in one of the two casinos in the state. Both casinos are Caesars Harrah's. While we love retail sports betting, North Carolina bettors will be able to bet online very soon. We'll keep you updated when that changes.
When will North Carolina legalize online sports betting?
With the new sports betting bill that passed in the Tar Heel State, we're expecting online sports betting to open up very soon. Right now, it's seeming like it's going to be around January 2024 when the state allows online betting.
What sports can I bet on in NC?
There are currently no limits on which sports are available to bet on in North Carolina. This obviously not only includes all professional sports but also all college sports as well. So if you want to place a live bet on the Charlotte Hornets while sitting in the Spectrum Center, you can do that once the online betting kicks off.
What bet types are available in NC?
You can place any bet that would typically be available at any sportsbook online or in Las Vegas. This includes prop bets, straight bets, money lines, totals, teasers, parlays, and more. While live betting is legal, without online options, it's fairly unrealistic at the moment. We suspect the new online sportsbooks in NC will offer live betting or in-game mobile sports betting just as they do in other states.
I don't live close enough to the sportsbooks, what are my options?
This is the obvious issue in NC right now. Both Harrah's Cherokee Casino Resort and Harrah's Cherokee Valley River are located on the far West side of the state, making it an unrealistic trip for residents that live near the coast. So, what options do you have? We don't recommend offshore books, as there have been too many horror stories. Wait it out until January when legal sports gambling kicks off and you should be able to bet from the comforts of your home.
Who oversees online sports betting in North Carolina?
Online sports betting in North Carolina is overseen by the North Carolina Lottery Commission. This regulatory body is responsible for licensing and they regulate sports betting throughout the state. The commission already manages the operation of lotteries in the state, and with the NC sports betting law, their oversight has extended to North Carolina online sports betting as well.