New Hampshire Sports Betting
New Hampshire Sports Betting
Sports betting is officially legal in the Granite State, making it the first state in New England to offer legal sports betting!
New Hampshire passed the necessary sports betting legislation in early 2019 and Governor Chris Sonunu signed it into law in July 2019. NH residents may now bet online from their phones, anywhere in the Granite State!
New Hampshire Sports Betting Details
| | |
| --- | --- |
| Start Date | July 12, 2019 |
| Legal Age to Bet | 18 |
| Online/In App Betting | Yes |
| Maximum Bet | No Limit |
| Corresponding Bill | HB 480 |
| Eligible Sportsbooks | NH limited the number of licenses to just 10 locations. |
New Hampshire SportsBook Ratings – 2020 Update
New Hampshire is a unique state for operators. Initially, the state allowed individual sportsbooks to negotiate their contract directly with the state's lottery commission. As a result, DraftKings (who went after the NH license aggressively) was able to negotiate a contract that makes sense for the state to be hesitant to bring in a second or third online sportsbook. DraftKings will pay a 51% revenue tax as long as they are the sole operator in NH.
Sportsbook
Our Grade
Promo Offer
Get Started

9.5

Out of 10

Up to:

$1,025

Deposit Bonus

Get Offer
New Hampshire Sportsbook COVID-19
New Hampshire moved quickly to close all of their casinos and sportsbooks in response to the COVID-19 pandemic. As of June 25, 2020, the state has yet to reopen it's casinos and sportsbooks, but have stated they will open soon and will look considerably different to allow for social distancing once they do open.
New Hampshire Sportsbooks Locations
A New England company, DraftKings currently owns the first New England state to legalize sports betting. In fact, as of June 2020, they are the only licensed operator in the state. Register using our current DraftKings sportsbook promo code and receive up to a $500 deposit bonus and $500 free bet!
Furthermore, because NH elected to make online/mobile sports betting legal without requiring a partnership with the state's casinos, there are currently zero brick-and-mortar sportsbooks in the state. This allows DraftKings to take a more DFS-style, mobile-first approach to their sports betting product in New Hampshire.
It should be stated that this is not expected to remain the case, however. While the 51% revenue share is a great deal for the state, it seems to ignore the benefits brought to the actual consumers by having competition in the state. While COVID-19 froze these plans, we expect to see FanDuel, PointsBet, BetMGM, and William Hill all attempt to enter the state sometime in 2020.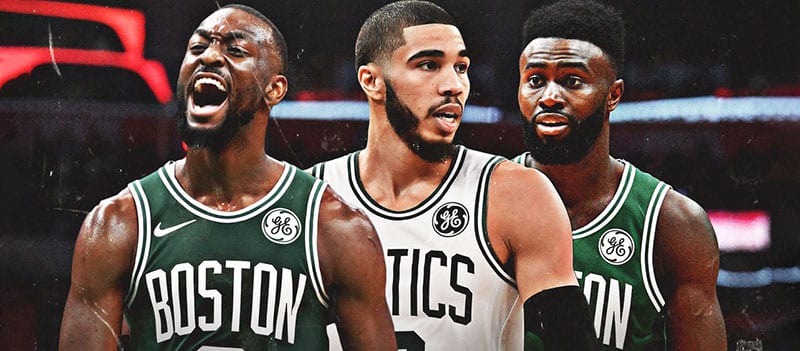 NH Sports Betting FAQ's
By allowing DraftKings to operate without a casino-affiliation, or online-only, New Hampshire made their sports betting policies extremely straight forward. Most of our readers are familiar with the DraftKings DFS product, and the sports betting product feels extremely familiar.
That being said, we know a lot of our New Hampshire visitors will still have questions, and there are things you should know prior to placing a bet. We tried to cover each of these in the following FAQ's:
Is sports betting legal in New Hampshire?
Yes, the state passed a bill in July 2019 making sports betting legal in the state.
Is online sports betting legal in NH?
Not only is online sports betting legal, but it is currently the only option in NH. New Hampshire is actually one of only a few states that are establishing relationships directly with the top national online sportsbooks. Most other states require some sort of brick-and-mortar relationship with an established casino.
What sports are available to bet on in NH?
New Hampshire offers a wider variety of options than many of the other states that have recently legalized sports betting. They allow DraftKings to offer every sport and bet type available on their website and app.
What is the legal age to bet in New Hampshire?
The legal age to bet in NH is currently set at 18. This is another area that NH is slightly more lenient than most other states at the moment. The betting age in most states is currently 21 and it is worth mentioning that there is active legislation that would move the minimum age in NH to 21 as well.
What information do I need to provide to bet in NH?
DraftKings is required to do a number of things in order to operate in New Hampshire. First, they must verify your social security number, date of birth, and location. This will be the first step in opening your account, and even after verifying everything, you may be asked for a copy of your license or additional information when you make your first withdrawal. This is the standard policy across the country at the moment.
How does DraftKings Sportsbook handle deposits and withdrawals?
DraftKings processes all of their deposits and withdrawals right on site. They give you several options, but the most popular are Visa/Mastercard or through your checking account. The process is secure and your information is safe with DraftKings. When you make a withdrawal you will typically receive the funds in whatever manner you funded your account.
---
Latest Sports Betting Legislation