Contest selection and bankroll management go hand in hand and they are single most important factors when it comes to finding success in daily fantasy sports. Your bankroll is your money, and you do with it what you want.
We are simply trying to give you an idea of why bankroll management and contest selection are so important to sustained success in DFS, and how we recommend you approach both topics.
How to Manage Your DFS Bankroll
Managing your DFS bankroll is a tricky subject, because anytime you tell someone how they should manage their money you are treading on thin ice… Everyone's financial situation is different, their playing style is different, the amount of time they can dedicate to research and lineup developing is different, but I do think there are a few pieces of advice that I know I wish someone had shared with me when I first started out.
Fund Your GPP Entries With Cash Game Winnings
This is a pretty basic concept: you will never get rich playing cash games, but you will go broke in a hurry by strictly playing GPP's. Some sites will say you should be playing as much as 80%-100% cash games to build a bankroll. I think 70-90% should be a realistic goal, which means if you have $40 in entries in a given week, only $4-$12 of that should be in GPP's.
Too often we see someone with a $40 bankroll for the week enter a $20-$25 Million dollar tournament on FanDuel or DraftKings and then put the remaining $15-$20 into around 5 50/50 contests. The problem is if you win 3 of the 5 cash contests, lose the GPP money, you finish the week with around $20. That's bad bankroll management.
Understand what you can expect to win with your cash lineups and risk only that amount in your GPP's. So, if you are cashing on 60% of your 50/50 and head to head games, you can expect to win roughly $15 on $30 in cash entries. Play $30 in cash lineups, then enter $10 worth of the small GPP's. Build your bankroll for a few weeks, then once you can afford to enter the big GPP's, do so on a week where you have a solid read on that week's games.
You have to learn discipline, learn how to block out the mindset of thinking every lineup you create is perfect, and learn how to find pride in the smaller week-to-week victories. Going 14-6 in cash games and winning $40 may not seem worthwhile… Maybe you would have won more in GPP's, but there were also a lot of guys that bankrupted their account by entering all GPP's, something you were never even at risk of doing.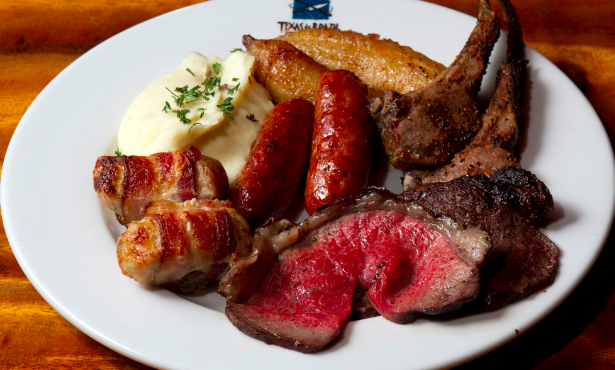 Give Yourself a Cheat Day
Everybody knows that it is impossible to diet without a cheat day… You have to reset your system in order to continue to see results, and keep your sanity. I strongly believe in building cheat days into your bankroll management strategy. You should have one about 1/3 of the way through the season and another in the final few weeks of the year. Don't just cheat to cheat… Cheat when you know you can go to Texas de Brazil, here is what I mean:
We employed this exact bankroll management strategy at a 90/10 rate on an account where we were putting 90% of our bankroll into $1-$5 50/50 tournaments that opened and filled after 9am on Sundays. We were targeting casual players filling out lineups just before kickoff, not guys that uploaded 200 scripted lineups on Friday… We tripled our bankroll over the first 7 weeks. Not great, but we lived to fight another day and had turned a meager $150 account into $450 and an account big enough to play several big GPP lineups on our 'cheat day'.
Then week 8 rolled around, a week we targeted after looking at the results from week 6… At the time we were looking at pace of play, style of play and scheme, out-of-conference matchups, and of course, strong passing offenses going up against bad defenses. Giants at Saints jumped off the page at us, and we knew this was going to be our all in week where we stacked lineups from this game.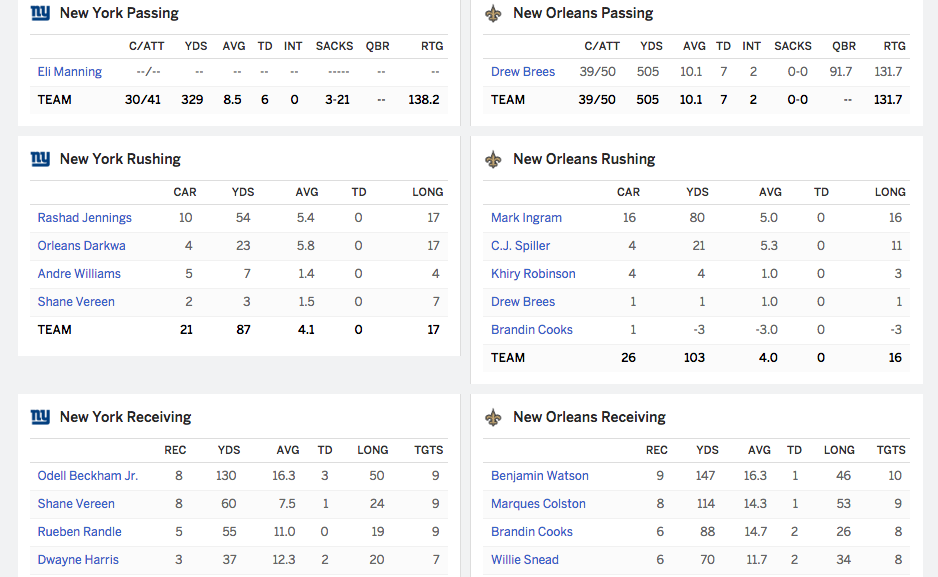 We had $400 in play that day, $236 of which was GPP entries. Our top lineup featured Brees/Vereen/OBJ/Cooks/Watson (160 points combined) from this game, and by the end of the week we had tripled our money again and our account balance stood just under $1300. Of course these results aren't typical, and we have just as easily missed on cheat days, but here is the point:
Don't Quit Your Day Job…
The goal of DFS shouldn't be to make it your job, or even to significantly supplement your income. The best players in the world are constantly looking to make money outside of DFS, because consistently winning is really, really hard. The goal is to have fun doing something you love, to consistently win, even if it's just $10-$20 per week, and to eventually give yourself a shot at taking home a 6-7 figure prize but to live to fight another day if you don't.
Set a DFS budget, and then create a bankroll strategy based around your own play and win percentages that will allow you to stretch that budget for 5 months and keep you in the game well into the playoffs.