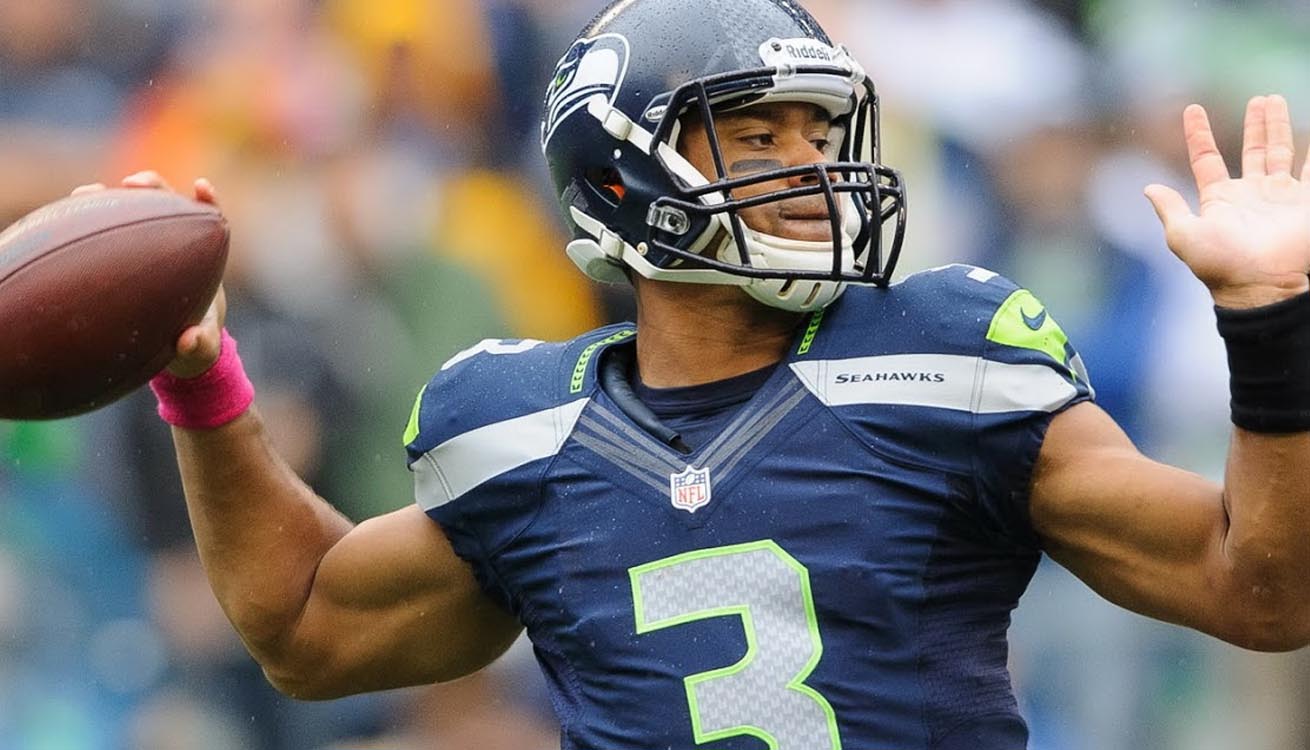 DFS Fantasy Football Run & Gun Strategy
DFS Fantasy Football Run & Gun Strategy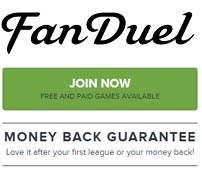 Our 'Run & Gun Strategy' is all about taking risks. Whereas most strategies are designed to be 'well rounded' our Run & Gun Strategy essentially throws averages and well rounded approaches out the window. This is all about taking big risks for the opportunity of big rewards. As they say, 'Go Big or Go Home'. Again, as we frequently say throughout our Fantasy Football Strategies, our goal week in and week out is to enter a diverse portfolio of lineups in order to maximize potential gains while being at least somewhat conservative in terms of risk. Therefore, while our 'DFS Fantasy Football Hero Strategy' & 'DFS Fantasy Football Precision Strategy' serve as our least risky, we tend to go nuts concerning every position in our Run & Gun. Additionally, if you've come to this page before any of our others & are considering giving Fanduel a shot for yourself, feel free to look into our 'Fanduel DFS Fantasy Football Strategy Overview' to learn more about our overall mindset.
Whichever DFS lineup strategy you decide to use, be sure to use our Fanduel Promo Code when creating your new account. This ensures that you'll be granted the largest possible deposit bonus available. Feel free to share the codes with family or friends that are interested in playing daily fantasy football on Fanduel as well. If you'd like more information on what playing daily fantasy football on Fanduel is all about, be sure to give our Fanduel DFS For Newbies article a look.
Picking High Risk Yet High Potential Reward Players: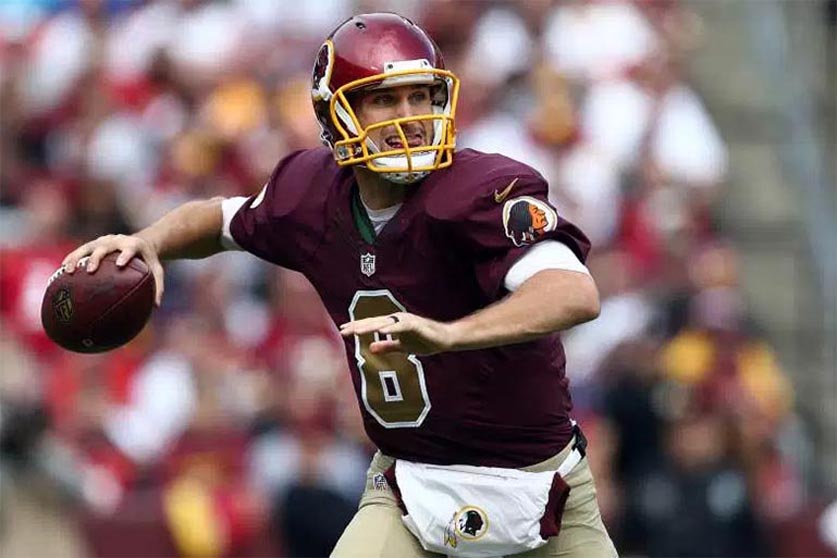 Finding high risk and potentially high reward Fantasy Football players is all about turning you're cheek to convention fantasy wisdom. Remember, we have plenty of other lineups that are averaged out, giving you a conservative approach to creating a well rounded team. Our Run & Gun Strategy throws all conservatism to the wind and gambles in basically every position. Bare in mind that using this strategy will often lead you down the road of choosing players that you certainly wouldn't normally.
If you've entered Daily Fantasy contests in the past with perhaps great expectations only to be beat out by a number of participants that happen to pick those few select players that magically 'went off' in a particular week, know that the sole reason for this sort of Run & Gun strategy is to combat just that kind of Fantasy Football week.
Picking High Risk & High Reward QBs – Here's the bottom line, on any given week, users have the realistic option of choosing between 32 different quarterbacks. Which of course seems like a lot, but when compared to the number of RBs & WRs, it's actually a somewhat less daunting task. When choosing quarterbacks for our Run & Gun strategy, we consider players that have a rather 'large change' occurring in a particular week. These 'large changes' can be in the form of a star wide receiver coming back into the lineup, the quarterback himself coming back from an injury, an opposing defense that's established an incredibly poor defensive backfield track record (regardless of the potential quarterback's prestige) and finally, a quarterback's team that demands a ton of passing.
Picking High Risk & High Reward RBs – When it comes to choosing a running back for our Run & Gun strategy, it's all about choosing players that have the highest probability of 'breaking out'. We all know of RBs that are consistently solid and frankly routinely put up average or slightly above average numbers. These sort of players/RBs are great for season long leagues or frankly other lineup strategies, but again, this is the Run & Gun Strategy and our goal is to choose the players that basically aren't consistent but are again on the verge of breaking out in any particular week. Aspects that we consider when deciding which RBs to nominate are opposing defenses (particularly their defensive lines and middle linebackers), RBs that are getting the 'nod' for the first time, running backs that will be leaned heavily on (regardless of their prestige) because of other offensive coaching or lineup changes and even running backs that are looking to receive a 'heavier' work load due to the typical starting running back's injuries and or reduced value.
Picking High Risk & High Reward WRs – Wide receivers for us, are usually the most important picks of any lineup. When it comes to choosing wide receivers to fit into our Run & Gun strategy, we consider a few different factors. These factors can be defensive back matchups, for example if a team has a star wide out who will be heavily defended against and even double teamed, we love starting number two and sometimes even number three receivers. Other factors of course include, injuries to the number one and or two, quarterback streaks (sometimes when a QB gets 'hot' wide receivers that normally wouldn't see much action, 'go off') and finally wide receivers that are coming back from injuries themselves.
As with all four of our DFS Fantasy Football Lineup/Contest Strategies, the Precision Strategy is one of our favorites and we use it week in and week out. As always, it's important to note that we don't claim any of our DFS Fantasy Football Strategies to be the 'end-all be-all'. However, when using all of them every single week, you're guaranteed to have the most diversified lineups around that both grant you the conservatism of low risk and the potential for huge gains.