Where Can You Play Daily Fantasy College Football in 2023?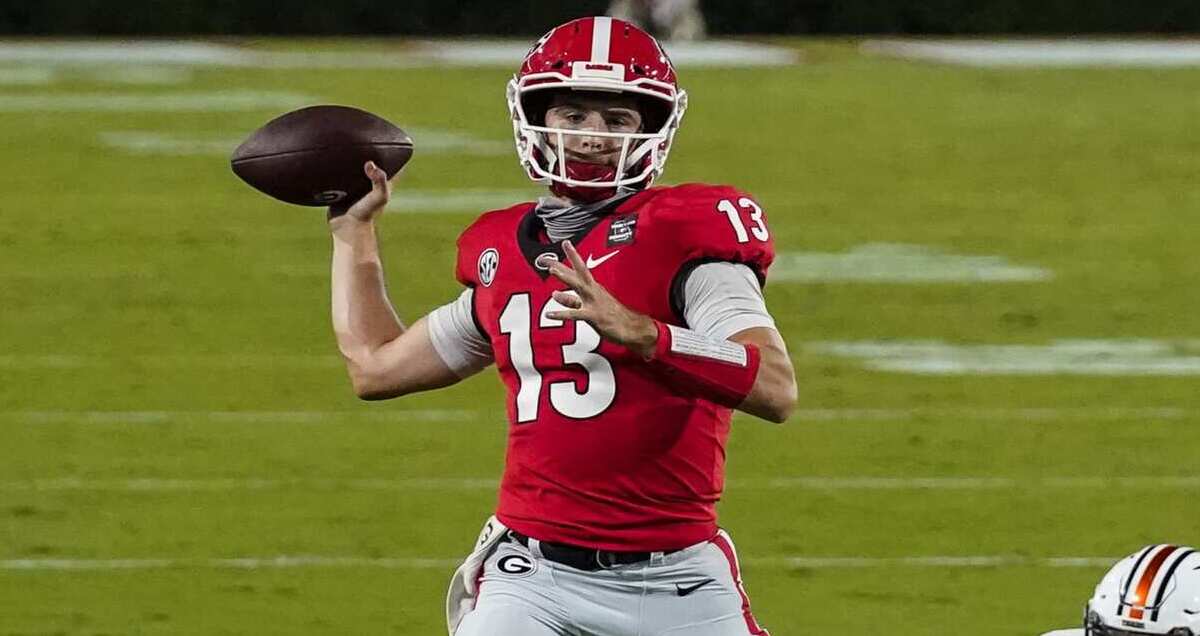 We all know that the NFL is king when it comes to Daily Fantasy Sports (DFS). However, college football DFS is becoming more popular with each passing year. This is especially true now that more states are legalizing both sports betting and DFS.
So, where can you play daily fantasy college football in 2023? Here are the two best options, as well as their amazing sign-up bonus offers. We'll also provide a FAQ section for folks who may be new to college football DFS.
Best Salary Cap CFB DFS App
5.0 out of 5.0 stars
Salary Cap College Football Contests at DraftKings
DraftKings, as its name implies, is the king of the DFS world! Do you love the traditional salary cap DFS contests for the NFL? If so, DraftKings is probably going to be your best choice for college football DFS as well. DraftKings CFB utilizes a SuperFlex position, meaning you can roster two quarterbacks in your lineup each week if you feel so inclined. Register at the link below to get up to a $500 bonus and one free entry, every week, for the rest of the season.
Get Offer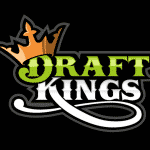 Best Overall CFB DFS Product
5.0 out of 5.0 stars
5.0
Player Prop College Football Contests at Underdog
Are you a bigger fan of player props than straight bets against the point spread? If so, you'll fall in love with Underdog DFS for college football. Underdog DFS offers pick'em style over/under contests for every major college football game. For DFS folks who prefer a high-risk/high reward format, players can opt to combine correct predictions to receive up to a 20x payout for your entry. New users that sign up using the promo code 'ROOKIE' receive a $100 deposit bonus and $5 free entry.
Get Offer


DFS CFB Options for the 2023 Season
Latest Update: April 18, 2023
DraftKings is our top pick for salary cap college football DFS contests in 2023. Hardcore college football fans will appreciate the high payouts, low entry fees, and simple scoring system that DraftKings provides. Though rival FanDuel offers a competitive CFB product for daily fantasy, DraftKings gets the nod as the best DFS operator this season.
Click here to view their current slate of CFB contests and to receive a free entry.
Be sure to check out the lobby during each week of the college football season for some of the best contests in the industry.
If you love college football and fantasy college football but haven't already bookmarked or subscribed to Hello Rookie, make sure you do so. We cover all things CFB from betting to DFS and have already released the most thorough CFB fantasy player rankings for 2023.
We release picks for every CFB slate and share our locks against the spread each weekend of the college football regular and postseason.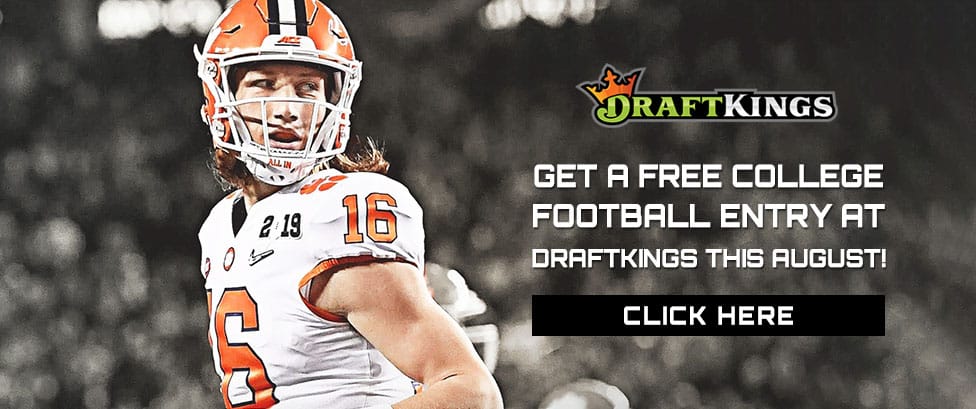 Who Can Enter College Football DFS Contests?
Not everybody can enter college football contests on traditional DFS sites like DraftKings and FanDuel. There are several states that have banned college sports, and if you live in one of these states CFB contests will not be available in your lobby. In order to continue offering fantasy pro sports in these states, FanDuel and DraftKings are not allowed to offer college sports. When you register to play in these states, you are agreeing not to enter college football contests, if you do you forfeit any right to your winnings.
Check the chart below to see if your state is listed, if so then you are ready to start playing on one of the two biggest websites in the industry. If your state is not listed, there are still plenty of options including daily and season-long CFB games. Simply continue reading this article to find out where you can play in 2023.
Again, the chart below provides you with a list of states that are eligible to play fantasy college football on DraftKings:
| | | | |
| --- | --- | --- | --- |
| Alaska | California | Connecticut | Washington, DC |
| Florida | Georgia | Illinois | Kansas |
| Kentucky | Michigan | Minnesota | Nebraska |
| New Jersey | New Mexico | North Carolina | North Dakota |
| Oklahoma | Oregon | Rhode Island | South Carolina |
| South Dakota | Texas | Virginia | West Virginia |
| Wisconsin | Miami | | |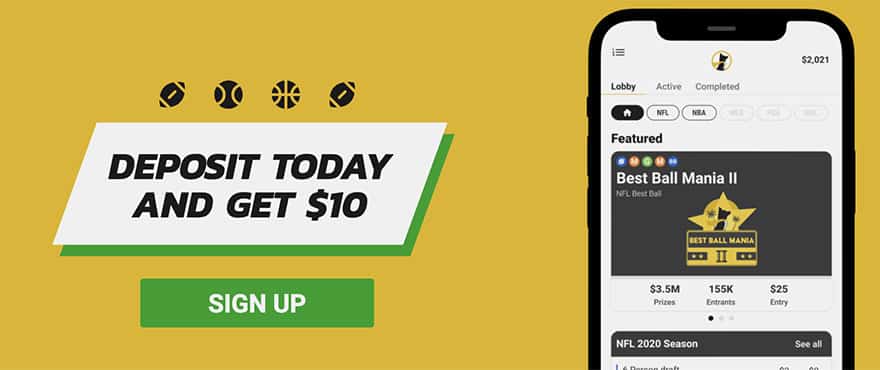 Reasons to Play College Football DFS at Underdog
Are you burnt out on traditional DFS games with salary caps? If so, we highly recommend giving Underdog DFS a shot in 2023. Though they are more well-known for their live drafts, Underdog provides a whole slew of college football pick'em contests each week.
If you're not familiar with the pick'em format, you'll find that they are virtually the same thing as player prop bets. Players can choose whether they want to attempt to correctly pick anywhere from 2 to 5 player props. The nice thing is that the payouts on Underdog are quite generous and much better than you'd find at a regular sportsbook.
Playing college football DFS with Underdog makes watching the premier games even more fun each week. Why spend hours agonizing over a salary cap contest when you can simply bet on your favorite players for even greater payouts? Playing DFS with Underdog could make 2023 one of your greatest years ever!
Fantasy College Football FAQs
We have covered daily fantasy college football for nearly 10 seasons already! You have questions and odds are we know the answer. Let us know if you can't find what you are looking for and a team member will get back to you immediately.
Is it legal to play fantasy college football for money?
Whether or not you can legally play fantasy college football depends on the state you live in. Our recommendation is to allow DraftKings (or FanDuel) to let you know if you can legally play fantasy CFB in your state. Simply visit their app and try to enter a college football contest. If you can, then fantasy CFB is legal in your state.
How many players do you need for a DraftKings College Football DFS lineup?
With a DraftKings college football DFS lineup, you'll need to select 8 players. You'll get 1 QB, 2 RB, 3 WR, 1 Flex, and 1 Super Flex. The flex position can be filled with any WR or RB while the Superflex position can be any QB, RB, or WR.
What is the salary cap for DraftKings College Football DFS?
For your lineup of 8 players, you cannot exceed the $50,000 salary cap. Quick math tells us that that equates to $6,250 per player. Pay special attention to the Flex and Super-Flex positions, as those two slots often decide who the big winners will be each week.
What is the best part of Underdog DFS?
That's a tough question to answer since Underdog does so many things incredibly well. We love how you can play both live draft DFS and a high payout pick'ems at Underdog. No other DFS app offers the variety that Underdog does!
Chief Content Officer
Chris Lollis is the founder and senior editor at Hello Rookie. He has over a decade of experience in the sports betting industry and has covered everything from the PASPA repeal to every state launch since. Chris currently contributes guides, reviews, and betting tips at Hello Rookie.