The Art of Setting Your DFS Lineups
After years of experience, I've found that there is a recipe for success in DFS. It doesn't always turn out to be perfect, but the chances of winning are significantly increased if you stick to specific guidelines.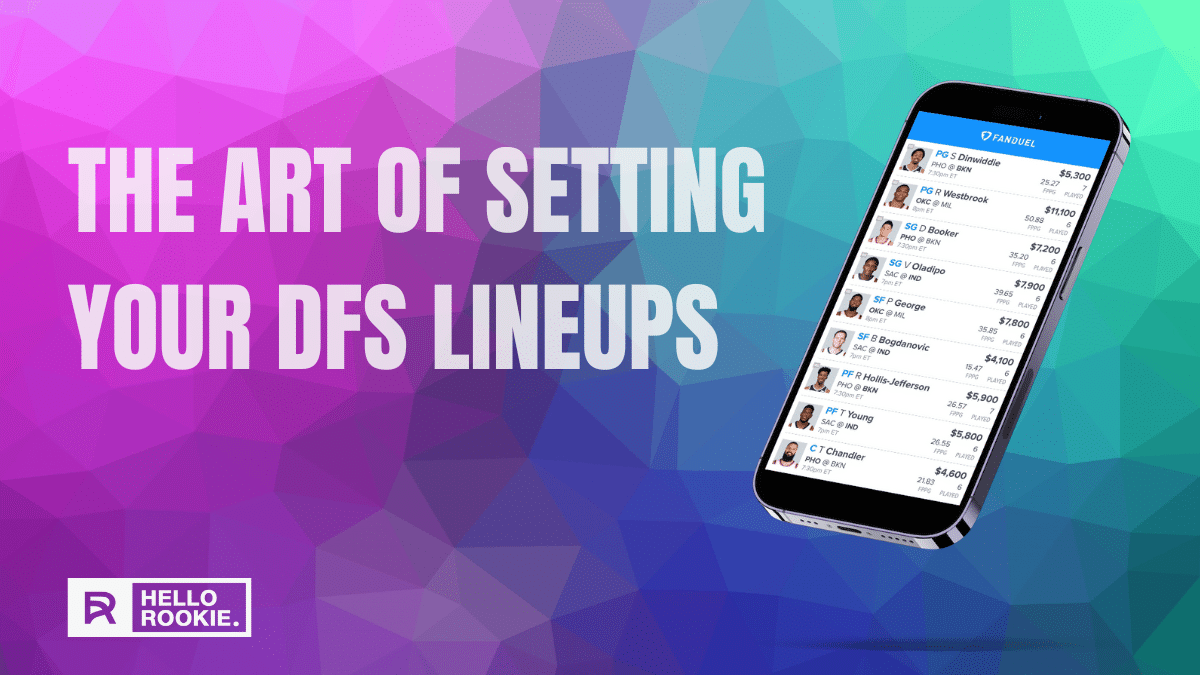 Daily fantasy sports is a one-of-a-kind game that offers exciting opportunities to win big cash prizes by creating a lineup of players from various teams. For the new players in the game, it might take some time to get used to the art of creating winning lineups. However, anyone can become a successful DFS player with the right strategy. 
Putting together a winning team isn't always easy, but with the right strategy and process, even the most novice players can succeed. 
That's what we're going to discuss with this guide – the art of setting your DFS lineups. We'll go over some tips and tricks that will help you create a winning lineup and provide some general strategies to keep in mind while playing. We're not going to discuss tools that will help you with your lineup, that's for another time. These are a foundation for winning, and frankly, you need all of these before you can use any tools to help.
Developing Your Strategy for a Winning Team
After years of experience, I've found that there is a recipe for success on DFS sites like FanDuel, DraftKings, and others. It doesn't always turn out to be perfect, but the chances of winning are greatly increased if you stick to certain guidelines. 
Research the Players
One of the essential things to do before setting up any DFS lineup is conducting research on the players. 
Some players may be consistent throughout the season, while others may perform well only in certain conditions, such as when playing specific teams. 
A thorough research on players' performances in previous encounters with specific opponents or at particular times of the year can be a game-changer. Take Justin Verlander, for example. He has a 2.60 ERA against the Rangers with a total record of 21-8. He absolutely dominates against the Rangers lineup and has for years. That's a pretty decent pick for a starting pitcher of a baseball DFS team.
Of course, there are always exceptions, but understanding what each player brings to the table and how they've performed in similar situations can greatly impact your lineup's success.
Stay Up-to-date on the Latest News
Keeping up with the news is critical in DFS. For instance, if a player is injured or a team changes its game plan, this news could impact their performance and, consequently, ruin your lineups. 
Personally, I like to follow podcasts and sporting news networks like ESPN to get the latest on each player. Another good source of invaluable information is Twitter – I mean X – as you can get real-time updates on specific players and know when to expect them back on the field.
The things you are looking for are trades, injuries, and coaching changes. These will affect the player's performance that week or in future games.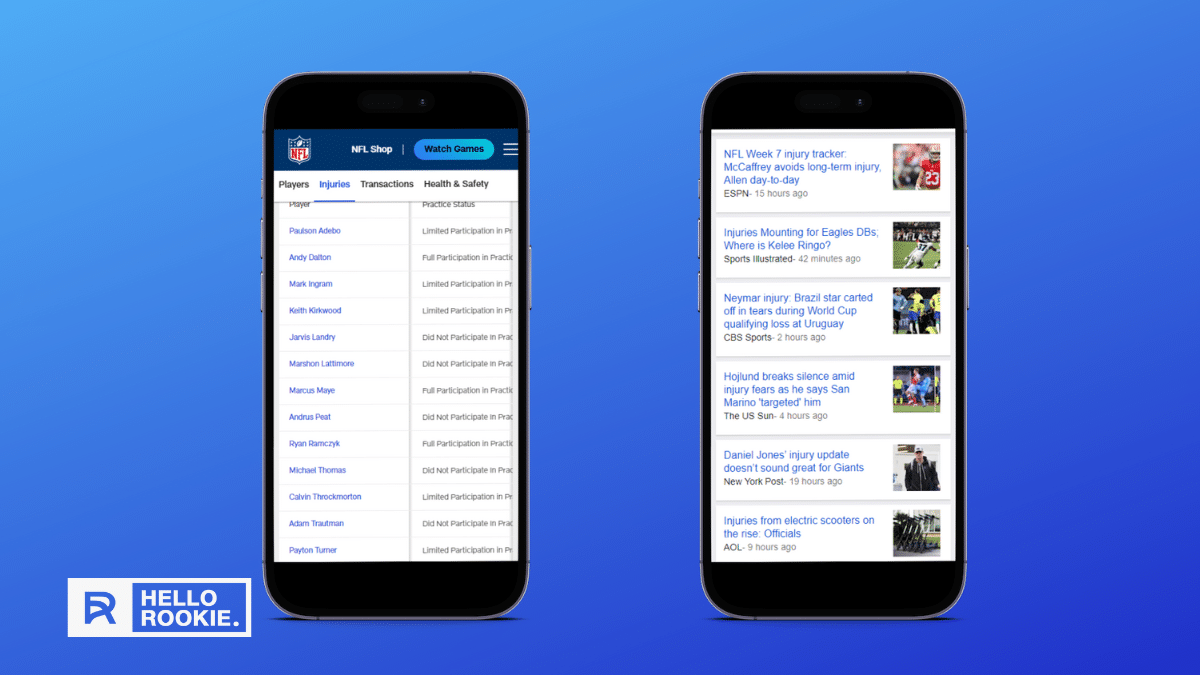 Be Creative with Lineups
The DFS game is all about innovation. Trying different tactics and combinations and going against the popular opinion regarding the most common players and lineups. 
Finding a unique blend that works for you can lead to significant success and outsmarting the competition. For example, you might want to spend more on a top-tier player but find value in a lower-priced player who has been performing well recently.
It's essential to think outside the box and not just go with the most popular or highest-priced players. Typically, the ones that hit it big in DFS are the ones that found hidden gems that nobody else is picking for their lineups. Being creative with your lineups can give you an edge over the competition.
Be Mindful of the Salary Cap
A limited salary cap is significant in building the most successful DFS lineups. 
Keep in mind that you only have a specific budget, making it challenging to stack multiple superstars onto a single lineup. Therefore, try and find a balance between the star picks and the lower-priced players with the potential to get big points that can be a game-winner.
As we mentioned with getting creative, some of those gems can come from the lower-priced players. It's all about finding that balance and making the most out of your salary cap.
One strategy I like to employ is picking 2 to 3 undervalued players first before anything else. These aren't your big names with big salaries. These are players that everything is pointing to them having a good game, but their price is low. Think of a #2 running back when the #1 running back is listed as OUT right before the game, and the team is up against the #32 run defense. That #2 running back is probably dirt cheap but will get the ball a lot in that game.
Understand the Matchup and the Game Situation
It's not just a matter of picking your favorite player. You must know the team the player will be playing against and understand how they would likely perform, given the dynamic of the game. 
For example, some players usually perform better when playing in high-scoring games, whereas some thrive in low-scoring matchups. So, it's essential to evaluate any matchup before drafting a player. 
Also, consider how scenarios such as a team falling behind or coaches' strategies could affect a player's production potential. Some of these are fairly obvious just by looking at stats, but some may be a little more difficult, and you have to dig through the news to find the edge.
Pick Your Lineup Like a Pro
Setting up a DFS lineup is a thoughtful process that involves thorough research, staying updated with the news, being creative, considering salary caps, and comprehending the game situation. 
The art of setting your DFS lineups takes time, effort, and patience, but it's rewarding and makes the entire DFS experience more exciting. As you play more DFS contests, you will gradually learn the best approach that works for you and could lead you to win big prizes. It won't happen overnight, but the more you follow this strategy, the easier it will become, and you'll start picking lineups like it's second nature.
Head of Sports Betting and DFS
Matt's love for sports betting and daily fantasy sports, coupled with a deep understanding of football, hockey, and baseball, shapes his innovative thoughts on Hello Rookie. He has a B.S. in Aeronautical Computer Science and a M.S. in Project Management.