With the 2021 NFL Draft officially in the books, we finally have some fantasy-relevant news to break down. This includes not only rookies that ended up in great spots to contribute in 2021, but veteran players that saw their fantasy stock fall following the draft.
In this article, we will dig deeper than the first round. Clearly, rookies like Trevor Lawrence, Kyle Pitts, Ja'Marr Chase, and Najee Harris are poised to have great rookie seasons. What about day two and later guys, are there any names worth targeting in your 2021 fantasy drafts?
After reviewing post-draft ADPs and expert rankings, here are our five favorite rookie sleepers for the 2021 fantasy season, with a bonus deep sleeper rookie worth a look.

Best Ball Drafts are Live at DraftKings!
Take advantage of your head start by jumping in on the Best Ball season-long leagues that are already filling on DraftKings. Use our current DraftKings promo code to enter your first draft for free and lock in up to a $500 deposit bonus.
1. Michael Carter (Round 4 – Pick 107)
Few position groups held as much promise as the Jets running back spot heading into the 2021 NFL Draft. Aside from adding a home run pick like Travis Etienne, Michael Carter to the Jets about as good as it gets in terms of fantasy upside.
A polished receiver, with 4.30 speed, Carter was the change-of-pace back to Javonte Williams at UNC. He averaged 8.0 YPC last season, racking up over 1,500 yards and 11 touchdowns. Over his career, Carter caught 82 total balls for the Tar Heels.
The landing spot is the real reason we love Carter as a fantasy sleeper. The Jets have a massive hole at RB with oft-injured Tevin Coleman slotted as the starter as of today. Additionally, their offensive coordinator Mike LaFleur served under Kyle Shannahan as the passing game coordinator in San Francisco last season.
The 49ers are famous for loading up on speed backs to run the outside stretch with. That is exactly what Michael Carter is. At 5'8″ and 199 lbs, he is not going to be the Jets inside bruiser. They will utilize his 4.3 speed and pass-catching skills as a change-of-pace and potential third-down back. That is a role that should hold plenty of fantasy value in 2021.
2. Amon-Ra St. Brown (Round 4 – Pick 112)
Speaking of guys entering position groups with little-to-no competition, Amon-Ra St. Brown joins a Lions' receiver corps that was (and still is) the worst in the NFL. A former five-star recruit, St. Brown never lived up to his hype at USC, particularly when you consider they shifted to more of an air raid offense during his time in LA. That being said, he gives the Lions a talented receiver that runs great routes and consistently makes contested catches.
What we love about St. Brown is that he gives the Lions position versatility. He's a better slot receiver than an outside receiver, but at 6'1″ with ridiculous ball skills, he can certainly play on the outside.
With the fantasy community way down on the Lions' passing attack, now is the time to buy cheap on St. Brown. While Anthony Lynn may not seem like the most fantasy-friendly OC, let's not forget he was the HC for Herbert last season and was the OC in Buffalo the year Tyrod Taylor carved out a career in the NFL. Furthermore, with Penei Sewell arriving to play right tackle, you could make the argument that this is a better offensive line than Stafford ever had in Detroit.
3. Trey Sermon (Round 3 – Pick 88)
Trey Sermon finds himself in a perfect situation in San Francisco. He will find himself starting the season behind Mostert and Wilson, but history tells us both of those guys should be out by week three. Even if one goes down, Sermon will be a fantasy-relevant back, as Shannahan has traditionally not only used 2-3 backs but produced fantasy numbers for 2-3 backs.
We expected to see Sermon serve as the bell cow back for the Buckeyes after transferring from Oklahoma. He put up some of the best YAC and missed tackles forced numbers you will see while playing for the Sooners. It took almost the entire season for him to earn that role in Colombus, but once he did he showed out. He broke 24 tackles on 60 carries for nearly 600 yards between the Big 10 title game and the Playoff semifinal.
Sermon is going relatively undrafted according to the initial post-draft ADPs. We would certainly grab him as a late-round flier and hold him at least through the first month of the 2021 fantasy season.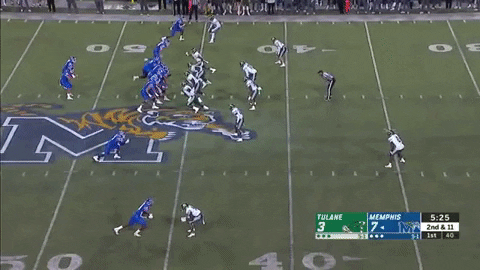 4. Kenneth Gainwell (Round 5 – Pick 150)
Similar to ex-teammate Antonio Gibson, Gainwell is an athletic back with exceptional receiving skills. In fact, he was recruited by Memphis to play receiver prior to switching to RB full time in 2019.
Similar to Carter, the landing spot could not be better for Gainwell. Clearly, Miles Sanders is the bell cow for the Eagles, but this is an offensive system that will utilize two backs. During his time at Indianapolis, Nick Sirianni targeted Nyheim Hines 70+ times per season.
If Gainwell can learn the system, that role should fall to him. Gainwell is bigger, more explosive, and a better route runner than Hines was coming out of NC State. This could be a fantasy goldmine for owners willing to take a shot on the rookie RB late in their 2021 drafts.
5. Nico Collins (Round 3 – Pick 89)
Nico Collins has insane upside in the NFL. How he produces as a rookie is really going to come down to who is throwing him the ball. There is some reason for optimism here, however, as David Culley was the passing game coordinator at Baltimore and someone who is seen as being largely responsible for Lamar Jackson's growth as a passer in the NFL.
Collins looks the part. He is 6'4″ 215 pounds and runs a 4.4 40. That combination of size and speed is an extremely reliable indicator of future success in the NFL. Playing with putrid quarterback play (may need to get used to that), Collins averaged just under 20 yards per reception at Michigan last season. He also turned heads at the Senior Bowl, consistently winning in 1-on-1 drills and scoring on 67% of his reps.
Given the two outside receivers on the depth chart right now are Keke Coutee and Brandin Cooks, this is a receiver group in desperate need of some size, which bodes well for Collins getting on the field early on in his rookie campaign.
Another factor to keep in mind with Collins is game-flow. The Texans are going to be playing from behind a lot in 2021, which means they are going to throw the ball a lot. If you look at last season's team passing leaders, the top 10 team passing attempts almost exclusively belong to the worst teams in the NFL. Given his frame and big-play ability, this makes Collins a popular target in our FanDuel Best Ball drafts.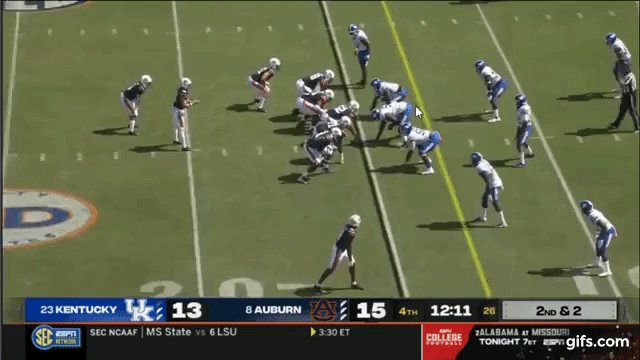 Deep Sleeper – Anthony Schwartz (Round 3 – Pick 91)
There was no shortage of who?'s from NFL fans when the Browns made Schwartz the 15 WR off the board with their third-round pick. That being said, there were no fewer than 8 WR's that went ahead of him that we prefer Schwartz to.
When researching where he would be selected, you had several experts with him missing from their draft boards, while current NFL scouts were on record saying they thought late second to early third round. Anytime we see something like that, it signals a narrative that does not match the ability of the player. After watching a ton of film on Schwartz, all I can say is good luck keeping the ball out of his hands.
He ran a 4.25, which is obviously ridiculously fast, but it's a totally different thing to play ridiculously fast, and Schwartz does. He broke a ton of plays 50+ yards over his three-year career but was rarely targeted downfield. Auburn criminally underutilized him and was seemingly happy to just get the ball in his hands and see what happens.
With Stefanski in Cleveland, we are willing to bet they find ways to utilize him on Sundays. While OBJ and Landry are locked in on the outside, Schwartz could carve out a decent-sized role as WR3 in Cleveland. At the very least, he gives the Browns a way to punish defenses that load the box against Chubb and/or double Odell.