NFL Best Bets for Sunday, November 5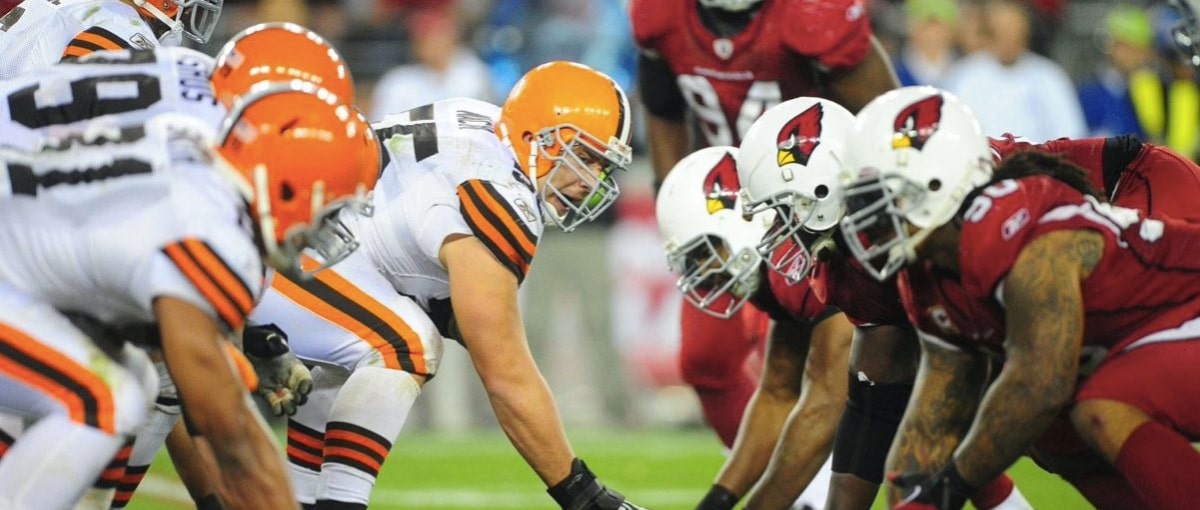 The pendulum swings in sports betting work in our favor at times and, most memorably, against us. Week 8 was a great example.
The Giants forced four punts and a turnover on downs in five straight possessions during the 2nd half against the Jets before missing a 35-yard field goal with 28 seconds to go and being forced into overtime when the Jets spotted their snap during a last-gasp effort to tie the game.
Their three-point loss was still a push, but outcomes like that don't feel great. Our second pick was a loser, thanks to the resurgent Bengals offense, which became the first team to score 30+ on San Francisco this season.
Cincinnati's victory-sealing Joe Mixon touchdown with under three minutes to go sealed our fate. Our record for 2023 now rests at 9-6-2 with half the season remaining, and we are undeterred in combing the board to find value each week.
The headline game on Sunday will kick off at 9:30 am ET from Frankfurt, Germany, where the Kansas City Chiefs meet the Miami Dolphins in the league's latest international growth project.
KC is coming off a miserable loss to the Broncos, during which they went 0-for-3 on red zone trips and turned the ball over five times, not including a turnover on downs in their attempt to make a comeback.
Miami is a 2.5-point underdog and has lost both games handily when they were not favored against Buffalo and Philadelphia on the road.
We've prepared our latest best bet writeup as the season turns the page to its second half.
Cardinals @ Browns: UNDER 37.5 (Caesars)
The trade of Josh Dobbs to Minnesota leaves Arizona in a position to start either Kyler Murray or Clayton Tune this Sunday against Cleveland. Head coach Jonathan Gannon had previously announced on Monday that Tune would replace Dobbs for Week 9 as the starter, but that seems more calculated now, especially when Gannon named Dobbs the Week 9 starter post-game last Sunday.
The Browns are dealing with a situation where their franchise QB hasn't played more than a series since September 24, and the backup situation has led them to understandably volatile results.
Cleveland is 30th in passing offense and passing touchdowns through seven games, with a defense that ranks first in yards allowed overall and against the pass. A costly PJ Walker interception late last week doomed the Browns' attempt to win on the road in Seattle, and it's likely he'll need to start again this week.
We're expecting more offensive struggles from both teams and playing the under.
Cowboys @ Eagles: UNDER 46 (DraftKings)
This total has wavered between 46 and 47 for the early part of the week and is a stark contrast from the average of 62 points that these teams have combined for over their last five meetings. Dallas has scored 37 or more in four of five against Philadelphia, including a 40-34 win last December.
These two rank in the top three in scoring offense this season and have been stout defensively in one aspect. The Cowboys rank fourth at stopping the pass, while the Eagles have the best rushing defense in the NFL.
The Birds have had wildly different results, like allowing 62 points to the Commanders in two meetings, but holding the Dolphins to 17 points and losing 20-14 to the Jets.
For a combination of offensive volatility, team familiarity, and skepticism of the number, we'll play the under in Philly on Sunday afternoon.

Sports Betting Contributor
Nicholas brings over 10 years of sports betting and DFS experience to our team. He's a player prop specialist who holds a degree from Penn State University. He enjoys a nice round of golf in his downtime and covers the NFL, NBA, baseball, CFB, and CBB. Mr. Berault is currently on a great run with his NFL best bets, so be sure to check those out!