Bears at Commanders: 4 Player Prop Bets to Consider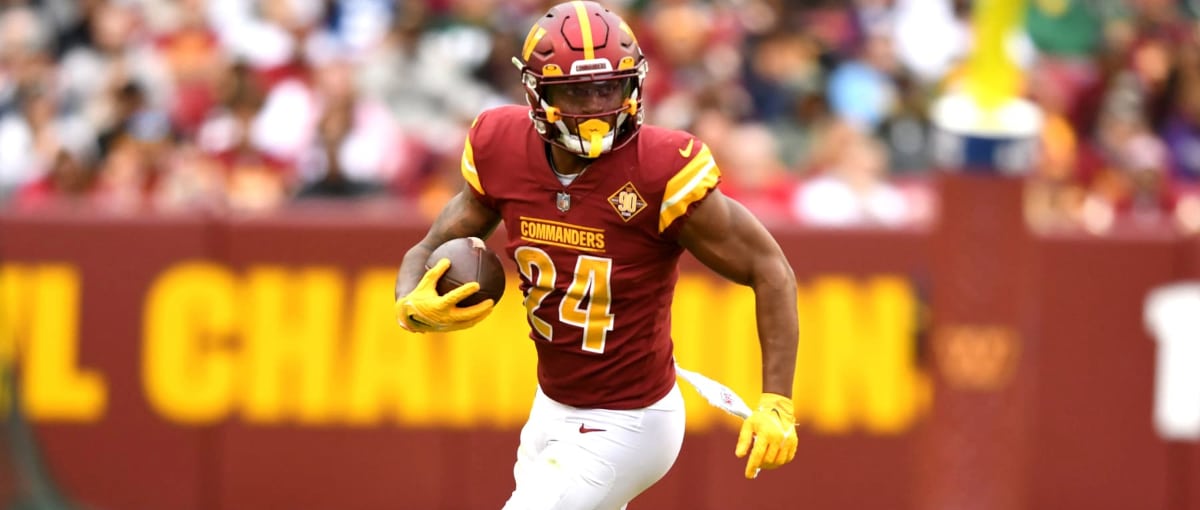 On the heels of our selection in the Commanders and Bears Thursday Night Football matchup, we'll take a deeper look into the prop market in this one. Props are always an interesting angle, where the market is often battling itself for information.
Lines are released and then bet early which sometimes takes the value away from a CLV perspective. That being said, injury concerns and play-calling projections have everything to do with projections.
As the week goes on, we get a better picture of who's in, who's out, and who will be limited. This information also helps us determine what time of game script we can expect from teams in order for us to come to a determination for a bet.
I've run my numbers at this point in the week and have a couple of plays that strongly disagree with the market. We'll break it down below:
Sam Howell OVER 236.5 Passing Yards (Unibet)
I'm showing some pretty big value here as my numbers put Howell's passing yards at 259. Coming into the 2023 season, we expected Washington's offense to be a sort of "ground and pound" unit, running the ball early and often with Brian Robinson and Antonio Gates, to protect Howell and keep opponents off the field.
However, we've seen Washington run the ball only 36% of the time in 2023, good for the fourth lowest in the league. Given, this is partly due to Washington finding themselves fighting from behind in three of their four games thus far.
While I don't expect them to throw 64% of the time in this game, I do think that the books are heavily favoring a run-first game script, which Washington simply has not shown, even at the beginning of games. Howell has a live arm and new OC Eric Bieniemy has brought more aggressive playcall to Washington thus far.
The Bears' defense has been extremely poor this year against the pass, which could lead to a few big plays for the likes of Terry McLaurin and Jahan Dotson. Expect Howell to have little difficulty throwing the ball on Thursday Night and target his yards as the best opportunity to attack a poor Bears secondary. 
Antonio Gibson UNDER 22.5 Rushing Yards (Caesars)
Gibson hasn't touched this number through four weeks and I'm surprised to see it still with value. This goes back to our other point about the game script. If we're projecting Washington throwing more than implied, naturally, they'll be running less.
With Brian Robinson showing effectiveness in the passing game, I think we continue to see Gibson on the field for less than 40% of snaps. He hasn't rushed more than six times in 2023 and I'm not sure why he's implied to get more action this week.
I think both running backs will be active in the passing game this week while Brian Robinson should get the lineshare of the work from the backfield. My projections put Gibson right at 23, but this is a mean projection with a much longer tail to the under. Comparing the median against the implied probability of the Caesars line gives us a play with solid value here. Go math!
A few other plays that stand out as value are below. I'm not playing them as they are essentially valuable as a result of the projections on the other plays. 
Antonio Gibson OVER 13.5 Receiving Yards (Caesars)
Brian Robinson OVER 63.5 Rushing Yards (BetMGM)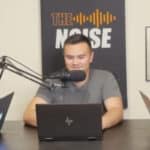 Sports Betting Contributor
Max is a seasoned sports analyst from New York who is known for his work on The Noise podcast. He brings a unique perspective on sports betting to the table, one that focuses on a quantitative approach and finding the best price. He can be found on X @max_thenoise