WynnBet Promo Code
WynnBet Promo Code
Find the Best WynnBet Bonus Offer for June 2022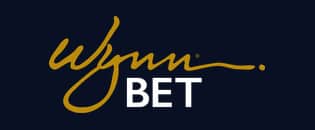 Current WynnBet Promo Code Offers
New users can receive a total bonus package of up to $1,200 when they register using our top-rated WynnBet promo code. This offer includes a Bet $50 Get $200 offer on the sportsbook and up to a $1,000 deposit bonus on the casino app. With the recent launch in Arizona, WynnBet now offers legal sports betting in 8 US states!
[Click to reveal promo code.]
Click to reveal promo code.
*Minimum $10 deposit. Must be 21+ years of age. Offer valid for new players registering in one of the nine markets WynnBet currently operates in.
| | |
| --- | --- |
| Promo Code | ROOKIE |
| SportsBook Bonus | Bet $50, Get $200 |
| Casino Bonus | 100% Deposit Bonus, Up to $1,000 |
| Offer Terms | New players only, minimum deposit of $10, sportsbook bonus is a risk-free bet. |
| Promo Date | Offer valid 6/1/22 through 6/30/2022 |
| States | AZ, CO, IN, MI, NH, NV, TN, VA |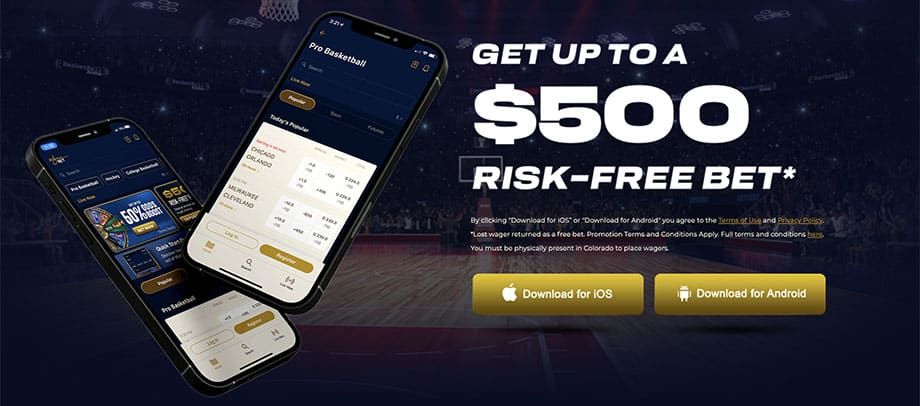 WynnBet SportsBook Overview
WynnBet is one of the newest online sportsbooks on the scene created to help Wynn Las Vegas, a well-known casino and resort group, compete with online sports betting in the United States. The legalization of sports betting happens on the state level and many states have either legalized sports betting or are in the process of getting the legislation in order to do so.
WynnBet will allow Wynn to enter into these state markets without having a physical presence in the state. WynnBet is definitely serious about becoming one of the premier sportsbooks with the likes of DraftKings and FanDuel and has been shelling out some serious cash in purchases and deals to place themselves at the top of online sports betting.
As of this June, WynnBet offers legal sports betting in Arizona, Colorado, Indiana, Michigan, New Hampshire, Nevada, Tennessee, and Virginia. The Arizona launch happened on opening day in the Grand Canyon State, and WynnBet took their first wagers in the state ahead of the opening night Cowboys at Buccaneers game.
WynnBet Sportsbook New User Promo Code
In order to be at the top, WynnBet needs active bettors with them. One way they are gaining traction is by offering a very generous new-user bonus. In all of their active states, new sportsbook users are eligible to Bet $50 to Get $200. This bonus requires no code to be entered. Just make the minimum deposit.
There are a plethora of promo codes out there to choose from, so a simple Google search should solve that issue. Whether in Michigan or another active state, this risk-free first bet is one of the more generous ones on the market and a definite reason to give WynnBet some consideration when starting out with online sports betting.
There are a handful of terms attached to the WynnBet sportsbook offer users should be aware of prior to registering. These include:
The bonus funds does expire within 10 days of making your first deposit, so be prepared to use it before you lose it.
Your initial bet has to be used on a wager with -120 odds or greater. Place your first bet on a +200 wager and you will be in the clear. Place it on a -300 wager and it will not work.
No boosted parlays or insured bet promotions can be wagered on with the risk-free bet as well. Only regular sports bets.
If the bet wins, the payout will work as usual and the initial bet and winnings will be credited to your account as cash. If the bet loses, the refund will enter your account as a betting voucher at the same value as the initial bet.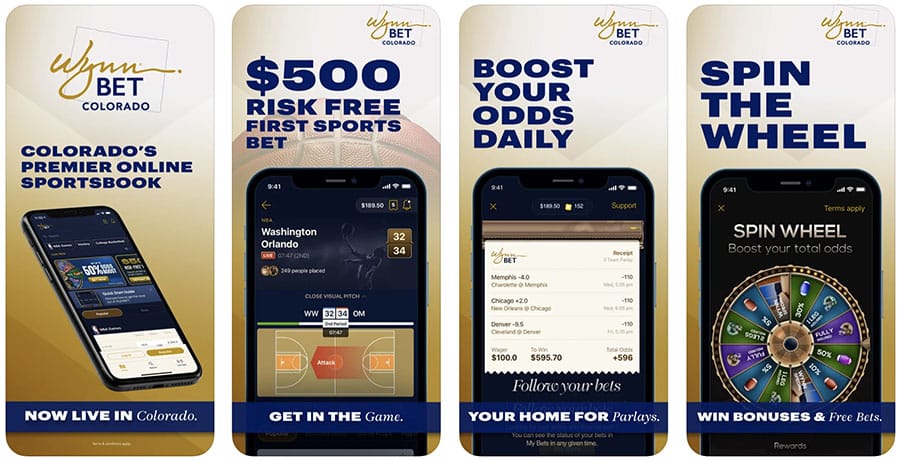 WynnBet Mobile App Overview
As of now, WynnBet has no desktop sportsbook operational outside of Michigan, but it is on the way for New Jersey and Colorado. The WynnBET app is currently the only way users are guaranteed to be able to bet on sports.
The app is available for those with Apple or Android devices through their respective app stores or the mobile version of the website, but without a smartphone with the WynnBET app downloaded, users will not be able to wager with WynnBet. It is unclear if this will change in the future, or if WynnBet plans on being a mobile-only sportsbook.
As for the app itself, it is as good as any of the other sportsbooks. It has a simple user interface that is fast and responsive to touch. Navigation is intuitive. The app does exactly what it needs to do.
WynnBet App Features
The WynnBet sportsbook app is paced with player-friendly features. Below are just a handful of some of our favorite features from the WynnBet app. As we saw with DraftKings on opening night, these betting apps can experience downtime during busy hours so the quality of the app is extremely important.
One of our favorite features is the industry-leading customer support including 24/7 live chat support, as well as a phone line open from 10, am to 8 pm EST. The live chat feature is very rare for online sportsbooks and is indicative of how much care WynnBet wants to give to its customers.
WynnBet partnered with NASCAR in October of 2020 in a multi-year deal, so fans of NASCAR might want to give WynnBet extra consideration when considering their go-to online sportsbook. When it comes to other markets, WynnBet still has some work to do.
The currently list betting markets available on the WynnBet sportsbook are as follows: NFL, NCAA Football, NBA, NCAA Basketball, Baseball, MMA, Hockey, Soccer, Tennis, and Golf. WynnBet is definitely giving most of their focus towards expanding into other state markets, so surely more leagues and sports will become available when they settle their state operations.
WynnBet Deposits and Withdrawals
WynnBet offers cashiering options typical of most online sportsbooks. Users can deposit and withdraw with PayPal, eCheck, online banking, Play+ Card, or at a casino cage if available. Winnings are available for withdrawal by check as well.
We recommend all new players review the house rules prior to funding their new account. These rules will cover everything from how betting on the app works to the terms and conditions that apply to your deposit bonus.
Promotions for Existing WynnBet Players
When it comes to promotions, WynnBet is not as competitive as other premier US online sportsbooks and can use a lot of work on that front. They are not without promotions, offering parlay boosters and insurance often and other unique offers like risk-free bets or boosted odds for popular gaming events. However, this is a place where many WynnBet users see room for improvement.
Available Bet Types
WynnBet offers all of the traditional bet types sports fans are familiar with. Over/under totals, moneylines, point spreads, parlays, futures, round-robin bets, etc. are all available within the app. WynnBet does offer live betting as well.
If you are interested in keeping it simple and betting traditional style wagers rather than diving deep into prop bets, WynnBet will be all that you need. If you are looking to have a deep offering of wagers on every game, WynnBet is not the online sportsbook you are after. It is also worth noting that the WynnBET app does offer users access to casino games in states where it is legal.
Who Can Use WynnBet Sportsbook?
WynnBet is required by state law to ensure that every user is 21 years old or older and within the boundaries of the operative state. Users do not have to be residents of that state; they just need to be within the state lines. Online sportsbooks use geofencing technology to ensure each user's location.
WynnBet is currently operational in Michigan, Tennessee, Virginia, New Jersey, Indiana, and Colorado. As long as you are of legal age, located within one of these six states, and using a device with the WynnBET app installed (or located in Michigan), you are able to use the WynnBet online sportsbook.

Review for Current WynnBet Promotions
There is plenty to like about what WynnBet has been able to accomplish over the last year. They have added new markets, improved their mobile app, and have arguably the best customer support in the industry. But how do they stack up when compared to the biggest names in the US sports betting market?
With the new NFL promotion, our rating for WynnBet jumps up to a very respectable 4.5 out of 5. This puts them on par with the majority of US sportsbooks and should allow them to compete in new markets like Arizona and Wyoming.
Find the details for this rating below, and ways WynnBet could improve over the course of the upcoming 2022 NFL season in the review below.
| Review | WynnBet SportsBook and Casino |
| --- | --- |
| Details | WynnBet has grown massively in popularity over the past year as they have expanded into eight US markets outside of Nevada. As a new sports betting product, there is plenty of room for improvement with the WynnBet product. A lack of a desktop sportsbook, a smaller betting menu than leading sportsbooks, and fairly conservative new player bonus offers are the most common player concerns. That being said, for sports bettors looking for a reliable app with low juice and great customer support, WynnBet is definitely worth a look. While WynnBet may not be your go-to sportsbook during the 2022 NBA Finals, the fact that they often offer higher payouts than FanDuel and DraftKings makes them a great option for bettors looking to shop lines. |
| Author | Chris Lollis |
| Rating | 4.5 (out of 5) |