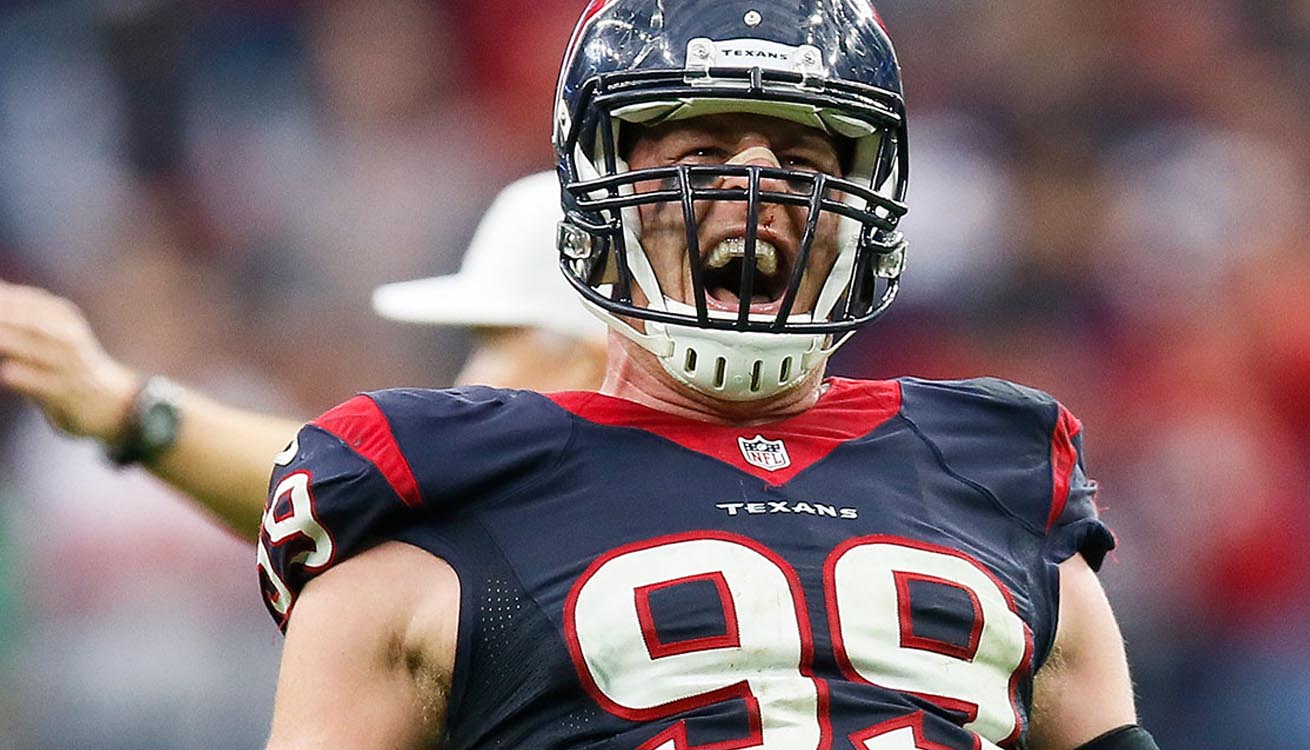 DFS Fantasy Football Divide & Conquer Strategy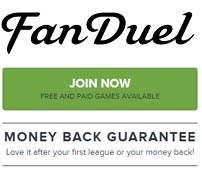 Our 'Divide & Conquer Strategy' is frankly all about entering multiple DFS Fantasy Football contests with a strong & diverse group of lineups. As always, the idea is to maximize our potential reward and minimize our potential risk. Therefore, we often enter a number of well known conservative type contests that have a high probability of generating a return (albeit usually a small amount) and a number of contests that have a low probability of return but a much larger potential reward. Using our 'Divide & Conquer' method consistently throughout the DFS Fantasy Football Season combined with our actual lineup strategies (DFS Fantasy Football Hero Strategy, DFS Fantasy Football Precision Strategy & DFS Fantasy Football Run & Gun Strategy) gives users the most well rounded approach for indeed minimizing risk & maximizing rewards.
Throughout this article we hope to provide you with additional insight into exactly which Fanduel DFS Fantasy Football contests you should enter as well as which ones you should stay clear of.
Whichever DFS Fantasy Football strategy you decide to implement, be sure to use our Fanduel Promo Code when creating your new account. This ensures that you'll be granted the largest possible deposit bonus available. Feel free to share the codes with family or friends that are interested in playing daily fantasy football on Fanduel as well. If you'd like more information on what playing daily fantasy football on Fanduel is all about, be sure to give our Fanduel DFS For Newbies article a look. Additionally, for those of you who like more information on understanding DFS Fantasy Football Strategies in general, be sure to give our Fanduel DFS Fantasy Football Strategy Overview article a read.
Fanduel DFS Fantasy Football Low Risk Contests: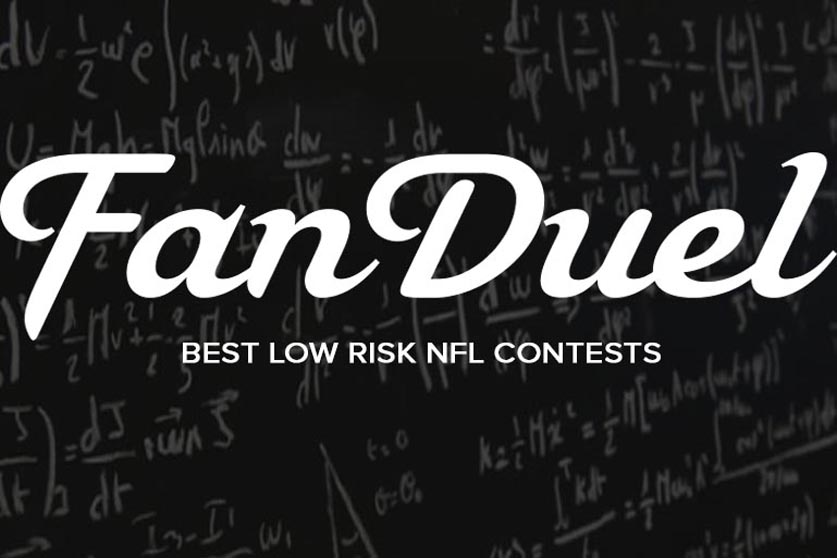 We define low risk Fanduel Fantasy Football contests as those in which there are a limited amount of participants and that payout to a large number of places.
NFL Fanduel 50/50 Contests – If you're new to DFS Fantasy Football and or Fanduel, then 50/50s are the perfect place to start. Essentially, 50/50s payout to the top 50% (roughly) percent of the field. Which for those of us who are just starting in DFS, is a great place to get our 'feet wet', learn the in's and out's of selecting a lineup etc etc. 50/50s also serve as great contest types for diversifying risk when users in-fact elect to participate in more risky contests.
NFL Fanduel Multiplier Contests – Multipliers come by way of 'Double Ups', 'Triple Ups' & even 'Quadruple Ups' and serve as an additional great way to reduce overall risk associated to any given DFS Fantasy Football week. Just bare in mind that 'multipliers' are conservative contests and you're looking at top payouts of double, triple or quadruple you're entry fee itself. Therefore, if you have even the best lineup of the week, you'll be splitting the winnings up between roughly 25% to 50% of the entire field.
Fanduel DFS Fantasy Football Higher Risk Contests: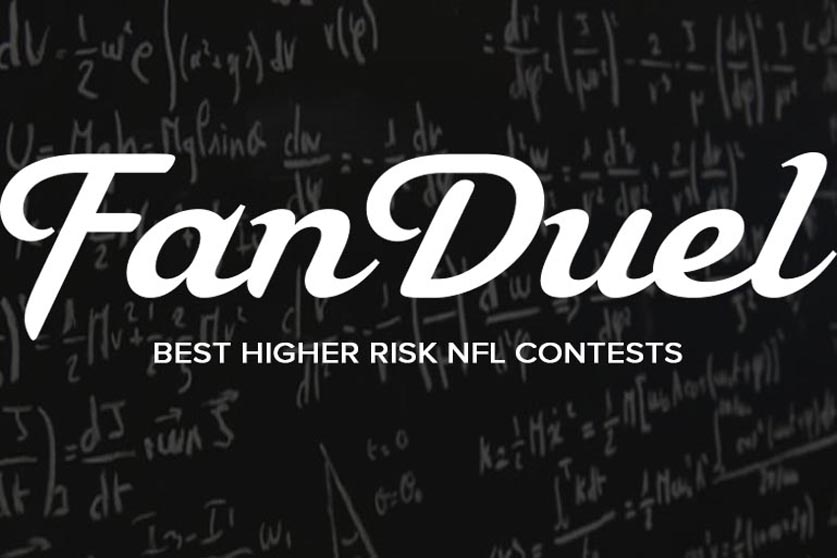 We define higher risk Fanduel NFL Fantasy Football Contests as those of which have a large number of participants and a small percentage of winners.
NFL Fanduel Tournament Contests – Tournaments are the most popular type of Fanduel NFL Fantasy Football contest. They vary greatly in terms of rules/format, but offer a phenomenal way for users to be in the running for potentially huge winnings. The on caveat that's worth pointing out is that a lot of 'Tournament Contests' have unlimited entries per user. Meaning, that any one person can enter a ridiculous amount of lineups, which we're not a fan of. Therefore, we love to look for Tournaments with Single Entry rules.
NFL Fanduel Head to Head Contests – Head to Head Contests are a great way to shake things up every now and then. Head to Head contests are created by users (Fanduel doesn't create them) and the rules/formats vary greatly. However, it's you vs one opponent, essentially giving yourself a 50% chance of winning. It's important to not get carried away or over you're head in competing in H2H contests but again it's a great way to shake things up a bit and frankly a fun game to watch play out in any given fantasy week.
NFL Fanduel League Contests – Fanduel's League Contests can vary widely in terms of rules/formats. Leagues are a great place to diversify you're weekly lineup strategy as many times you can find favorable formats with a small number of participants. Leagues are also a fun way for friends to play against friends directly in the DFS world. An important side-note, if the League created isn't filled to capacity, the League will not take place and users will be automatically refunded.
Better Understanding All Fanduel NFL Contests:
Fanduel offers a plethora of Fantasy Football contests/games to choose from, each of which has it's own unique set of rules and payout setup. While most of the contests offered are 'fun' it's worth digging deeper into each and figuring out which contests best suite you're DFS Fantasy Football Strategy. Again, with our 'Divide & Conquer' DFS Fantasy Football strategy, it's all about choosing a range of contests from conservative to risky and understanding which Fanduel contests are considered for each category is of the utmost importance.
The idea of using our 'Divide & Conquer' method for some people comes as second nature. However, it's important for most newbies to have a proper understanding of the many types of available contests offered every week and how to best diversify their entries. As always, it's important to note that we don't claim any of our DFS Fantasy Football Strategies to be the 'end-all be-all'. However, when using all of them every single week, you're guaranteed to have the most diversified lineups around that both grant you the conservatism of low risk and the potential for huge gains.