SeatGeek makes buying tickets to your favorite sporting events easier and cheaper than ever before. Their already marked-down tickets are even cheaper when you apply the right coupon. 
SeatGeek Tickets Promo Code

HELLOROOKIE

— Click to Copy
Offer
25% Off | First Purchase Only
Valid Through
December 31, 2023
Bonus Verified
December 4, 2023 by Chris Lollis
Terms for the Offer
Offer valid for new customers only. Limited to one bonus per customer. Additional terms and conditions may apply such as limited events.
Our exclusive SeatGeek promo code (HELLOROOKIE) is guaranteed to provide you with the max discount on any ticket purchase this December.
Save More With the SeatGeek Deal Score

Deal Score is a number between 1 and 10 used to identify how good of a deal you are getting on tickets. Deal Score is determined by a proprietary math matrix (also known as an algorithm) designed by SeatGeek.
A 1 means it's a terrible deal and a 10 means it's a phenomenal deal. In layman's terms, Deal Scores are based on seat location, other available seats, the going rate, and historical data.
Noteworthy SeatGeek Discounts
SeatGeek Discount Codes come available throughout the year for a wide range of event categories. For example, for a limited time earlier in the MLB season, you could enter SeatGeek Promo Code: TBA10MLB at checkout. These SeatGeek codes would have saved you $10 off any ticket purchase of $50 or more. But that's just the tip of the iceberg when it comes to SeatGeek promo codes. There are tons of other promo codes and coupon codes as well.
Bear in mind that venues are in the business of making money. Therefore, they're first going to try and sell tickets at a rate that makes a reasonable return or profit. However, oftentimes venues need to offer promotions and discounts in order to spur ticket sales. The best SeatGeek discount code will always be found at the top of this page.
Additionally, for select leagues and events, we've seen both a discount for $20 Off and an offer for $40 Off. We also often see promotions appear on Youtube, such as Youtube star David Dobrik's channel. We've seen offers on the Bar Stool Sport's, Pardon My Take Podcast as well.
In a process that could rightfully be called SeatGeek shopping, you can always browse their website for the best discounts and coupons for events in your area. As a general rule of thumb, it's nearly always better to buy tickets very early as compared to late for any event that's likely to be popular.
SeatGeek Coupons and Ticket Sales
SeatGeek Coupons are routinely available for sporting events throughout the year. As you well know, ticket pricing can change dramatically from when sales first begin until the day and or hour when the event begins.
On average, the way to get the best pricing on tickets for an event that is sure to sell out or reach capacity is to buy early. When it comes to an event that is likely to have tons of empty seats, it's best to wait until the last minute leading up to the event.
How to Use SeatGeek Promotions
Using our SeatGeek Coupon Codes couldn't be more simple. Scroll to the top of this page and click on the 'Get Offer' button to reveal the code.
Browse SeatGeek, find the event you'd like to attend, and proceed to make your seat, row, and or section selection. Next, proceed to checkout and enter the Seat Geek Promo Code on the right-hand side under the order summary section.
Scroll to the top of this page.
Click on the 'Get Offer' button.
Utilize the revealed SeatGeek Coupon Code at checkout.
Furthermore, there's an option to save SeatGeek promotional offers in your account. In order to save any working promo codes, you find online, simply login to your account and navigate to Account Settings and then Payment and Shipping. You'll notice an option to save any SeatGeek promo codes above the payment method.
SeatGeek Ticket Prices
SeatGeek's ticket pricing is dynamic. In other words, prices can vary dramatically leading up to an event due to supply and demand, like WWE tickets for example. Any tickets that you purchase on SeatGeek will also have a fee attached to cover seller and delivery fees. These fees also vary and are determined largely by the event, venue, and seller.
Additionally, ticket prices revolve entirely around supply and demand. For example, tickets for a Kansas City Chiefs home game are 49% more expensive on average in 2019 than they were in 2018. This is 100% due to the fact that Patrick Mahomes is one of the most prolific players in the NFL.
Sell Tickets on SeatGeek & Get Paid
Interested in selling your tickets? Being that SeatGeek is dominating and reshaping the entire ticketing marketplace, it's probably a good idea to have your tickets on their platform.
They've made selling tickets incredibly easy to do. The process is as simple as creating an account, uploading your tickets, adding a price, and getting paid when they sell. You're free to change the price or remove the tickets altogether at any time before your tickets sell.
Not sure what price to sell your tickets at? SeatGeek has integrated its 'Deal Score' into the process of determining your price. While you can indeed set any price you wish, by using SeatGeek's Deal Score, you have a better idea of fair pricing and or 'going rates'.
It's completely free to list your tickets on SeatGeek, however, they do charge a 10% fee if they do sell. You'll also be required to have a valid credit card on file to ensure the authenticity of your tickets for SeatGeek customers. Upon selling your tickets, SeatGeek will credit your bank account within 5 business days.
Create a SeatGeek account.
Attach your bank account and verify your credit card.
Upload your tickets.
Set the price you'd like to sell your tickets for.
You can edit or delist your tickets at any time unless someone buys them.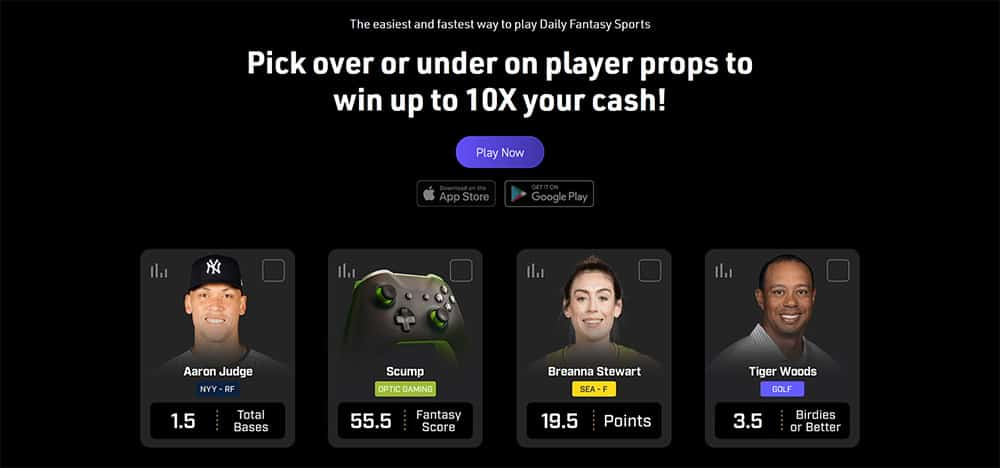 SeatGeek Parking Passes and Pricing
Parking will almost never be included in your seat purchase. However, most large venues do offer parking passes available for purchase separately.
SeatGeek Get In & Price Match Guarantee
Firstly, the 'Get In Guarantee' states that SeatGeek guarantees that any tickets bought from them are 100% authentic and will arrive in-time of the event or you'll get your money back.
Secondly, the 'Price Match Guarantee' pretty much speaks for itself. In fact, SeatGeek's system is built around locating the best-priced tickets available, in order to help you save money if possible. SeatGeek is to tickets what Travelocity, Expedia and Priceline are to airfare.
If you somehow manage to find cheaper tickets that are authentic anywhere else, SeatGeek will match that price.
NFL Tickets
SeatGeek sells 100% Authentic NFL tickets throughout the entire pre-season, regular season, and post-season. Additionally, as soon as NFL Playoff and Super Bowl tickets hit the market, they're available on SeatGeek. In 2021, the average NFL ticket price on SeatGeek was $151.
With that being said, NFL ticket pricing varies widely and is based on the team, location/stadium, and typically their standings in the league. For example, Miami Dolphins tickets can be purchased for as little as $17. While the cheapest ticket price for teams such as the Kansas City Chiefs is $60. Lastly, parking passes are also available for purchase for every single NFL stadium.
College Football Tickets
Like everything else, SeatGeek has college football tickets for all the best conferences in the nation. As you can imagine, prices for college football tickets range widely and are based on the popularity of the team. It's also noteworthy for all those tightly packed college towns with no parking, that SeatGeek has parking passes available for purchase.
It is also important to know that prices for big-time college football games will only increase as the date draws near. The average cost last year for the College Football Playoff National Championship game was $1,000.
MLB Tickets
The MLB regular season is just getting underway and cheap $5 baseball tickets are going to soon be a thing of the past. While the Miami Marlins still struggle to draw a crowd, New York Yankees tickets continue to rise.
MLB Playoff tickets average around $170 and as you can imagine, they increase dramatically as each division finishes its series.
The average MLB ticket price for 2023 is $63.
An incredibly cool part about SeatGeek is that you can purchase tickets to an event and if that event doesn't take place, they'll refund your money. In other words, if you're a New York Yankees fan and think they'll likely play in the World Series, you can purchase those tickets in advance with a money-back guarantee.
Similarly, teams like the Milwaukee Brewers, St. Louis Cardinals, Atlanta Braves, Washington Nationals, Los Angeles Dodgers, and Arizona Diamondbacks are white-hot in the National League this year.

The cheapest NBA tickets can always be had for games early in the season and of course, weekday games typically have better prices than weekend games. SeatGeek will make sure you get the best deal for you and your budget.
SeatGeek is also committed to offering its patrons fantastic offers on 2023 NBA Playoffs tickets. Postseason tickets in any sport are always more expensive than the regular season, but with SeatGeek, you can assure that you are getting a competitive price.
Golf Tickets
If you're anything like us, you watch entire golf tournaments as opposed to just Sunday competitions. Unknown to some, SeatGeek has golf tournament tickets available for entire events. For example, you can get a practice round and Thursday to Friday competition tickets oftentimes for much cheaper than weekend dates.
For true golf fans, it's never too early to start planning for the US Open. For those that don't know, tickets for the 2023 US Open are already on sale. The iconic tournament will take place from June 13 to June 19. Weekly passes are going for $3,448 per person right now on SeatGeek. For those on a tighter budget, the Monday Practice Round tickets are currently going for $164 each.
Concert & Show Tickets
While a lot of us know SeatGeek solely as a source of tickets for sports events, they host more concerts than any other type of event. Whether it's a pop star like Taylor Swift, a legend like Billy Joel, or a completely unknown rock band, SeatGeek most likely has tickets for the concert.
Even more importantly, oftentimes you have no idea that a certain concert or performance is taking place near you. With SeatGeek, your location is used to show you every major venue and concert near where you live.
Furthermore, if your favorite performer isn't playing at a location near you this week, you can always browse the full tour schedule directly on SeatGeek and get tickets when that person or persons come to town. Parking passes for most concert venues are available, but keep in mind that our SeatGeek promo code won't work for parking passes as our SeatGeek coupon is a show coupon code.

Free SeatGeek Tickets
SeatGeek oftentimes features phenomenal promotions. In fact, right now, you can take advantage of their Free Ticket giveaway by simply downloading the SeatGeek app, creating an account, and navigating to 'The Daily Tap' on the home screen.
Each and every Wednesday throughout the entire year, SeatGeek launches a new free ticket giveaway for your favorite Teams & Artists. You can enter each ticket giveaway drawing once every 24 hours. (Being that Daily Tap drawing last 1 week, you can increase your odds of winning by entering every 24 hours.)
For example, right now SeatGeek is featuring an NFL ticket giveaway. By entering SeatGeek's promotion on 'The Daily Tap', you'll have a chance to win NFL tickets to the game of your choice in the 2019 regular season. If you win this week's particular drawing via 'The Daily Tap', you'll be presented with a SeatGeek Promo Code which will discount any NFL ticket purchase by $500.

Below you'll find answers to some of the SeatGeek's frequently asked questions. Our team is happy to personally answer any additional questions you may have beyond the scope of these FAQs. Fee free to send us an email anytime. We will also respond to any comments you post below this promo code directory.
What purchase can I use a SeatGeek promo code on?
While our SeatGeek promo codes will work on most ticket purchases, they do not work on all. The first factor that determines whether or not you can use a promo code is who is selling the ticket. Certain tickets don't qualify for discounted rates.
Another factor to consider is whether or not there are any active SeatGeek promo codes. This is determined by the time of the year and the overall event and ticket economy.
Where do you find your SeatGeek promo codes?
Each of our SeatGeek code offers comes from one of three places: the SeatGeek marketing team, SeatGeek social media profiles, or their website, or other SeatGeek coupon pages. Our team validates all coupon codes and discount codes to ensure they're legitimate and valid so you can be sure you're getting the best deals on your event tickets.
How do I know if the SeatGeek discount code is valid?
For starters, our discount codes are always valid. We review them every month to ensure they're working properly. We just want to ensure that we don't publish expired coupons on accident.  As for any other coupon code from another site, you'll just have to test it out.  On the checkout page there is a box for the coupon code.  Simply type in your coupon code or discount code and click "submit."  You'll receive a message one way or another if it's valid.  
Can I use more than one discount code?
Unfortunately, you cannot.  SeatGeek only allows one coupon code per transaction.  There is no other way to get around this.  Existing customers will have to use another coupon code altogether on their next transaction.
Can more than one person use the online coupons?
Of course!  Our discount code can be used by more than one person for multiple tickets.  However, the limitation is that the coupon can only be used once by any single ticket purchaser.  So if you just picked up a pair of Taylor Swift tickets using our discount code, the next time you're trying to score some Bruce Springsteen tickets, you won't be able to use the same code again.
Is the coupon code only for new customers?
Nope!  Existing customers and new customers alike can both use our coupon code.  That's the great thing about our SeatGeek promo code is that anyone can use it.  Beware, however, as we mentioned, you can only use it once – so make it count!
What are the best SeatGeek promo codes?
You've found them!  Our SeatGeek promo code is the best in the industry. You may find some elsewhere, but they're either expired or not as much of a discount as ours.
Is SeatGeek Legitimate?
SeatGeek is 100% legitimate and is taking the ticket market by storm. They have several fail-safes built into their platform to ensure you don't get defrauded by scam tickets. Two of those fail-safes are their Get In Guarantee and they Price Match Guarantee.
Are SeatGeek Tickets Guaranteed?
Unique to the ticket market, SeatGeek 100% guarantees their tickets. When you shop SeatGeek tickets, know that they are 100% authentic and you'll receive them on-time or you'll get your money back.
Is SeatGeek Profitable?
Interestingly, SeatGeek is one of the fastest-growing ticket exchange platforms in the world. While we're not privy to their business numbers or analytics because they're indeed a privately held company, we assume that they're highly profitable. After all, they've been selling concert tickets, event tickets, sports tickets and more for years now.
Is SeatGeek Better than StubHub?
SeatGeek is better than StubHub in terms of overall business models. This is due to SeatGeek's seamless technology (API), which allows anyone and everyone to sell tickets on their own platform. Ticket pricing and events offered are roughly the same across the platforms, and they use their proprietary deal score system to ensure you get the best deal on your ticket purchases. SeatGeek does everything flawlessly for both the business and the consumer.
When it comes to deposits and withdrawals, PrizePicks can be a little quirky. Users can deposit cash through multiple methods including PayPal, e-check, Visa, Mastercard, and American Express.
Withdrawals are where things get a little funky. PrizePicks has a maximum withdrawal value of $1,000 per week and a minimum withdrawal amount of $30. This means that users have to withdraw larger amounts in multiple withdrawals and may have to work across multiple weeks.
Also, withdrawals are only available through e-check and payments usually take between two to five business days to process.

Our Rating for Current SeatGeek Promo Code Offer
Thinking about using our promo code and making your first SeatGeek ticket purchase? Concerned you could save money and find a better discount/deal somewhere else? This updated rating and score should give you an idea of how this current SeatGeek promo code compares to their past offers and offers at competing ticket stores.
SeatGeek Review Overview

Details
This SeatGeek discount rating compares it directly to its competitors like Vivid Seats and StubHub. SeatGeek has
always offered better promotions
than most of its competitors.
Their current discount, on top of the saving you naturally find on SeatGeek, is considerably better than any other offer in the ticket industry! Of course, to get this discount you have to use the promo code.
With that, we're giving the SeatGeek bonus code 4.8 stars out of 5.0. They're consistent with their promotions and that makes it a great deal all around.
Rating
Author: Chris Lollis
Reviewed By: Mike Noblin