Our NFL DFS Lineup for FanDuel Saturday Million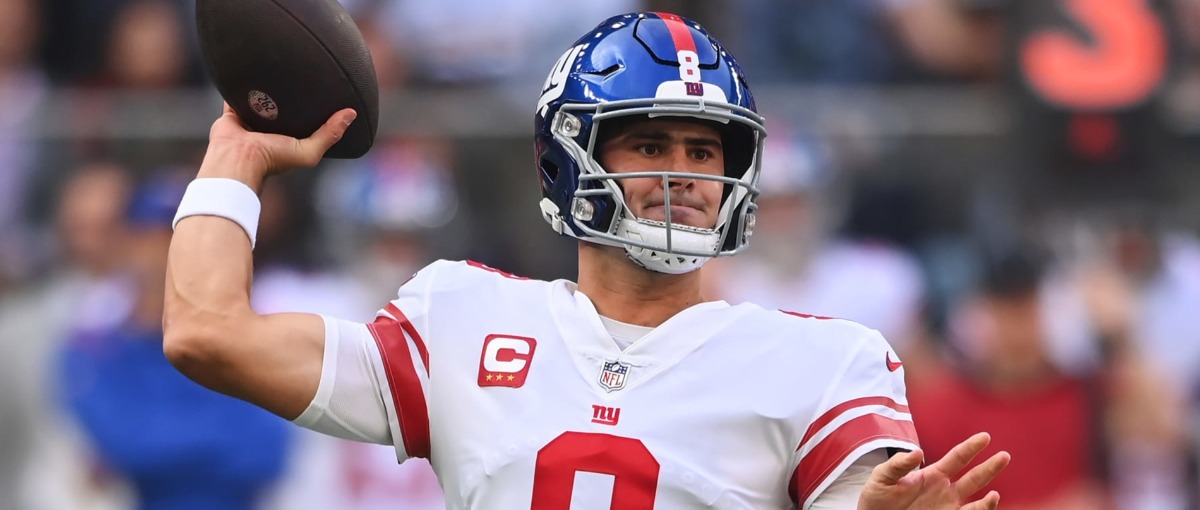 This weekend's games will decide who makes it into the AFC and NFC Championships. Saturday is chalk-filled with stars, but due to DFS limitations, we can only fit a few into our lineup.
Let's take a look at the best possible squad heading into Saturday! Feel free to use some of these picks to build your own lineup over at FanDuel.
Quarterback: Daniel Jones ($7,400)
Despite the early knocks on Jones early in his career, he has become into his own lately. Jones' rushing floor and his improving passing abilities have helped the Giants make the playoffs, including an exciting win last week against the Minnesota Vikings.
We like Jones' odds of a big performance this week, especially because he has averaged 28.59 points in his last three matchups.
RB: Boston Scott ($4,800) & Jerick McKinnon ($7,000)
Boston Scott has owned the New York Giants this season. In two matchups this year with the Giants this season, he has scored double digits, which is largely attributed to the fact that he has scored in both games.
Scott isn't a regular contributor for the Eagles, but we like his chances to have another big game against the Giants in the Eagles' first playoff game of the season.
Jerick McKinnon has gone on quite the run for the Kansas City Chiefs. Although he is 30 years old, McKinnon has proved that age is just a number this season.
He has scored 20 or more points in three of his last five games, including two games with more than 28 points. McKinnon's boom upside makes him a must-play this week.
WR: Richie James Jr. ($5,900), Juju Smith-Schuster ($6,600) & A.J. Brown ($8,300)
The Giants haven't had a reliable number-one receiving option all season. However, James has shown flashes of brilliance and has four games with over 12 points this season. In the Giants' biggest game of the year, look for James to be targeted early and often.
We'll admit, Juju Smith-Schuster is a bit of a gamble play this week. Because Patrick Mahomes has been so brilliant this season, he had made many receivers successful, spreading the ball around like crazy.
However, Schuster is sure-handed, and Mahomes is sure to target him a lot in their playoff game. We're buying into his extremely discounted rate this week.
A.J. Brown was an excellent addition to the Eagles' roster in the offseason. He has quickly become Jalen Hurts' favorite target and as a result, has dominated defenses all season. There's a reason that Brown is the most expensive wide receiver on the slate. Take him with confidence.
Tight End: Travis Kelce ($8,000)
Travis Kelce. Is there anything else we need to say? Although Mahomes hasn't zeroed in on a wide receiving target this season, his connection with Kelce remains the strongest quarterback-tight end duo in the league.
Kelce always comes up big in the playoffs, which is why we're plugging him into our lineups again this week.
Flex: DeVonta Smith ($7,400)
DeVonta Smith and AJ Brown have quickly turned into one of the best wide-receiving tandems in the league. If Brown finds himself double-covered, Hurts will look for Smith to be streaking down the field.
This, paired with the fact that Smith has scored 26 or more points twice in the season, is the perfect storm for Smith to have another huge game against their division rival.
Defense: Kansas City Chiefs ($4,200)
In their first matchup with the Jaguars this season, the Chiefs' defense scored just six points. However, this is the playoffs, and the Chiefs always seem to come up big, especially at home. Of the four teams playing on Saturday, we like the Chiefs' odds to be the highest-scoring defense.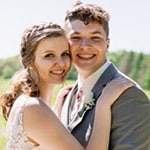 Sports Betting Contributor
Andrew is an up-and-coming sports betting analyst who specializes in Daily Fantasy Sports and player props in all sports. He holds degrees from Winona State University in Spanish and Communications. You can find Andrew on X @AndrewElmquist1