Our DraftKings Millionaire Maker Lineup for NFL Week 10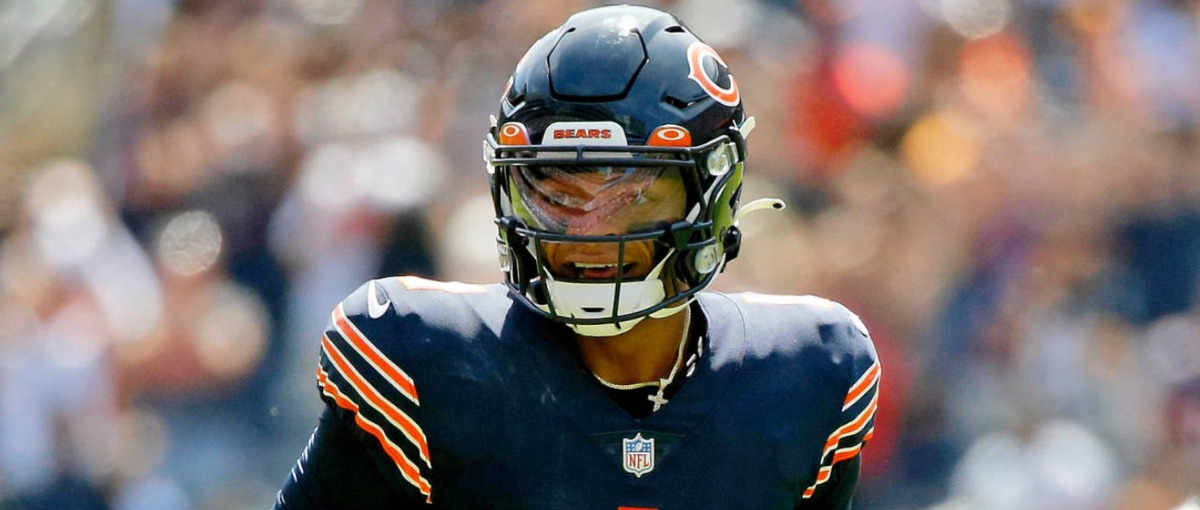 Stop me if you've heard this one before, but DFS for the NFL has been absolutely nuts this year. With random players coming out of the woodwork and putting up big performances each week, it's getting harder and harder to predict who will shine.
But, let's give it our best shot here. Let's try to win that elusive Millionaire contest on DraftKings.
QB: Justin Fields ($6,500)
We'll admit, Aaron Rodgers wasn't a great pick last week. Our bad on that. However, there's certainly reason to believe that his NFC North counterpart, Justin Fields, will have better luck this week.
Fields has averaged an astounding 32.04 points in his last three games. Not only is Fields putting up Madden-esque numbers, but he's done so against great defenses (Cowboys, Patriots, and Dolphins).
Fields has a great chance to tee off against the Lions' defense this week. They are allowing the 4th most fantasy points to quarterbacks on the year, making this a prime time to insert Fields into your DraftKings lineup.
RB: Travis Etienne ($7,100) & Jaylen Warren ($4,900)
Travis Etienne is still on fire. He's averaging 26.9 PPR points in his last three games. Although we got him at an extreme discount last week ($6,500), we think he is still worth spending the $7,100 this week against the Chiefs.
While the Chiefs are only allowing 19.1 points to opposing running backs per game, expect Etienne to be involved in both the run and pass game, as the Jaguars are likely to find themselves in a negative game script.
Jaylen Warren is a dart throw this week. There have been many reports coming out of the Steelers organization that Najee Harris will lose playing time in favor of Warren.
We're excited to see what Warren can and will do this week and are certainly pulling for him. This is a great week to get Warren in your lineup at his severely discounted rate.
WR: Jaylen Waddle ($7,600), Chris Olave ($6,800) & Juju Smith Schuster ($6,000)
Jaylen Waddle is having a fantastic season. Tua, Waddle, and Hill are all clicking, and the Dolphins' offense looks better than ever. Don't overthink putting Waddle in your lineup this week against a Browns secondary that has allowed 5 separate pass-catchers to surpass 20 PPR points so far this season.
Who is going to win offensive rookie of the year? Chris Olave is certainly making his case. With double-digit performances in all but one game on the year, Olave is turning out to be quite the asset on your DFS roster. Look for another one of his 'boom' performances against the Steelers this week.
Juju Smith Schuster is a favorite DFS target of ours. DraftKings has routinely priced Juju between $5,500 and $6,000. This week against the Jaguars should provide yet another asset to your DFS lineup.
The Jaguars have allowed 22.7 points per game to opposing wide receivers, which is great news for Juju given his 19% target share in this potent offense.
TE: TJ Hockenson ($5,300)
TJ Hockenson was born to be a Minnesota Viking. In his Vikings debut, Hockenson garnered 9 catches on 9 targets, good for 16 fantasy points. If he fell into the end zone last week, he would have had an even crazier performance.
Hockenson belongs on the Vikings roster, and he also belongs in your DFS lineup this week. Start Hockenson with confidence this week.
FLEX: Cole Kmet ($3,400)
Is Cole Kmet who we thought he was? While the answer to that question remains to be seen, it's been a surprising breath of fresh air to see Kmet succeeding over the past few weeks.
He scored 9.1 points in week 8, and a booming 22 points in week 9 against the Dolphins' defense. Similarly, to the analysis with Fields, Kmet is a great play this week against a struggling Lions defense.
DEFENSE: Minnesota Vikings ($2,200)
If there's one play that is a must this week, it's the Minnesota Vikings in the DST slot. They are facing the Bills, who have been dominant this season.
However, it's looking more and more that Josh Allen will not play in this game, and Case Keenum will play in his place. Look for the Vikings to have a field day against Keenum, who just so happens to be a former Viking.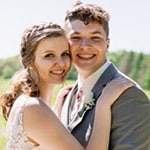 Sports Betting Contributor
Andrew is an up-and-coming sports betting analyst who specializes in Daily Fantasy Sports and player props in all sports. He holds degrees from Winona State University in Spanish and Communications. You can find Andrew on X @AndrewElmquist1