NFL Week 18: Our DFS Lineup for FanDuel Sunday Million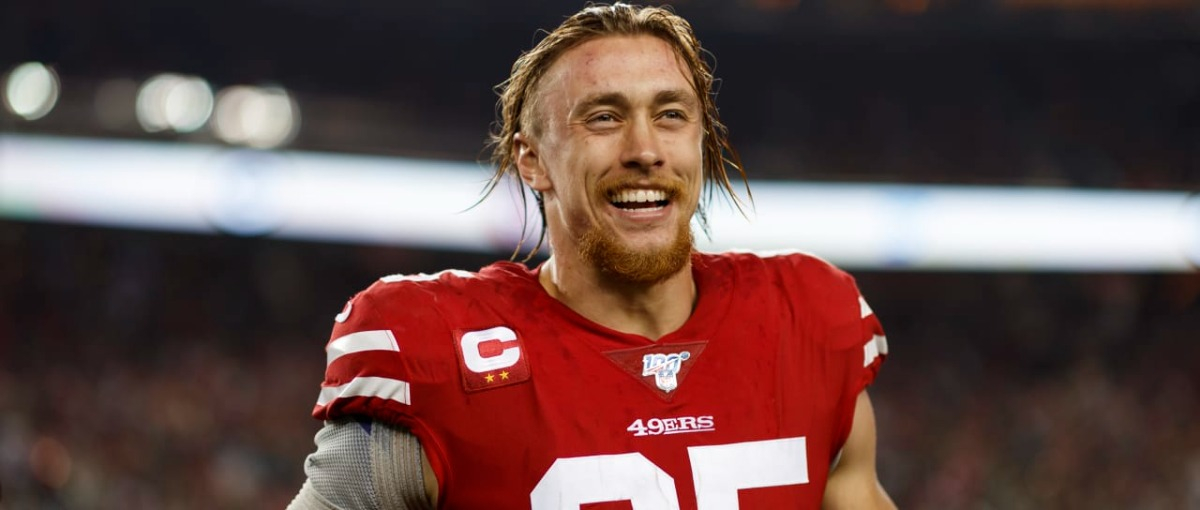 After an unforeseen finish to week 17 of the NFL season, we now move on to Week 18. With a lot of teams having nothing to play for this week, given that they have already clinched their spots in the playoffs, let's look at some of the must-roster players, most of which are playing in crucial games.
If you're looking for a first-rate DFS contest for Week 18, we highly recommend the FanDuel Sunday Million. The payouts are insanely high, and the entry fees are some of the industry's lowest.
QUARTERBACK: Geno Smith ($7,300)
Geno Smith has been one of the best fantasy quarterbacks this season. This week, Smith's Seattle Seahawks will be facing off against the Los Angeles Rams. With a win and a Green Bay Packers loss, the Seahawks will be in the playoffs.
This is a must-win game for Smith and Co., and given that he had his third-highest-scoring game of the 2022 campaign against the Rams on December fourth, we're projecting Smith to have another monster game.
RB: Tyler Allgeier ($6,500) & Ke'Shawn Vaughn ($5,800)
Tyler Allgeier is putting together quite the rookie campaign. In his last three games, Allgeier is averaging 17.2 points per game and looks to build on his performance this week.
Although the Atlanta Falcons are playing against the Tampa Bay Buccaneers, Allegeier could have heavy involvement throughout this game. The Buccaneers have already clinched their playoff spot and will likely rest many of their starters. This could be a great game for Allegeier, especially if he is pining to end his rookie season on a positive note.
Having two running backs from the same game can be a risky move. However, as stated above, many of the Buccaneers' starters will likely be resting for this game, which could leave Vaughn in line for a bulk of the rushing work.
Vaughn is third on the depth chart and has shown definite upside when he's on the field. He should get ample opportunity to showcase his skills this week in a game that is relatively meaningless for the Buccaneers.
WR: DJ Chark Jr ($5,700), Diontae Johnson ($6,300), Christian Watson ($6,900)
DJ Chark is steadily becoming a bigger part of the Detroit Lions offense. In the past four games, he has been targeted four, five, two, and seven times.
This week, the Lions are facing off against the Green Bay Packers on Sunday Night Football. Jaire Alexander is coming off a performance in which he stymied Justin Jefferson and should do the same against the Lions' number one receiver, Amon Ra St. Brown.
Diontae Johnson has yet to have a "boom" game this season, which is largely attributed to the fact that he has yet to score a receiving touchdown. Although touchdowns are certainly difficult to predict, this week's matchup against the Cleveland Browns gives him a great opportunity to do so.
It is the Steelers' last chance to keep coach Mike Tomlin's streak of winning seasons alive, and it appears that they will be pulling out all the stops to do so.
Christian Watson is an explosive addition for the Green Bay Packers and is in line for a huge game on Sunday night. Watson, while a "boom or bust" option, will look to help the Packers win this game, vaulting them into the playoffs. Watson is a must-add in DFS lineups this week.
TIGHT END: George Kittle ($7,600)
We needed to conserve some of our budgeted salary to spend big at the tight end position this week. Kittle is the most expensive tight end on the slate, and it's not difficult to see why.
The San Francisco 49ers are in the must-win territory, especially considering that they can still accomplish the number one overall seed in the NFC. Kittle's high ceiling makes him a great option in your DFS lineups this week.
FLEX: A.J. Brown ($8,300)
A.J. Brown is a beast. He is averaging 15.3 points per game this season and has become an integral part of the Philadelphia Eagles offense after being dealt there in the offseason from Tennessee.
With a win, the Eagles will lock up the top seed in the NFC, and we are expecting Brown to be a huge option in their game plan this week.
DEFENSE: Philadelphia Eagles ($5,000)
The Eagles' defense allows 19.25 points per game this season and looks to build upon that success on Sunday. In their first game against the New York Giants this season, they allowed 22 points.
With the Giants in line to rest most of their starters this week, the Eagles' defense should have a field day against their second and third-string offensive players.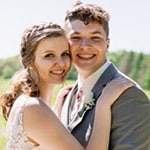 Sports Betting Contributor
Andrew is an up-and-coming sports betting analyst who specializes in Daily Fantasy Sports and player props in all sports. He holds degrees from Winona State University in Spanish and Communications. You can find Andrew on X @AndrewElmquist1