NFL Week 11 Lineups for DraftKings Millionaire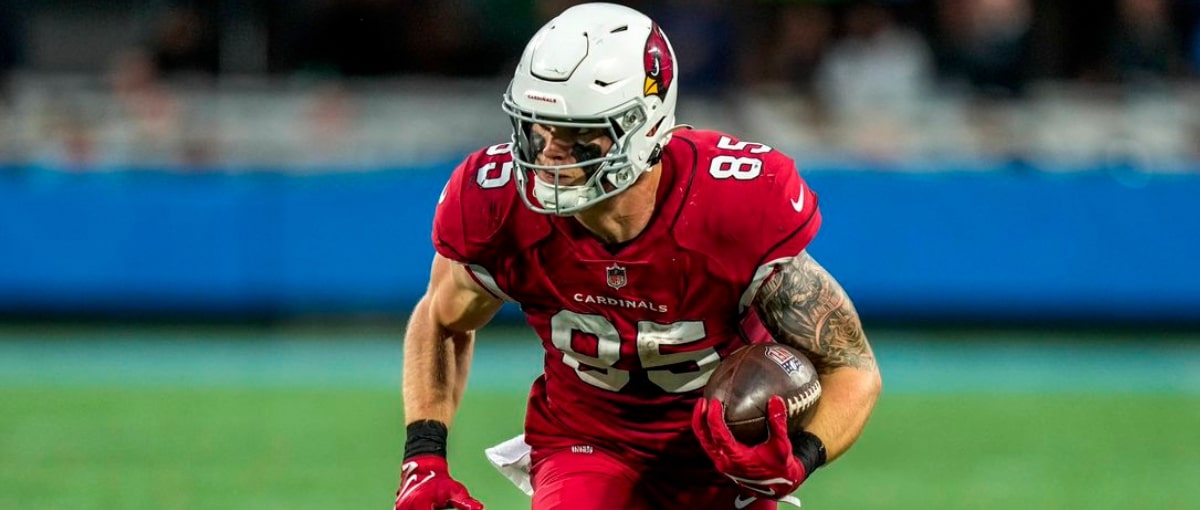 Week 11 is here! The week started with a surprising Thursday Night Football blowout, mainly due to Joe Burrow's wrist injury.
The Sunday slate of games has the potential to provide some blowout victories, but also several games that will go down to the wire in highly-anticipated battles. Regardless of how these games finish, it should be another exciting week of action on the DFS side of things.
We've put together our favorite entry on DraftKings' $3 Million Fantasy Football Millionaire contest, and are excited to share it with all of you. Let's have fun together this weekend, hoping to enter Thanksgiving week with extra cash in our pockets!
The Detroit Lions continue to shine, and they have Jared Goff to thank for that. He continues to lead this offense to greater heights every week, and we're expecting more of the same for him this week against the Chicago Bears.
The Bears allow 23.1 points per game against opposing quarterbacks, a promising mark for Goff heading into the week. Plus, this is a divisional game, which always seems to have more passion and energy behind it.
Look for Goff to put in the extra effort this week, resulting in a big fantasy performance.
RB: Devin Singletary ($5,300) & De'Von Achane ($6,600)
We decided to take a more measured approach to running back this week. Instead of finding a budget piece to pair with a stud, we took two moderately priced backs this week hoping to strike gold with both players.
Devin Singletary has started to take carries away from James Cook recently, as evidenced by his massive performance last week against the Cincinnati Bengals. He put up 26.1 points last week, and we're hoping he can replicate that this week against the Houston Texans.
The Texans allow over 30 points per game on the year to opposing running backs, and we're expecting Singletary to receive the lion's share of the workload this week.
We're taking a measured risk with De'Von Achane this week. Achane has been out for four weeks with a knee injury but is slated to play this week against the Las Vegas Raiders.
When he was healthy, Achane was one of the best backs in football. We're heavily betting on him to have a big game in his first week back, taking advantage of his low salary on DraftKings.
WR: Jayden Reed ($4,000), Tank Dell ($5,900), & CeeDee Lamb ($9,200)
As a Green Bay Packers fan, there is little to be excited about this season. However, Jayden Reed has played exceptionally well in his rookie year, giving hope for his future on the roster. He has a great relationship with Jordan Love, one we're hoping will continue this week.
Reed has two games with 19+ fantasy points on the year, and if he can match that level of production against the Los Angeles Chargers this week, the $4,000 investment will be well worth it.
The Houston Texans keep surprising us. C.J. Stroud has cemented his place atop the Offensive Rookie of the Year rankings due to his massive outputs weekly. The combination of Tank Dell and C.J. Stroud has been one of the most surprising of the NFL Season.
Stroud has been much better than advertised, and Dell has played well in the NFL despite his size and preseason expectations. Let's not overthink Dell's place on our DFS roster this week!
CeeDee Lamb continues to impress weekly. He and Dak Prescott have been one of the best quarterback-receiver duos in the league this year, and we're not expecting that to slow down this week. This is our favorite player in the lineup this week despite his high cost. Let's get it!
Tight End: Trey McBride ($4,400)
The return of Kyler Murray was great for the Arizona Cardinals offense. Many players benefitted from his return, including Trey McBride.
McBride put together a 24.1-point performance last week, his second game with more than 24 points in the last two weeks.
The Texans allow 19.7 points per game to opposing tight ends this season, a big reason we like McBride this week, especially given his deflated salary.
Flex: Calvin Ridley ($5,400)
Calvin Ridley has been a difficult player to trust this season, both from a DFS and betting perspective. His salary has been trending down lately due to bad performances, but he has still shown to be a big play receiver.
We're banking on him to bounce back against the Tennessee Titans this week, a defense that allows 53.1 points to opposing receivers.
Look for Ridley to outperform his low salary this week and provide great value, especially against the Titans!
Defense: New York Jets ($2,600)
We were baffled to see the Jets' low salary this week. Sure, they're facing the Buffalo Bills, who have been a historically good team.
However, Josh Allen has been a turnover machine lately, and we're expecting the Jets' opportunistic defense to take full advantage of his recent struggles.
We wouldn't be surprised if he threw at least two picks this week, giving the Jets' defense a great start en route to a massive fantasy performance.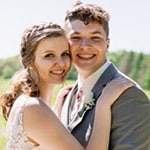 Sports Betting Contributor
Andrew is an up-and-coming sports betting analyst who specializes in Daily Fantasy Sports and player props in all sports. He holds degrees from Winona State University in Spanish and Communications. You can find Andrew on X @AndrewElmquist1