NFL Futures: 6 Best Bets for 1st Win of the 2022 Season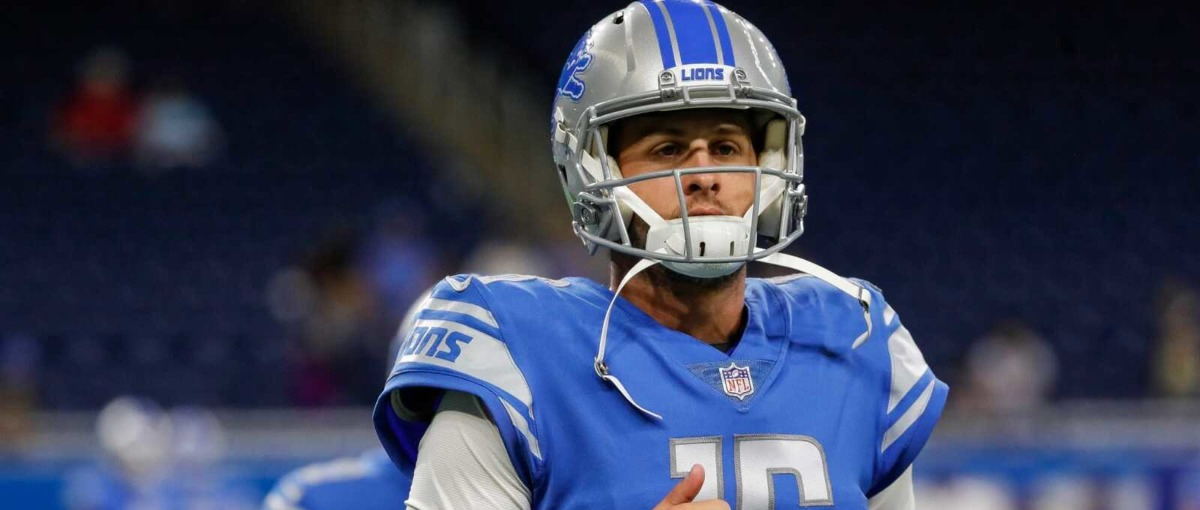 While perusing through NFL Future options in some different shops, I stumbled upon an intriguing offer from Draftkings. They are currently offering odds for which opponent will be defeated 1st by a team. Obviously, the week 1 opponent would be the shortest odds for most unless they are heavy dogs in that week 1 game.
After looking into some options and teams' schedules, we believe we were able to find some good plays with decent value and even some real longshots. There are only 6 teams available for action, so we decided to play each one.
Last season, 8 road teams picked up victories in Week 1. This proves that taking a home team to get their 1st win in Week 1 is not a sure thing. We are searching for value in our future plays across the board.
There could be opportunities to hedge these plays down the line as well. For instance, if we take Team A which is in the neighborhood of +1000 to pick up their 1st win against Team B and Team A is either a short favorite or dog, we will have the opportunity to take the other side to guarantee us profitability.
In this game, that is what it is all about, taking our wins whenever we can. Value over risk is a mantra that we preach to all of our followers.
Seahawks OVER Falcons (+200)
Week of Game: Week 3
Games Prior: VS Denver, @ San Francisco
Biggest threat prior: Home vs Denver
Seattle is in a serious time of flux this season. They have moved on from Russell Wilson, who they will face in the opening game of the season. Geno Smith is now the starting QB and as much as it would be to the delight of the 12th Man in Seattle, we don't see them being able to handle their former signal caller in Week 1.
Week 2 on the road after an emotional Week 1 game in San Francisco will be the last thing this team will need. The 9ers will be coming off a road game in Chicago that will likely have them sitting at 1-0. We have little to no doubt the 9ers handle business at home here and line up these Seahawks with the visiting Atlanta Falcons.
The Falcons will be on the 2nd straight road game after facing the defending Super Bowl Champions in week 2 in LA. As bad as Geno Smith is as a starting QB, Marcus Mariota may be worse.
We factor in the limited weapons outside of Kyle Pitts and the Falcons' offense should not intimidate anyone this season. At 2:1, these odds are on the shorter side but we believe the value is in this Week 3 matchup.
Lions OVER Commanders (+275)
Week of Game: Week 2
Games Prior: VS Philadelphia
Biggest threat prior: Home vs Philadelphia
The Detroit Lions are lining up to be one of our favorite dogs to take this season. However, point spreads will not matter at all in these plays. The Lions are certainly capable of defeating the Eagles at home in Week 1 but find themselves just over a field goal dog.
As possible as it is that the Lions get their 1st victory in Week 1, the same can be said about the Eagles. Last year, they went to Atlanta and dominated the game from start to finish. With the additions they made in the draft and in the trade market, the Eagles are set to be one of the most improved teams in the league.
Washington will head into Detroit after facing the Jaguars at home. We believe that no matter how their 1st game plays out, the Commanders will be in a bad spot in Detroit.
If they defeat the Jags, we expect them to come in over-confident and if they lose, the hangover will be tough to overcome in Detroit. This one is a bit chalky but believe it makes the most sense.
Falcons OVER Browns (+700)
Week of Game: Week 4
Games Prior: VS New Orleans, @ LAR, @ Seattle
Biggest threat prior: Home vs New Orleans
As we mentioned in our opening piece, it is not a guarantee that a Week 1 home team will rise to the occasion. The Saints are currently a 4-point favorite over the Falcons on the road. The Falcons will be opening the season for the 1st time in 14 years without Matt Ryan behind center.
He is not in Indianapolis trying to do his best Matt Stafford impersonation from last season. If the Saints can take care of business, we are rather confident that these listless Falcons will stumble in their opening road games.
The Cleveland Browns will have a bit more time to prepare for this matchup as they will play the Thursday prior on the road in Pittsburgh. However, we don't think that will matter much. Deshaun Watson will, in all likelihood, will not be the starter in this game and possibly not at all this year.
That leaves Jacoby Brissett as the starter. While serviceable, Brissett will have had 3 games under his belt that we don't expect to play out that well. At 7 to 1 here, the value play is certainly the way to go.
Jets OVER Dolphins (+1000)
Week of Game: Week 5
Games Prior: VS Baltimore, @ Cleveland, VS Cincinnati, @ Pittsburgh
Biggest threat prior: Away @ Cleveland
The Jets are slated for 5-6 wins this season according to the majority of oddsmakers. The chances of them stealing one in the 1st 4 games is not high and thus leaves us with a very good number in Week 5 with the Miami Dolphins coming to town. The Ravens are almost a touchdown favorite in Week 1 but the road game in Cleveland could be a spot to really worry about.
However, we feel confident being that this will be their 1st road test of the season. Home against the Bengals should be a solid loss and on the road in Pittsburgh will not be easy.
The Steelers have actually upgraded in the QB department as Big Ben had been a shell of his HOF self over the last few seasons. 10:1 will have us salivating if they can lay down to an 0-4 start.
Texans OVER Commanders (+5500)
Giants OVER Texans (+7500)
For either of these extremely longshots to hit, we will need both teams to start 0-7 and the Texans to go 0-8. Likely? Not extremely, but certainly not out of the realm of possibility. The only "non-playoff caliber teams" that the Texans face prior to the Commanders matchup are all on the road. Jacksonville, Chicago, and NYG make up those teams.
The Giants get Carolina at home in Week 2 and Chicago at home in Week 4. Outside of those two matchups, the rest of their schedule looks like a bunch of Ls. They then get the Texans at home after their bye week.
If somehow the Giants stumble out of the gate terribly and do reach an 0-8 record, the matchup with the Texans could prove to be extremely profitable. A small sprinkle on these is well worth it.
Head of Sports Betting and DFS
Matt's love for sports betting and daily fantasy sports, coupled with a deep understanding of football, hockey, and baseball, shapes his innovative thoughts on Hello Rookie. He has a B.S. in Aeronautical Computer Science and a M.S. in Project Management.