NFL DFS Week 4 Sunday Lineup for DraftKings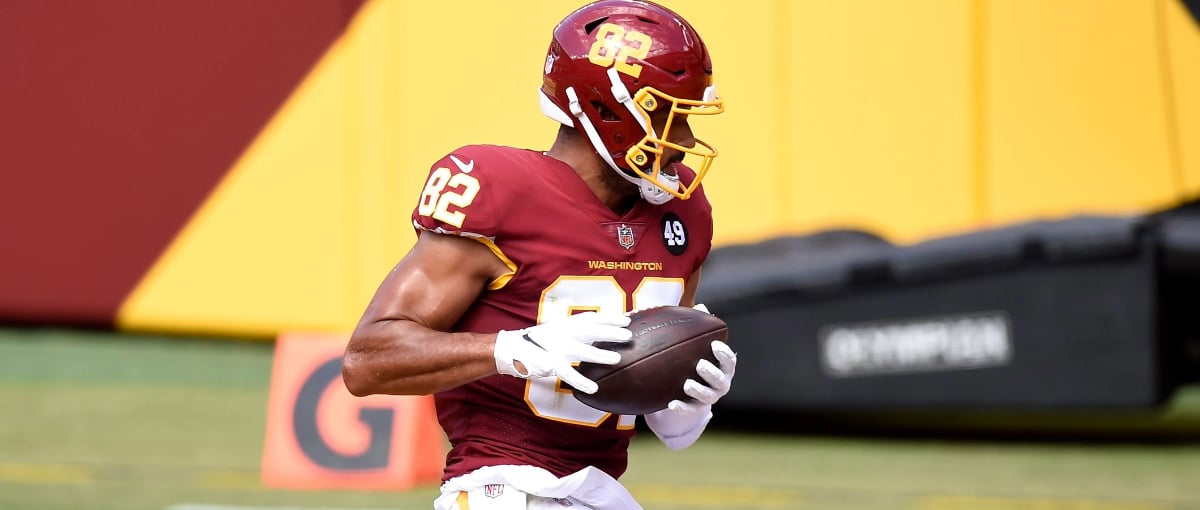 Week 4 of the NFL Season is upon us! We've spent several hours putting together our favorite DFS lineups for this week, and below is our favorite conglomeration. It features a rookie stack, two elite receivers, and several other players that we believe have high ceilings for this week. Let's get into it!
Quarterback: C.J. Stroud ($5,600)
C.J. Stroud is looking the part. The No. 2 overall pick from the 2023 NFL Draft is putting the league on notice, despite the Houston Texans still struggling. Over the past two weeks, Stroud has scored over 45 fantasy points, and has a prime opportunity to put up similar numbers against the Pittsburgh Steelers.
While the Steelers have had a historically great defense, they have allowed big performances from both Jimmy Garoppolo and Brock Purdy this year. We love Stroud's value this week, an opportunity for him to once again showcase his skills during this rookie campaign.
Running Backs: D'Andre Swift ($5,700) & Jerome Ford ($5,400)
Man. D'Andre Swift keeps putting up big numbers, and DraftKings keeps his cost low enough for us to keep him in DFS lineups. Swift has rushed for over 130 yards in two straight weeks, a trend we think will continue against the Washington Commanders.
The Commanders' defense just allowed James Cook to rush for 98 yards, and we believe Swift is significantly more talented. Look for Swift to keep up his dominance this week.  Jerome Ford might not be a great play every week, but we do like him again this week.
Ford has performed well over the past two weeks, putting up over 19 fantasy points in each contest. The Baltimore Ravens' run defense is not what it used to be, and with Ford's usage and prowess thus far, it is the perfect storm for him to have another big game.
Wide Receivers: Davante Adams ($8,000), Puka Nacua ($6,700), & Tank Dell ($4,600)
Davante Adams is the lone bright spot on the Las Vegas Raiders' offense. They can't seem to get anything going, especially in the run game, as Josh Jacobs has struggled mightily. However, their woes do not extend to Adams. He's averaging 26.1 fantasy points per game, including a 45.2-point performance last week. Don't overthink this week, and put Adams in your lineup.
With an elite option like Adams on the roster, we had to get a bit creative with our other two receivers, especially since we spent big at the flex position. Puka Nacua and Tank Dell were the perfect options to round out this team.
Nacua has been Matthew Stafford's top target in Cooper Kupp's absence, an impactful player in his rookie season. He has put up big numbers in weeks past, and with the struggling Indianapolis Colts on the horizon, this was an easy choice for this roster.
The same can be said about Dell. For one, Dell is a great budget option to stack with Stroud, our favorite QB value from the week. Dell has consistently shown that he has what it takes to be an impactful NFL receiver, despite what doubters said of him heading into the league. He is a deep threat for Stroud, and his boom potential is a big reason he made our lineup this week.
Tight End: Logan Thomas ($3,100)
Given the star power in our lineup, we had to take a flyer somewhere. We had to comb through all of the budget options to make everything fit, and Logan Thomas was the best fit. Thomas might not possess a 20-point upside, especially in the Washington Commanders offense.
However, he has consistently scored 8-12 points throughout his career, and if he gets a touchdown this week, that number can easily go up. We're not necessarily expecting Thomas to light the world on fire, but given the uncertainty at the tight-end position, we'll take it.
Flex: Devonta Smith: ($7,500)
This might seem strange, but it appears the Philadelphia Eagles are in a pattern. When one of their top receivers has a big game, they appear to go to the other in the next game.
Well, A.J. Brown had a big game last week, which could be a sign that Devonta Smith is in line for a monster performance. Smith has the potential to score 30+ points in any given week, and the Commanders are a great opponent for him to get that opportunity.
Defense: Tampa Bay Buccaneers ($3,300)
The Buccaneers are facing off against the New Orleans Saints this week. The Saints haven't scored over 20 points in a game this season, as their offense hasn't fully clicked.
We're expecting the Buccaneers to have a big performance this week. They have several opportunistic playmakers who will be hungry to get after Derek Carr, likely forcing an interception or two.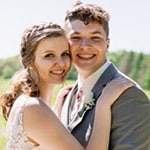 Sports Betting Contributor
Andrew is an up-and-coming sports betting analyst who specializes in Daily Fantasy Sports and player props in all sports. He holds degrees from Winona State University in Spanish and Communications. You can find Andrew on X @AndrewElmquist1