One of the newest names in the sports betting industry is none other than Fliff – the social sportsbook.  There's quite a bit of hype around this new model of sports betting, but is it worth the hype?
From welcome bonuses to betting types, we cover it all in our comprehensive Fliff review.  We've got our hands dirty with the Fliff app and we think you're going to like what we've found.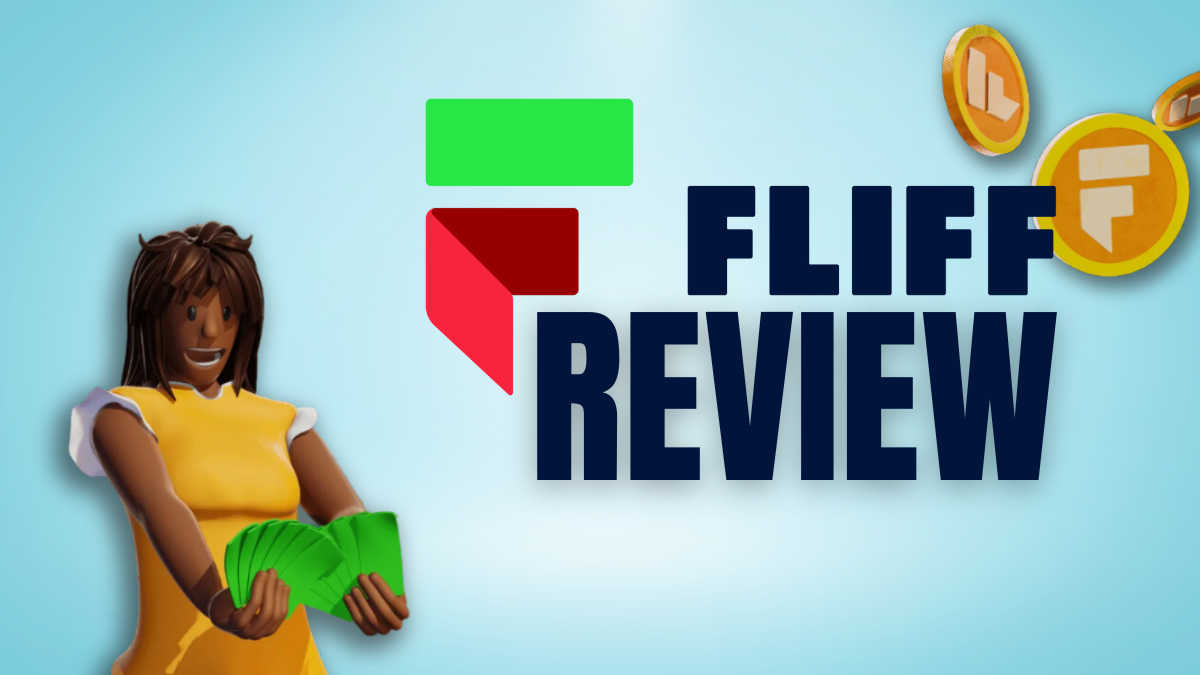 What is Fliff and What Sets it Apart?
Compared to big online sportsbooks you see, Fliff is a game-changer. What sets Fliff apart? It's all in its innovative features that seamlessly blend social interaction with thrilling sports betting. 
Depending on your location, the best part is that Fliff isn't actually real-money gambling like at a sportsbook such as DraftKings or BetMGM. Instead, sports bettors use a virtual currency to place wagers. This means states like Texas and California can participate in the social betting platform. It's essentially a legal sports betting alternative.
However, there's more to Fliff than just that.
At the heart of Fliff is its unique and interactive platform. Imagine chatting with friends, sharing predictions, and comparing strategies while placing bets on your favorite sports events. This makes Fliff more than just a sportsbook; it's a vibrant community where sports enthusiasts can connect, interact, and enjoy the thrill of betting together.
With Fliff, you're privy to real-time odds, quick payouts, and a wide range of betting options. Compared to other sportsbooks, Fliff offers a superior user experience that's tailored to the needs of modern bettors. It's intuitive, it's dynamic, and it's downright exciting – everything you could ever ask for in a social sportsbook. 
What are Fliff Coins and Fliff Cash?
These are where your betting experience is supercharged. Fliff Cash, Fliff Coins, and Fliff XP are what make the Fliff sports betting app so great.
Fliff Cash is your golden ticket to exciting sports bets on their platform, redeemable for cash prizes. Think of it as your personal power pack, ready to be boosted daily and every two hours when your balance dips, or by purchasing Fliff Coins.
Speaking of Fliff Coins, these are the heart of fun-play on Fliff, adding a competitive edge to your sports betting. Your savvy picks using these coins can catapult you to the top of the Fliff Leaderboard, offering not just victory but also bragging rights. These coins, however, can't be converted into Fliff Cash or vice versa.
And let's not forget about Fliff XP. We noticed these are often overlooked for Fliff Coins and Fliff Cash. We get that, but this is where your boost comes from. These Experience Points are your key to unlocking even more rewards. The more you stake, the higher your XP. Completing challenges and inviting friends to join Fliff also add to your XP treasure chest, which can be exchanged for free Fliff Cash.
Fliff Promo Code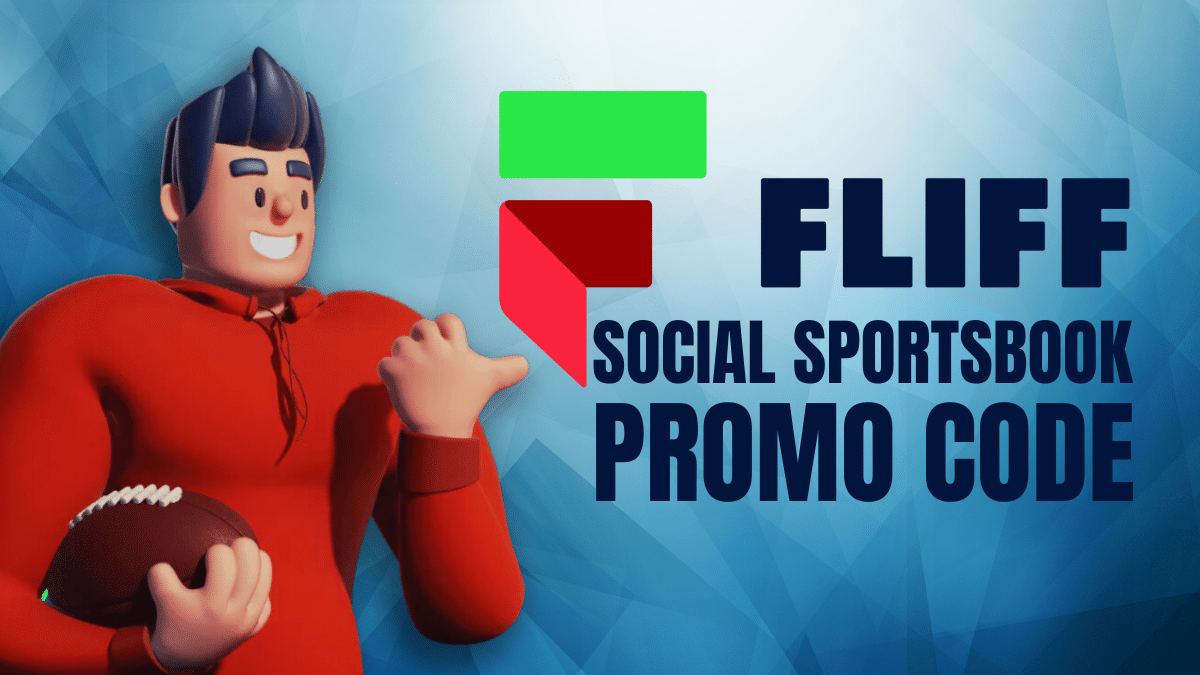 Now that you've got a decent idea of what Fliff is about let's discuss their enticing welcome bonus.
All new users can take advantage of Fliff's generous welcome bonus — 600,000 Fliff Coins +$100 Fliff Cash! This means you hit the ground running when you install the Fliff Sportsbook app. All you have to do is use our Fliff promo code and create a Fliff account.
This is how Fliff can keep up with the big boys in the sports betting industry. By using our exclusive bonus code, you get Fliff Cash and Fliff Coins just for signing up. 
We love welcome bonuses, and this one from Fliff is an absolute must-have for any sports bettor. 
We also noticed that they're constantly giving away prizes and bonuses. Log in to the Fliff betting app at least once a day to see what they have waiting for you.
The Fliff App User Experience is Unmatched
When we installed the Fliff app, we were immediately blown away. The two things that really stood out to us were the design and functionality of their betting platform.
User Interface
As we logged into the Fliff app, we were pleasantly surprised by the intuitive user interface. It's bright, responsive, and easy to use. 
Flipping through the different betting categories was effortless, and navigating between sportsbooks was a breeze with their bottom navigation bar. 
Right at the top was how many Fliff Coins we had in our account and how many picks we had outstanding. This made it extremely intuitive.
Functionality
Another area we think Fliff excels in is its functionality. We could place all kinds of wagers from moneylines to spreads and even prop bets with ease. 
What impressed us was how quickly the lines update, meaning you can take advantage of real-time betting opportunities as soon as they become available. 
However, we did notice that the odds updated quicker than we could place bets when we were live betting. We would attempt to place a bet and get an error stating the odds were not the latest. So we'd update the odds and place the bet. That's a good thing and a bad thing. It was somewhat annoying, but at least we know the lines stay current.
Various Fliff Betting Options
When you place bets at a major sportsbook like FanDuel or Caesars, you expect to have almost every type of bet available.
At Fliff, you'll be glad to know that their selection of betting options is just as extensive. 
Bet Types
What stood out was the sheer variety of bet types—
Straight Bets.

 For those who love the thrill of predicting the winner.

Over/Under Bets.

 Perfect for those who love to guess the total points scored.

Prop Bets.

 For when you want to bet on specific outcomes within a game.

Parlays.

 Ideal for those who want to combine multiple bets for a larger payout.

Teasers.

 A twist on parlays where you can adjust the point spread.

Futures.

 Bet on which team will win a championship before the season starts.
In addition to these bet types, Fliff offers special betting markets like alternative lines, game props, and live betting for those who want to take their sports betting experience up a notch. There are so many options you can easily get lost in all of them.
Sporting Events
On top of Fliff's vast selection of bet types, they also offer a variety of sporting events.
NLF

. Of course, the Fliff app would be incomplete with one of the most popular sports in the US. When the NFL season is in full swing, they have every game and every bet covered.

NBA, MLB, NHL & other leagues

. Fliff is great for more than just football. You can find a wide range of basketball, baseball, hockey games, and more to wager on. 

Soccer, Boxing, MMA, and other Sports

. Last but not least, Fliff also offers soccer events from all around the globe, as well as boxing, MMA, and other sports.
There really are too many to count. We're going to give Fliff some bonus points for having a massive selection of both bet types and sporting events. It's really a great place to place bets if you never want to get bored.
What Users Are Saying About Fliff
While we love getting our hands on the app ourselves, we also recognize that input from other users can be extremely helpful when it comes to finding the best sports betting app.
Fortunately, Fliff has a great reputation with its users. According to their reviews on Apple and Android app stores, most of their customers are thrilled with the experience they have had with this company.
Positive reviews.

 You'll be hard-pressed to find an app more loved by its users. Many rave about the user-friendly interface, praising its brightness and responsiveness. The daily bonuses and prizes are a big hit, with users loving the daily thrill of logging in to see what's waiting for them. The wide variety of betting options and sporting events also gets a thumbs up, allowing users to bet on their favorite sports and explore new ones.

Constructive feedback.

 That said, no app is perfect. Some users mention that the speed at which the odds update can sometimes be too fast, leading to errors when placing bets. But even then, they appreciate that this ensures they're always betting on the latest odds. We've run into this ourselves.

Overall rating.

 With thousands of reviews across the app stores, Fliff boasts an impressive average rating. In the Android App Store, they boast a solid 4.7 stars with over 3,000 reviews. On the Apple App Store, their rating is even better at 4.8 stars with nearly 4,000 reviews. It's clear that most users are satisfied with their experience, enjoying the unique features, the exciting range of bets, and the generous bonuses.
It seems that Fliff is hitting all the right notes with its users. Its intuitive interface, diverse betting options, and engaging promos are delighting sports bettors everywhere. 
Customer Support
You might be inclined to glaze over customer support, but it's an important aspect that shouldn't be overlooked. After all, you want to make sure your questions and issues are addressed as soon as possible.
Unfortunately, this is one area in which we think Fliff could use some improvement. We found their customer support is lacking in options to contact them. They only provide an email address and no phone or live chat options.
We sent a few emails to their support staff, but it took over 24 hours for us to get a response. We understand that this could be due to the sheer number of inquiries they receive, but we hope Fliff adds more customer service options in the future.
On another note, they are active on social media platforms, so that might be a good avenue if you want to reach out.
Fliff Social Sportsbook FAQ
If you've read our reviews for online sportsbooks in the past, then you know we like to cover the basics for our readers.
To ensure everyone starts on the right foot, let's review some of the most frequently asked questions related to Fliff's social sportsbook. 
Is Fliff Legal?
Yes. Fliff is legal in numerous states. They're licensed and regulated in every state they operate in to ensure they comply with all the laws and regulations.
Is Fliff legit?
Of course! Just because they're a social sportsbook doesn't mean they don't have the same level of security as traditional sports betting sites. They operate with the same security protocols to protect customer information and the funds they use for wagering.
Can I purchase Fliff Coins?
While we always recommend maximizing the welcome bonus, you can purchase Fliff Coins if needed. Once you see your low balance, you can purchase additional coins directly in the app.
How can I get free Fliff Coins?
The best way for Fliff users to get free coins is by taking advantage of their daily bonuses and promotions. If you're just starting, use our exclusive promo code to get tons of free Fliff Coins to start. They also offer one-time rewards for completing certain tasks or reaching milestones. The more you play and wager, the more chances you get for free Fliff Coins.
Is there a Fliff Cash bonus?
Yes! With our exclusive promo code, you'll get some bonus Fliff Cash. You can even earn Fliff Cash through their loyalty rewards program.
Summary of our Fliff Review.
It's tough to sum up the Fliff review because this app is so darn good. From its delightfully responsive interface to its generous welcome bonus and engaging loyalty program, there's a lot to love about Fliff.
The wide array of sports betting options and events means you'll never get bored with this app. Plus, the promotions are excellent for new and existing customers alike, giving users the chance to score tons of free coins.
The biggest drawback we see with Fliff is its customer service, which could use some improvements. But really, we don't think many will notice this downside.
But all in all, this social sportsbook has really hit it out of the park, and we can't recommend it enough. We're going to give Fliff a solid 4.8 out of 5.0 stars. Customers seem to love Fliff, and we're going to agree with them on that.
Updated September 1, 2023

| Review | Current Fliff Social Sportsbook Review |
| --- | --- |
| Summary | As one of the newest names in the sports betting industry, Fliff has a steep hill to climb. Many other major online sportsbooks like BetMGM and DraftKings already have a solid foothold in their markets. However, Fliff seems to be doing everything right. We think with their smooth and intuitive app compounded by their innovative social sweepstakes betting style, they're going to continue to gain market share over the years. With that, they've earned every bit of the 4.8 stars we're giving them. |
| Author | Matt Brown |
| Reviewed By | Mike Noblin |
| Rating | 4.8 (out of 5) |