CFB Wednesday: 2 Best Bets for October 25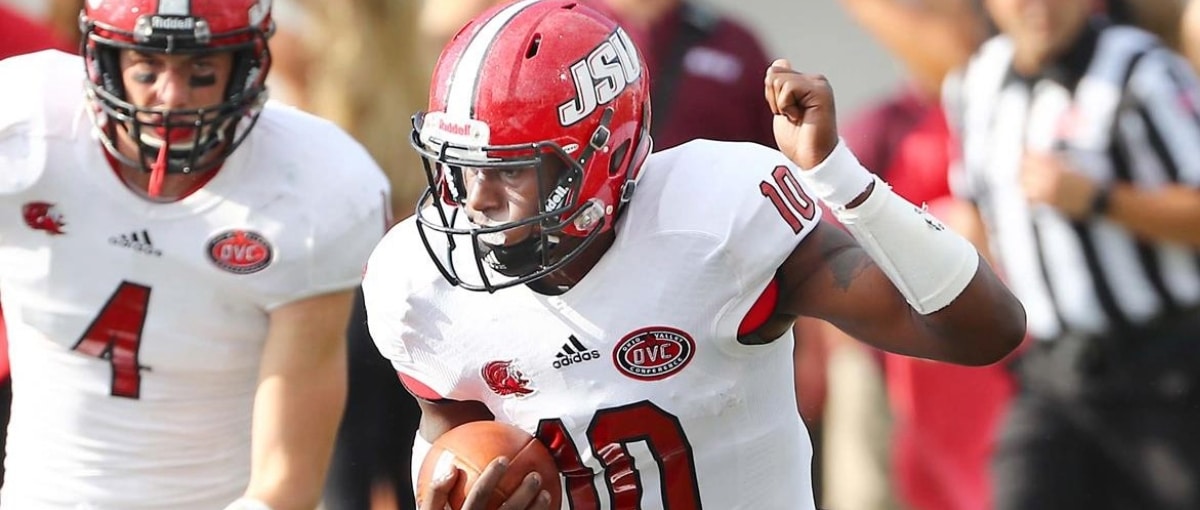 Jacksonville State -7.5 over FIU (FanDuel)
The Gamecocks picked up a 20-17 win last week over Western Kentucky to bring their record to 6-2 and stay in 2nd place in Conference USA. They were down 10-0 after 1 before mounting a comeback with their run game.
Zion Webb and Anwar Lewis combined for 231 yards and 2 touchdowns to lead the way. Conversely, they held the Hilltoppers to just 89 yards on the ground.
Both of those parts of the Cocks have been what has made them successful. They rank 25th in rushing yards per game (211.3) and 43rd in points allowed per game (19.13).
The Panthers snapped a 3-game losing streak last week when they went on the road and defeated the hosting Sam Houston State Bearkats 33-27. Kicker, Chase Gabriel, knocked home a 36-yarder to send the game into OT.
After both scored and made their extra points, the Panthers used 1 25-yard pass to go up 6 in the 2nd OT. After failing on their 2-point conversion, they were able to hold the Bearkats from scoring and picked up the win.
The Cocks will use their superior run game to control this one from the onset. The fact that they are more than a touchdown road favorite tells us just how much respect the oddsmakers are giving this Jax State team. The Panthers are going to be a bit worn out after that double overtime game that snapped their losing streak.
Key Trends:
Jax St is 4-1 ATS in their last 5 games played in October.
Jax St is 3-1-1 ATS in their conference games this season.
FIU is 1-3 ATS in their last 4 home games.
FIU is 1-3 ATS in their last 4 games.
Sam Houston State -3.5 over UTEP (BetMGM)
UTEP is just 2-6 on the season and is coming off a 28-7 loss to New Mexico State which tied their lowest scoring output of the season (38-7 @ Northwestern). They were just 2/12 on 3rd down conversion attempts.
Deion Hankins was able to accumulate 120 yards on the ground, but outside of that, the Miners were unable to really put together anything offensively. Defensively, they were torn up on the ground by the Aggies who went for 253 yards.
Sam Houston State has been just as bad offensively on the season. At 0-7, the Bearkats are averaging just 13.4ppg which is just below UTEP's 16.4. The run game has been exceptionally bad, averaging 74.3 yards per game which ranks them 196th in the country.
In their latest loss, a 33-27 home game against FIU, they did break the 100-yard mark on the ground and 300-yard mark through the air. Unfortunately, they failed to pick up their 1st win of the season as they fell in double OT.
While both the Miners and Bearkats have been struggling to score this season, they have not really held opponents too much defensively. They are both allowing over 25ppg to their opponents and the Bearkats just put up 27 in their last game.
UTEP, on the other hand, has continued to struggle offensively which will ultimately be their demise in this one as the Bearkats finally get their 1st victory of the year.
Key Trends:
UTEP is 1-5 ATS in their last 6 games.
UTEP is 1-3 ATS in their last 4 games on the road.
SHST is 7-3 ATS in their last 10 games.

Sports Betting Contributor
Bill is a high-volume sports bettor who runs his own sports investing business. He has an uncanny ability to find tons of mathematical edges on each day's sports betting card. Bill covers all sports but his bread and butter is UFC, Golf, and College Hoops. Find him on X at @LarrysLocks2