Boom Fantasy Promo Code
Boom Fantasy Promo Code
Boom Fantasy promo codes updated as of May, 2019

Best Boom Fantasy Promo Code for May
Our current Boom Fantasy promo code is attached to an offer that will let you enter your first contest for free. This is a great way to give the BoomFantasy app a try risk free, we think you will find it a pleasant change of pace to classic salary cap games.
Typical Boom Fantasy Promotions:
New Player Promo Code Details
Deposit Bonus
Terms of our Boom Fantasy Promotion
Boom Fantasy Company Overview and Outlook for 2019

Boom Fantasy New Player Promo Code
We work directly with the guys at Boom Fantasy to ensure that we always have the best available offer for our players, listeners, and subscribers. This currently means that anyone that registers using our link and promo code above can get a free entry into one of their NBA, MLB, or NHL contests tonight.
The best part of this promotion? Unlike a classic deposit bonus, there are no hoops to jump through here. Simply register using our promo code, enter your free contest, and keep whatever you win. New players are not only raving about how straight forward this promotion is, but about their experience with the Boom Fantasy app in general.
---
Boom Fantasy Deposit Bonuses
While at the moment we don't have a deposit offer available for BoomFantasy, that certainly doesn't mean that we won't have one in the near future. Daily fantasy and sports betting products tend to get much more aggressive with their marketing the closer we get to the start of football season. If a deposit bonus is make or break for you, then we recommend checking back closer to August and football.
When our promo code is attached to a deposit bonus, this generally has a rollover minimum term attached to it. You can always find the terms of this offer on this page under the promo terms section. While a deposit bonus is always nice, it comes with a certain headache that more and more companies seem eager to move away from.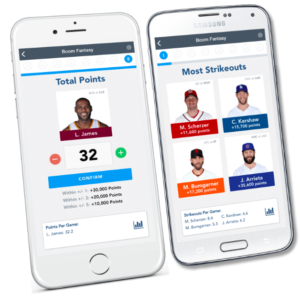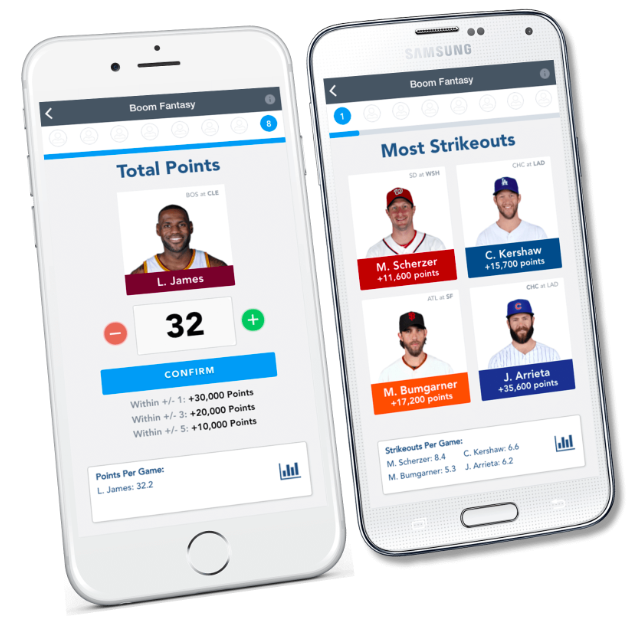 Terms of our Boom Fantasy Promotion
Our Boom Fantasy app promo code for April is attached to a free entry offer. In general new players that receive a free entry in place of a deposit bonus are subject to fewer terms and conditions.
When you receive a free entry for using our promo code, you have zero rollover requirements prior to making your first withdraw. If you win your first night, you can withdraw that cash immediately. The name of the game with Boom Fantasy is register, win, repeat…
While we are not offering a deposit bonus for April, it is still worth noting that new players that receive a deposit bonus (if one is available) will be subject to rolling over those bonus funds a minimum number of times before making a withdraw. These same policies are an industry standard and are in place for both FanDuel promo codes as well as DraftKings promo codes.
---
Boom Fantasy Company Overview and Outlook for 2019
There is no getting around it: despite a very solid product, well executed, easy to use, fun to use… Boom Fantasy's prediction style DFS format remains a niche product. Users are accustomed to salary cap fantasy football, snake draft fantasy football, betting game lines, etc… they are not used to making a series of predictions and stacking those predictions up against other users.
We do believe that there is space for Boom Fantasy in the industry, and clearly we are not alone. Boom did a $2+ million round of funding in 2017, then raised $4+ million in 2018, from some big names in sports, including a MLB team owner and an ESPN executive.
We do not expect to see Boom Fantasy take the industry by storm in 2019, but with a polished product, defined niche, and some money to spend they should remain aggressive and add players throughout this year.