Best Player Prop Bets for Carolina at Chicago
Hello everybody, and welcome to Week 10 of the regular season! This week starts with a primetime matchup between the Carolina Panthers and the Chicago Bears, a game that isn't generally viewed with high regard.
These teams have combined for a record of 3-14 on the season, the kind of statistic that implies this could be an ugly game. Nevertheless, we've put together a few player props from Underdog, hoping to cling to something in an otherwise uninspiring game.
After a win, a loss, and a push in last week's TNF game, let's try to change our fortune and sweep the board in this one!
Cole Kmet OVER .5 Touchdowns (Boosted to 2X!)
We were a bit surprised to see that Underdog boosted Kmet to score a touchdown, but we're certainly glad that they did. Regardless of who the Bears' quarterback has been, Kmet has been a massive part of their offense.
Kmet has caught 16 passes in the last two games, materializing into two touchdowns. Both TD receptions came last week with Tyson Bagent as his quarterback.
The Panthers haven't allowed a touchdown to a tight end in three weeks, which might be a cause for concern for some people. However, they did allow Sam LaPorta to score two touchdowns against them a few weeks ago.
This shows that their defense can have their off days, and with Underdog boosting this to 2X, it's the perfect time to take the risk!
Adam Thielen OVER 74.5 Receiving Yards
Peanut butter and jelly. Oreos and Milk. Adam Thielen and Bryce Young. These are three of the most dynamic duos you can find in today's day and age.
While we might be joking around a bit, the connection between Young and Thielen is no joke. The rookie quarterback has taken a liking to Thielen, proving once again that having a veteran receiver is paramount in the development of young players.
Thielen has four games this season with 75+ yards, and another game that he logged 72. When Young has the time to target a receiver, Thielen is his go-to guy.
This, paired with the fact that the Bears allow receivers to gain 178.7 yards per game this season is the perfect opportunity to take the over on Thielen's receiving line this week. Don't be surprised if he gets closer to 100 yards than 70 in this one.
Miles Sanders OVER 20.5 Rushing Yards
This is a perplexing line. Sanders has rushed for 21+ yards in four of his seven games this season, including two of his last three.
His role seems to be well-defined on this offense and has played well as of late when given the opportunity. Struggling teams put the ball in the hands of veteran playmakers, a trait that Sanders shares with Thielen.
Look for him to cash the over on his rushing total early in this game due to a significant uptick in usage.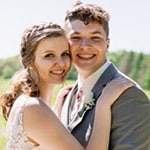 Sports Betting Contributor
Andrew is an up-and-coming sports betting analyst who specializes in Daily Fantasy Sports and player props in all sports. He holds degrees from Winona State University in Spanish and Communications. You can find Andrew on X @AndrewElmquist1