8 Player Prop Bets for NFL Week 1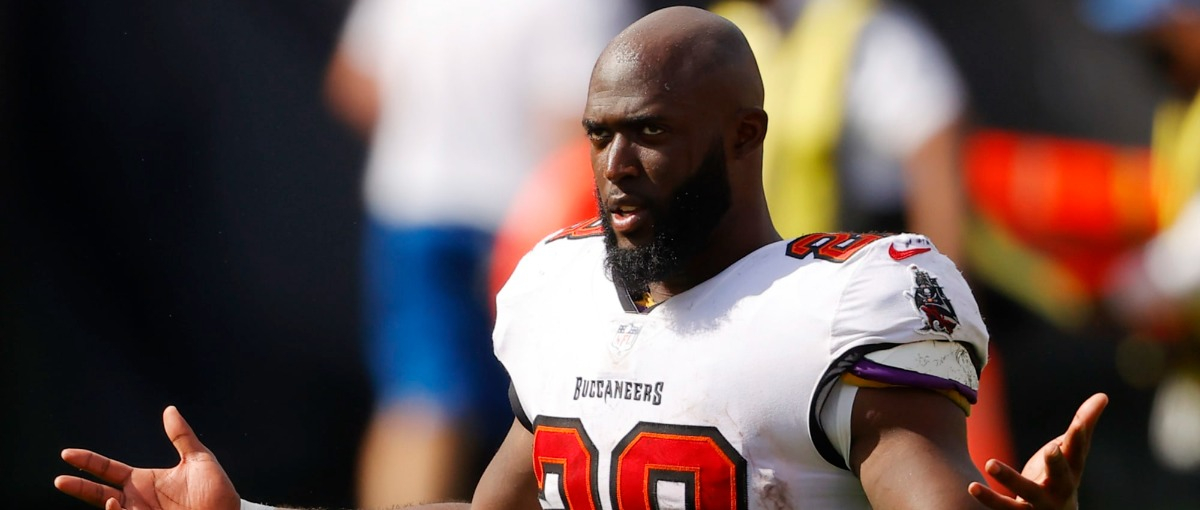 In case you haven't noticed, we are big fans of the NFL player props market. The sportsbooks are usually right on the money with NFL sides and totals, but they'll often hang some bad numbers on player props.
We love the card this week and can't wait for these games! Here are 8 player prop bets for NFL Week 1. Best of luck this week!
Anytime TD Scorers
Leonard Fournette (-104 Caesars)
Gronk was always Brady's go-to guy in the red zone or goal line but he's currently still enjoying retirement, for now. We believe this will give more opportunities for Lenny to reach paydirt more often. If the Bucs are inside the 5-yard line, we think this cashes easy.
Adam Thielen (+185 DraftKings)
Thielen is not the weapon he once was in the passing game. He is, however, still a weapon in the red zone. He finished 2021 with 10 touchdowns, good enough for a tie for 6th in the league. With oddsmakers giving us almost 2 to 1, we have to take the value play here and hope Thielen channels his inner Cris Carter.
Passing Props
Ryan Tannenhill OVER 216.5 Passing Yards (-115 DraftKings)
This play goes hand in hand with our fade of Derrick Henry's rushing yards. We believe Tannehill is going to be forced to throw more than normal here and while it will likely not be pretty, we think he sneaks over the 220 mark late in this game.
Patrick Mahomes OVER 0.5 Interceptions thrown (-115 BetMGM)
Mahomes threw 13 interceptions last season and at least 1 in 10 regular season games and in 2 of 3 postseason games. With the offense changed up a bit this season, it may take Mahomes a bit to get used to the new faces and he is usually good for at least 2 very ill-advised forced throws that could cash this play for us.
Rushing Props
Derrick Henry UNDER 98.5 Rushing Yards (-115 DraftKings)
The Giants are going to load the box as much as they can against Henry. Without AJ Brown, the Titans are going to have a hard time making the Giants pay and thus will continue to see more defenders inching up to stop the run. The other piece is Henry is coming off an injury that cost him a majority of the season and the Titans will want to be a bit cautious with him here in the opener.
Clyde Edwards-Helaire OVER 44.5 Rushing Yards (-115 BetMGM)
The Chiefs are now without their biggest weapon with Tyreek Hill now in Miami. That obviously hampers the passing game. And what is the best way to help the passing game? A consistent rushing attack!
CHE has been hit or miss over the past couple of years but Arizona is not very good against the run. Now that Ronald Jones is out of the picture, we think CEH can get 50+ in this game.
Receiving Props
AJ Dillon OVER 13.5 Receiving Yards (-120 DraftKings)
Aaron Rodgers and the Packers lost their ultimate weapon in Davante Adams now that he's in Vegas. It has left many in Wisconsin wondering who is going to be the new man to fill the void that Adams left.
Now, we are not saying that is going to be Dillon, but we do see value here with dump-offs on 3rd down being a common theme in this one and that is right up Dillon's alley.
Mecole Hardman Longest Reception OVER 16.5 Yards (-125 DraftKings)
The Chiefs are going to need someone to try and take the top off of defenses this season. Hardman surpassed this number as his longest reception in a game 8 times in the regular season and all 3 games in the postseason. He should get a good number of opportunities in this opener and make a statement that he is stepping up to the plate in the void left by Hill.

Sports Betting Contributor
Bill is a high-volume sports bettor who runs his own sports investing business. He has an uncanny ability to find tons of mathematical edges on each day's sports betting card. Bill covers all sports but his bread and butter is UFC, Golf, and College Hoops. Find him on X at @LarrysLocks2