4 FanDuel MLB Props for Wednesday, April 26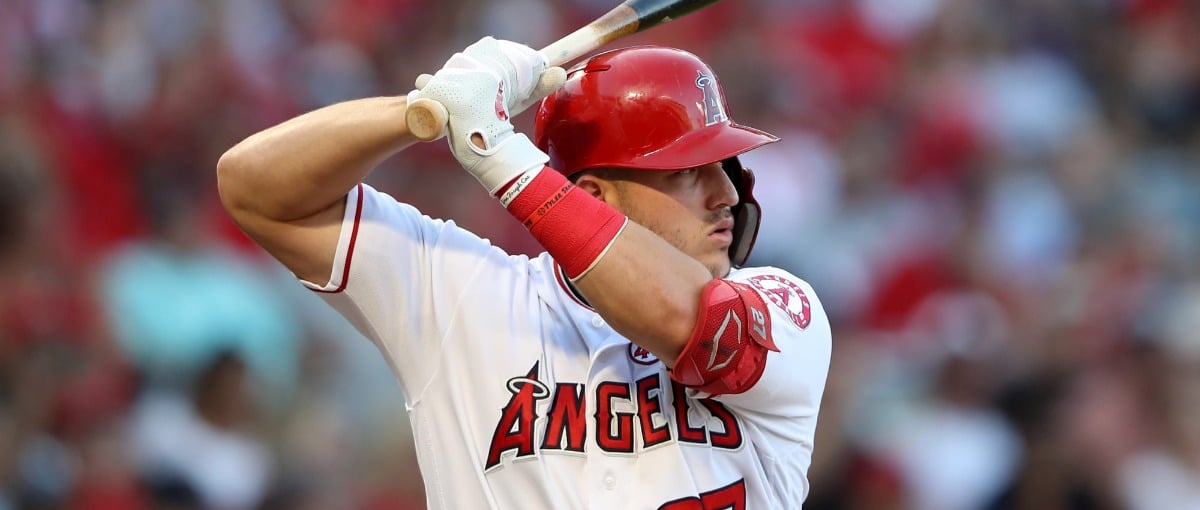 Ready for some daytime MLB action? We got you covered! We hope to continue our solid run in today's loaded baseball slate.
Check out our 4 FanDuel MLB Props for Wednesday, April 26. Let's ride! If you haven't signed up at FanDuel yet, what the heck are you waiting for? They're running a nice promo below!
Over 0.5 Hits Parlays
Paul Goldschmidt & Harold Ramirez (-105)
Goldy is working with a 3-game hit streak and has 8 hits over his last 9 games. He is hitting a decent .287 on the season, which is below his typical average.
Tonight, he is facing Anthony DeSclafani, who he has had success against in the past. He has gone 14-27 for a .519 average. He has poked 5 doubles and 2 homers against DeSclafani.
Ramirez has one of the longest current hit streaks in the league at 10. He has picked up a total of 17 hits during the current 10-game hit streak. On the season, he is carrying a tremendous .371 average.
He is seeing the ball the best he has in his short 5-year career. He gets Hunter Brown tonight, who has allowed 11 hits over his last 11.2 innings of work.
Mike Trout & Brandon Nimmo (+105)
Mike Trout is doing his best Mike Trout impersonation recently. He owns a 7-game hit streak in which he has picked up 13 hits. On the season, he is slugging .605 and averaging .326.
He gets Luis Medina tonight, who will be hurling for the struggling Oakland As. Medina will be making his MLB debut and is getting thrown to the wolves here. We expect Trout to welcome him to the league in typical Trout fashion.
Brandon Nimmo has quietly been hitting the ball better than any other player in the league over the last 2 weeks. In his 51 at-bats over the last 2 weeks, Nimmo has gotten a hit on 23 of those at-bats.
He is hitting an exorbitant .571 over those 14 days. He has yet to finish a season with an average above .300, but at .350 heading into today, this year could be the one where he does.
Strike Out Props
Zac Gallen OVER 6.5 Ks (-120)
Zac Gallen has always been a strong K/9 pitcher over his career. This season has been no different. He has 39 Ks over his 5 starts and has exceeded this total in all but 1 of his starts.
He faces the Royals today, who are averaging almost 9 Ks per game as a team on the road. We believe Gallen has a better chance of reaching double-digit Ks here than falling below the number.
Tyler Wells UNDER 3.5 Ks (+125)
Wells has just 16 Ks over his 23.1 innings pitched this season. He has gone over 3 Ks in just 2 of his starts, which were against the Yankees and Tigers, who are both worse than 15th in the league in Ks per game.
In his other 2 starts, against CWS and Texas, he failed to go over 3 Ks. Both of those teams are in the top 15 in Ks per game.
Today, he gets the BoSox, who are a top 5 team conceding less than 8 Ks per game on the season. We see Wells getting outs and hanging tough but will not find success sitting batters down.

Sports Betting Contributor
Bill is a high-volume sports bettor who runs his own sports investing business. He has an uncanny ability to find tons of mathematical edges on each day's sports betting card. Bill covers all sports but his bread and butter is UFC, Golf, and College Hoops. Find him on X at @LarrysLocks2