2020 College Football National Championship Odds and Best Bets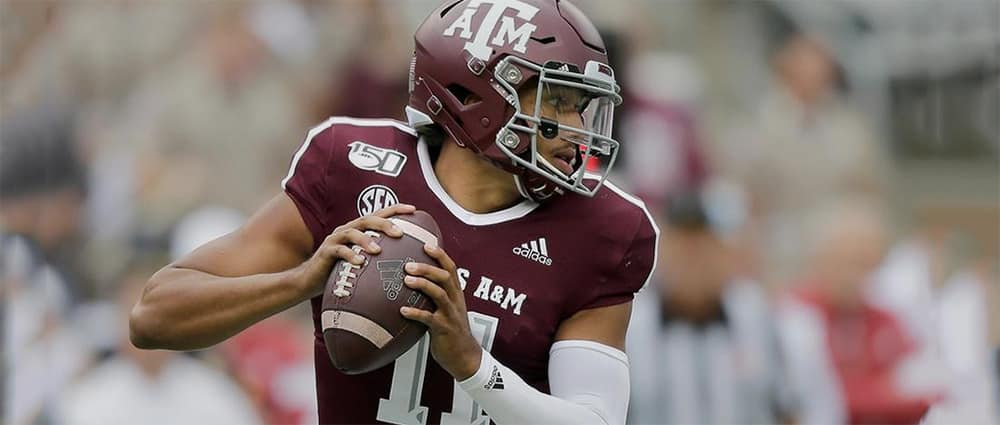 We are roughly four months out from the start of the 2020-2021 college football season, but FanDuel has taken the downtime Coronavirus has created to put out some great CFB futures. These include about 100 games of the year lines to choose from, Heisman Odds, and of course National Championship odds.
We are going to jump into the odds, as well as our picks, but first let us know who your National Champ pick is and what your favorite long-shot bet of 2020 is in our poll.
Current Odds to Win College Football National Championship
Last updated April 8, 2020
| Team | Current Odds |
| --- | --- |
| Clemson | +200 |
| Ohio State | +400 |
| Alabama | +500 |
| Georgia | +1000 |
| Florida | +1600 |
| LSU | +1600 |
| Notre Dame | +2500 |
| Texas | +2500 |
| Oklahoma | +3000 |
| Texas A&M | +3000 |
| USC | +3000 |
| Auburn | +4000 |
| Wisconsin | +4000 |
| Michigan | +5000 |
| Team | Current Odds |
| --- | --- |
| Penn State | +5000 |
| Iowa | +6000 |
| Miami | +6000 |
| Oklahoma State | +6000 |
| Oregon | +6000 |
| Iowa State | +8000 |
| Minnesota | +8000 |
| Missouri | +8000 |
| Nebraska | +8000 |
| North Carolina | +8000 |
| Arizona | +10000 |
| Arizona State | +10000 |
| Florida State | +10000 |
| Mississippi State | +10000 |
| Team | Current Odds |
| --- | --- |
| Stanford | +10000 |
| TCU | +10000 |
| Tennessee | +10000 |
| Utah | +10000 |
| Washington | +10000 |
| Baylor | +15000 |
| Michigan State | +15000 |
| Mississippi | +15000 |
| Boise State | +20000 |
| Duke | +20000 |
| Louisville | +20000 |
| Memphis | +20000 |
| Virginia Tech | +20000 |
| South Carolina | +20000 |
Our Pick to Win the 2020 National Championship
Let's start with our favorite bet from the group of favorites. For the sake of this article, we are talking teams that currently have odds of +1600 or better: Clemson, Ohio State, Alabama, Georgia, Florida, and LSU.
All of these teams lost a ton this offseason: Clemson, Ohio State, and LSU all lost over 50% of their defensive production. Alabama, Georgia, and LSU lost their starting quarterbacks. None of these 6 teams return more than 65% of their production from last season.
Let's start by eliminating three teams right off the jump:
I'm sorry to the two SEC East teams, but even if you get to the title game you aren't winning. The West has won 10 of the last 11 SEC titles by an average margin of 22.6 PPG. I'm not betting against that trend. If you didn't watch the last month of Jamie Newman's 2019 season, rewind the tape. That guy isn't ready to win the SEC.
While we are in the SEC, an LSU repeat simply isn't happening. I could see if either Burrow or Brady were back, but with both Joe's leaving this offseason the offense is going to regress too far in 2020. I love the Scott Linehan hire and think Ja'Marr Chase is the best (non Trevor Lawrence) football player in the country. New QB, new playcaller, defense loses four first round picks, it's just not happening again in 2020.
So, of the favorites listed, we are down to Clemson, Ohio State, and Alabama. Shocker.
Our Pick: Clemson Tigers (+200)
Let me say this, in most cases I would take Alabama and the +500 with three teams this evenly matched. I just can't talk myself into a world that a Steve Sarkisian offense puts up enough points against a Brent Venables defense to beat Trevor Lawrence. Time would collapse and the universe would fold.
The other factor to keep in mind is path to the Playoff. Once again, Clemson has easily the weakest strength of schedule of this group. Outside of playing at Notre Dame, the Tigers supplemented their brutal ACC schedule with Akron and the Citadel.
Compare that with Alabama and Ohio State who will each play no fewer than 6 Preseason Top 25 teams in their 2020 campaigns, and the path to Miami is once again much clearer for Clemson in 2020.
Our Favorite National Championship Bets for 2020-2021 College Football Season
We are talking teams with longer odds now… This is your $10-$30 bet pays out $1,000 group, and we think we have a handful of teams with legitimate paths to the title.
USC (+3000)
This was the easiest bet on the board for us. USC is clearly the class of the Pac 12 and will walk through their conference schedule this year. They finished 2nd in the South and third overall in the Pac 12 last season, but Utah and Oregon both took a massive step backward in terms of personnel this offseason.
USC returns more starters and production than any Power 5 contender in the country. Kedon Slovis (+2500) is a clear Heisman contender, and the trio of St. Brown, Vaughns, and London is clearly one of the strongest receiving corps in the country.
What has us most excited for this team in 2020 is the return of Graham Harrell, who brought this offense from the 78th ranked team in the country (26 PPG) to the 27th ranked (32.5 PPG) in one year. We think they take another step forward this season to around 36 PPG which would have led the Pac 12 last season, and have made them a top 15 offense in the country.
Opening the season with Alabama (played in Arlington) is rough, but a week one neutral site loss is certainly something the Trojans could overcome. The game to keep an eye on is their week 13 matchup with Notre Dame, which could be a win and you're in game for both programs.
Texas A&M (+3000)
It took all of 2 years for Jimbo Fisher to start doing Jimbo things in College Station, and no I am not referring to coaching up the boys. Recruit winners, schedule cupcakes… that's what Jimbo does.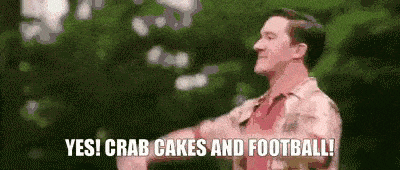 Fisher put together the 6th rated class for 2020, had the 4th rated class in the nation last season, and has already positioned the program to make a run at an SEC title this season.
The Aggies return more starters and production than any title contender outside of USC and Oklahoma State. Senior QB Kellen Mond will play behind an offensive line that returns four starters, including three seniors, and he also returns leading receiver Jhamon Ausbon and tight end Jaylen Wyndermyer.
So the talent is there, the experience is there, and Jimbo has done his part to set up the schedule as well. A&M will open out of conference with Abilene Christian, North Texas, and Colorado. They then face two programs stuck in the early stages of a rebuild in Arkansas and Mississippi State, before rounding out their out of conference schedule with Fresno State.
If the Aggies can find a way to win at Auburn in week 7, the schedule sets up extremely favorably for them to be undefeated in their week 12 matchup with Alabama. A win there would clearly lock up a spot in the SEC title and a legitimate shot at making the NCAA playoff.
It is hard to ask for more than a chance on Conference Championship weekend out of these long-shot bets.
Virginia Tech (+20000)
Va Tech has popped up in several of our preseason college football articles, including QB Hendon Hooker's inclusion as one of our favorite Heisman long shot bets. There are several reasons we are extremely high on the Hogies chances in 2020:
First, they return almost everyone. They do return their entire defense, and outside of a potential shakeup at WR, they return nearly their entire offense. According to ESPN, they return 82% of all production from last year's team, which puts them at third in the country behind just Northwestern and USC.
Second, they have added a ton of talent recently. Fuente put together top 25 classes in both 2018 and 2019, and those guys are ready to contribute in 2020. This is a huge deal, because outside of Clemson back-to-back recruiting classes like these just don't happen in the ACC.
Third, this is year two for Hendon Hooker and year one of him having the job in the offseason. Again we are going to bring up that 36 PPG number, because each of the last four National Champs have averaged at least 36 PPG. The Hogies averaged 22 PPG in games that Hendon missed and over 36 PPG in games he started. In his first year as a starter, Hendon put up a 13/2 TD/INT ratio, while averaging 50 rushing YPG and adding another 5 rushing touchdowns.
The last reason we like Va Tech's chances is their schedule. According to Saturday's Down South, the Hogies will play the third easiest Power 5 schedule in 2020. They play Penn State at home in week 2, and North Carolina on the road in week 6, but that is it. The rest of the schedule is a layup, and they will simply need to avoid a letdown to set up an ACC title showdown with Clemson.
Again, just give us a chance, a team to pull for on Conference Championship weekend with these long-shot bets and we are happy.
Chief Content Officer
Chris Lollis is the founder and senior editor at Hello Rookie. He has over a decade of experience in the sports betting industry and has covered everything from the PASPA repeal to every state launch since. Chris currently contributes guides, reviews, and betting tips at Hello Rookie.