2 College Football Best Bets for Wednesday, October 11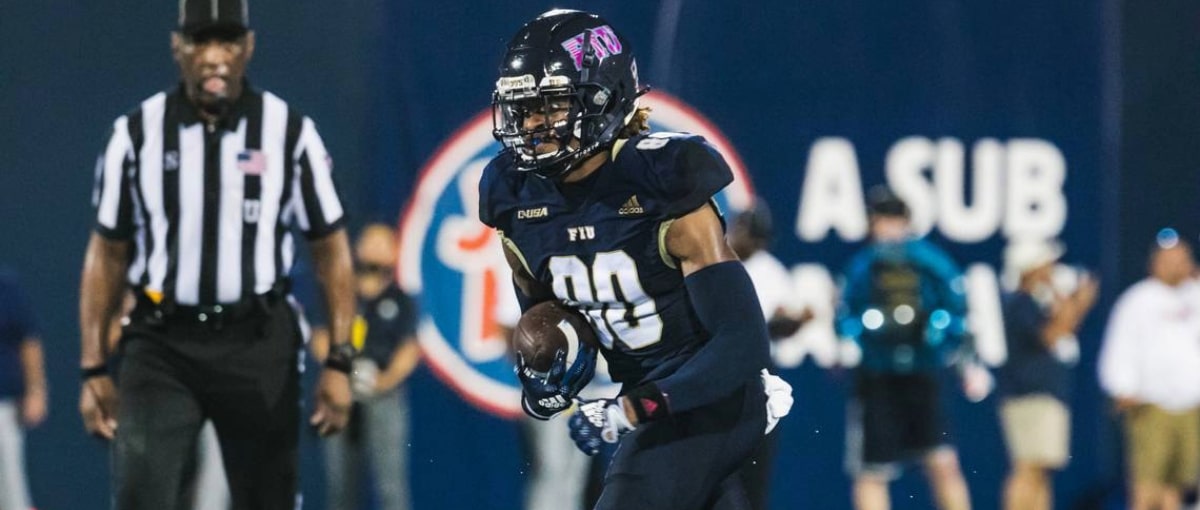 While most of the sports world will be focused on the MLB Playoffs, don't forget about college football. Conference USA blesses us with 2 matchups to spice up our Wednesday night.
Here are the 2 best bets we found after a deep dive into each game on October 11. Good luck with your wagers!
Florida International -1.5 over UTEP (FanDuel)
The Miners are struggling this season and have won just 1 game while losing 5. Their latest loss came at home against Louisiana Tech 24-10. They were held to just 100 yards passing and 3 of 17 on 3rd downs.
The run game has been their one bright spot and even that is ranked over 100th in the country. Four different QBs have seen time under center with Gavin Hardison seeing the majority. Hardison has not thrived as he has thrown 7 interceptions to just 5 touchdowns and has been sacked 14 times.
The Panthers picked up a 3-game win streak after losing their opener to Louisiana Tech but have lost back-to-back games to Liberty and then New Mexico State. The loss to New Mexico State stung as they were tied going into the 4th quarter but were outscored 17-0 in the final frame.
Kris Mitchell, Junior wideout, has been having a solid start to the year. He leads the team in receptions (31), yards (550), and touchdowns (4). He will need to be heavily involved in this matchup as he failed to score in both of their recent losses.
Both squads have not been strong defensively and are each averaging around 30.5ppg allowed to their opponents. While FIU is averaging 22ppg on offense, UTEP has been abysmal averaging under 14ppg. FIU is hungry to get back in the win column while UTEP's season is quickly spiraling.
Key Trends:
UTEP is 1-5 ATS in their last 6 games.
FIU is 4-2 ATS in their last 6 games against an opponent in the West Division.
FIU is 7-1 ATS in their last 8 games played in week 7.
New Mexico St -3.5 over Sam Houston St (BetMGM)
The Bearkats are still searching for their 1st win of the season. At 0-5, they rank dead last in the Conference USA standings. They are being held to an average score of just 10.8ppg while allowing over 24ppg.
The run game has been non-existent as it ranks 257th in the country at just 66.8 yards per game. Noah Smith has been their leading receiver with 30 catches and over 250 yards with just 1 score.
That all said, they were competitive in their latest loss to Liberty. As 21 points underdogs, the Bearkats only lost 21-16 and held Liberty scoreless in the 2nd half.
The 3-3 Aggies have been a bit of a disappointment but are ranking in the middle of the pack in most statistical categories nationally. Diego Pavia has been leading the way for the Aggies both through the air and on the ground. He has thrown for an average of 220ypg with 12 touchdowns and 5 interceptions.
On the ground, he leads the team with 316 yards on 60 carries with 1 more score. He has thrown 3 touchdowns to 3 different receivers on the season; Jonathan Brady, Trent Hudson, and Jordin Parker make up that trio.
While the Bearkats played tough last week on the road, this 2nd straight road game is going to be much tougher for them. In their last 2 home games, the Aggies have outscored their opponents by an average of 27 points. We believe Pavia and company are going to have their way with the Bearkats and add to their losses on the season.
Key Trends:
SHST is 1-24 SU in their last 25 games.
SHST is 0-10 SU in their last 10 games on the road.
NMST is 4-1 ATS in their last 5 games.
NMST is 6-1 ATS in their last 7 games played in October.

Sports Betting Contributor
Bill is a high-volume sports bettor who runs his own sports investing business. He has an uncanny ability to find tons of mathematical edges on each day's sports betting card. Bill covers all sports but his bread and butter is UFC, Golf, and College Hoops. Find him on X at @LarrysLocks2