2 College Football Best Bets for Thursday, November 2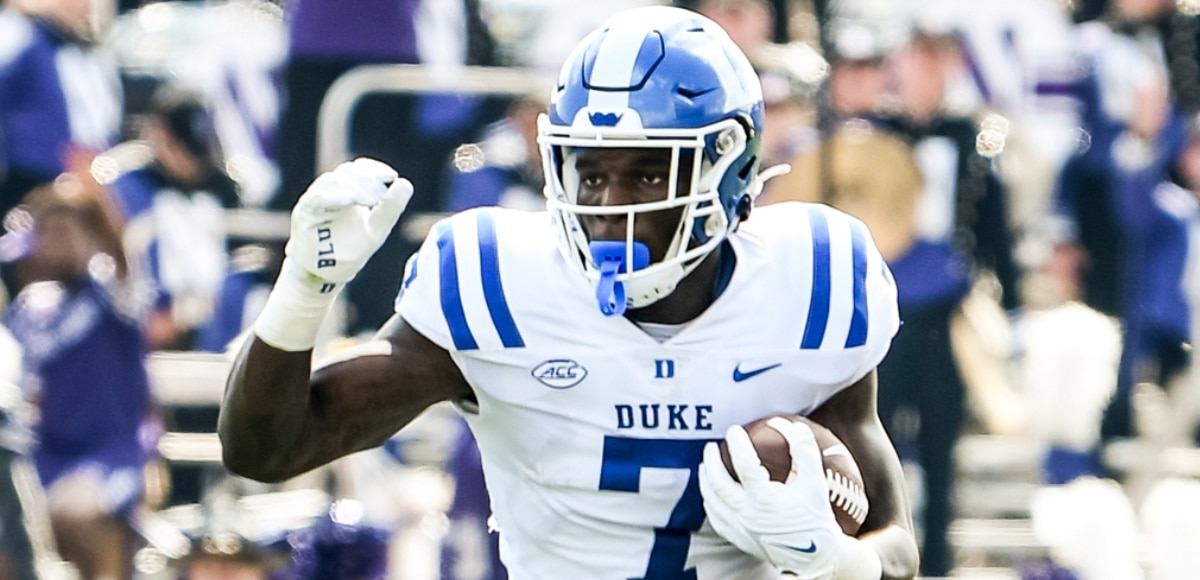 As we say every Thursday, don't sleep on college football. While the NFL is everyone's main focus on Friday Eve, there is plenty of money to be made in the college ranks.
This week, we get a matchup from the Big 12 and an ACC showdown to hold us over until the weekend. Check out our 2 college football best bets below. Good luck, folks!
Best Bet: Texas Tech Red Raiders -3 (FanDuel)
A year removed from a National Championship birth; the TCU Horned Frogs are just 4-4 through 8 games this season. They have lost 3 of their last 4 and the latest was the worst. After trailing 27-3 at the half, things only got worse and they lost 41-3.
They were only able to convert on 2 of 13 third down attempts and allowed over 580 total yards to the Wildcats. Will Howard went 10-16 for 154 yards and 3 touchdowns. They also had 9 ball carries rush for 343 yards. While TCU is 19th in the country, averaging 464 yards per game, they only compiled 300 yards in the KSU loss.
Texas Tech is just 3-5 on the season after losing back-to-back games to KSU and BYU. In the latest loss, 27-14 on the road to BYU, it was turnovers that did them in.
They gave the ball up 5 times and never forced a turnover from BYU. They were 50% on 3rd down and put up close to 400 total yards. If it were not for the turnovers, TT would have walked away with an easy win.
We expect Texas Tech to clean up the turnovers in this game and put a hurting on TCU. Jake Strong was underwhelming against BYU but we believe it will be the run game of the Red Raiders to take things over and put them back in the win column.
Key Trends:
TCU is 3-6 ATS in their last 9 games.
TCU is 1-5 ATS in their last 6 games against an opponent in the Big 12 conference.
TT is 7-2 ATS in their last 9 games played in November.
TT is 5-2 ATS in their last 7 games when playing at home against Texas Christian.
Best Bet: Duke Blue Devils -12 (Unibet)
The 4-4 Wake Forest Deacons have lost 4 of their last 5 with a 41-16 loss against #4 FSU last week. They were held under 100 passing yards and just 3-14 on 3rd down. That made it back-to-back games in which QB, Mitch Griffis, failed to throw for over 100 yards.
They could not keep Jordan Travis in check as he threw for 359 yards and 3 touchdowns. As a team, FSU compiled over 500 total yards and converted on 3rd down 50% of the time. On the season, they are ranked 113th in points allowed per game at 24.5.
Duke is 5-3 and has lost their last 2 games to FSU and Louisville by an average of 20.5 points. Riley Leonard still looked as though he was struggling with his injury and finished with 120 yards on a 40% completion percentage. They allowed the Cardinals to put up over 230 yards on the ground.
The final was 23-0 and Duke only has been allowing 15 ppg. Jordan Waters will need to step up as he finished with just 23 yards last game when he is averaging over 50. The offense will need to be more on point to get a legit.
The Blue Devils are dying to face an inferior team to get back into the win column. Overall, Wake has struggled on the road lately while the Blue Devils have gotten their later wins at home. This one is at Duke and we believe Jordan Waters will get the run game going and help lead the Blue Devils to a sizable victory here.
Key Trends:
WF is 1-5 ATS in their last 6 games on the road.
WF is 3-7 ATS in their last 10 games against an opponent in the Atlantic Coast Conference.
Duke is 7-2 ATS in their last 9 games at home.
Duke is 5-2 ATS in their last 7 games against an opponent in the Atlantic Coast Conference.

Sports Betting Contributor
Bill is a high-volume sports bettor who runs his own sports investing business. He has an uncanny ability to find tons of mathematical edges on each day's sports betting card. Bill covers all sports but his bread and butter is UFC, Golf, and College Hoops. Find him on X at @LarrysLocks2