2 College Football Best Bets for Saturday, October 28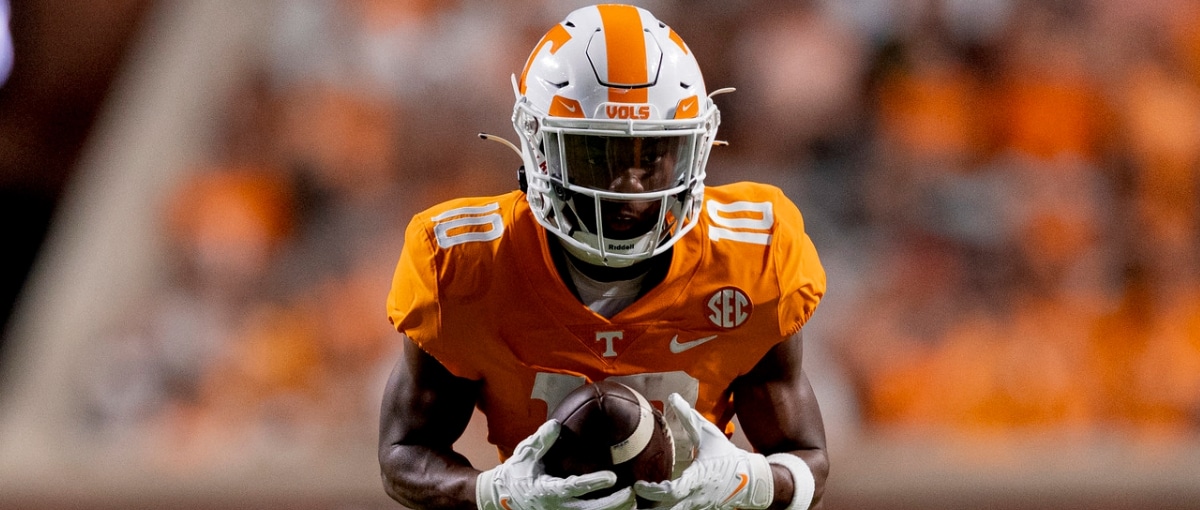 We're in Week 9 of the college football season already! Wow, time indeed flies when you're having fun. Why not add to your fun-meter by playing some CFB primetime games.
We've combed through the card to give you 2 college football best bets for Saturday, October 28. Good luck, folks!
Oregon State -3.5 over Arizona (FanDuel)
The #11 Beavers have posted a 6-1 mark through the 1st 7 games of the season. Their loss to #21 Washington State has been a bit overshadowed by their wins over #10 Utah and more recently, over #18 UCLA.
They held UCLA's Dante Moore to just 42.4% completion percentage and forced 3 interceptions. DJ Uiagalelei struggled with his accuracy as well but still picked up 2 touchdowns through the air.
While DJ has been mediocre, their run game has been strong and ranks 40th in the country with 195 yards per game. That run game has helped lead the Beavers to average over 38ppg which ranks them inside the Top 20 in the country.
Arizona is just 4-3 but is coming off their biggest win of the season. After losing to #7 Washington and #9 USC by a combined total of just 9 points, the Wildcats avoided a 3rd straight loss by defeating #19 Washington on the road 2 weeks ago.
And they did so in epic fashion. Noah Fifita threw for over 340 yards while Jonah Coleman ran for 3 touchdowns, helping lead Arizona to a 44-6 victory. They were on a bye last week and were likely riding high from that enormous win over Wazzu.
Arizona may have gained some confidence after thrashing Wazzu but we believe the Beavers are set to put them in their place. In their win over Wazzu, the Wildcats held them to just 35 yards on the ground. They are not going to be able to do that with these Beavers and will take their 3rd loss in their last 4 games.
Key Trends:
Org St is 9-1 ATS in their last 10 games against an opponent in the Pac-12.
Org St is 12-2 ATS in their last 14 games.
Arizona is 4-14-1 ATS in their last 19 games against Oregon State.
Arizona is 1-6-1 ATS in their last 8 games when playing at home against Oregon State.
Tennessee -3.5 over Kentucky (Caesars)
The Vols lost their Top 25 ranking after losing to #11 Alabama last week on the road. Up 20-7 at the break, The Vols were shut out in the 2nd half and allowed the Tide to score 27. Joe Milton tried all he could from passing to running the ball.
Squirrel White had the best game for the Vols as he grabbed 10 balls for 111 yards and 1 touchdown. However, Bama took over in the 2nd half and won 34-20. While the offense has been averaging 31.6ppg, the defense has been better, averaging just under 20ppg by their opponents.
The Kentucky Wildcats won their 1st 5 games of the season, capping off that win streak with then #22 Florida. They then got smoked 51-13 by #1 Georgia and then lost a hangover game against Missouri 38-21. They led the Tigers 14-0 after the 1st but trailed at the half 17-14.
After heading into the final frame with a 1-point lead, they got shut out in the 4th 18-0. The defense continues to struggle and is allowing almost 24ppg which is bad enough for 107th in the country.
We believe Tennessee can bounce back after the Bama lost last week. Kentucky is filled with pressure as they are in line to go on their 1st losing streak of the season. The Vols' ability to control the game on the ground and the fact that their defense can keep teams under 20 points are the reasons we are backing the Vols here.
Key Trends:
Tenn is 14-6 ATS in their last 20 games.
Tenn is 12-4 ATS in their last 16 games when playing as the favorite.
Kentucky is 7-20 ATS in their last 27 games against Tennessee.
Kentucky is 1-7 ATS in their last 8 games when playing at home against Tennessee.

Sports Betting Contributor
Bill is a high-volume sports bettor who runs his own sports investing business. He has an uncanny ability to find tons of mathematical edges on each day's sports betting card. Bill covers all sports but his bread and butter is UFC, Golf, and College Hoops. Find him on X at @LarrysLocks2