2 Best Bets for Saturday Slate of NFL Week 18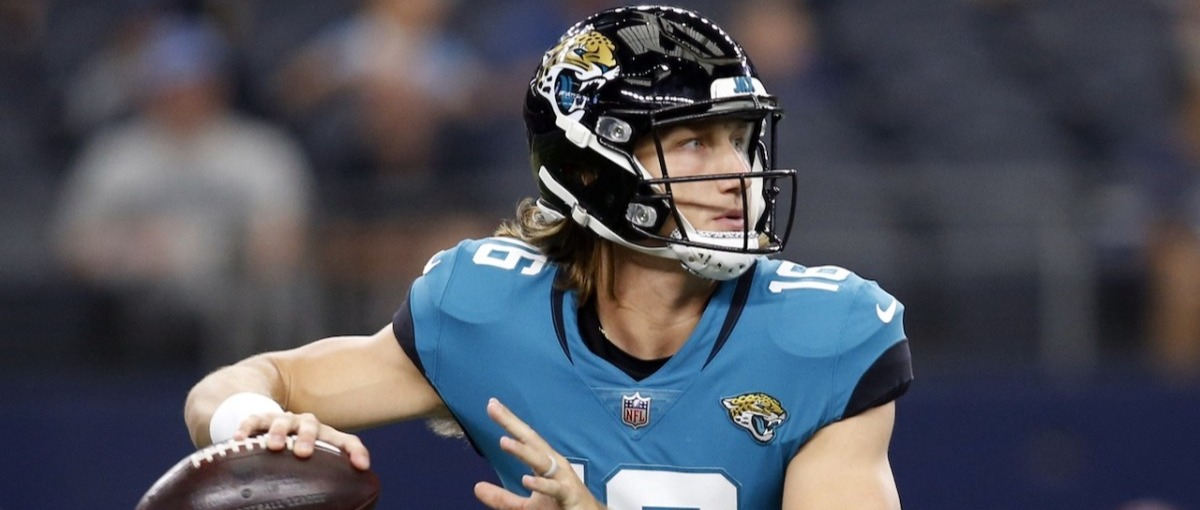 It may be the final week of the NFL regular season, but fans are rejoicing that there are games on both Saturday and Sunday. On Saturday, January 7th, we have Kansas City at Las Vegas and Tennessee at Jacksonville to enjoy!
Ready to make some money in the NFL on Saturday? Check out our 2 best bets for the Saturday slate of NFL Week 18 right here. Best of luck with your action!
Kansas City Chiefs at Las Vegas Raiders
The 13-3 Chiefs are just 1 win and a Bills loss away from clinching home-field advantage for the entirety of the AFC playoffs. They have won 4 in a row and the latest being at home against a stingy Broncos team.
Trailing 17-13 heading into the 4th quarter, the Chiefs scored back-to-back touchdowns to take a 27-17 lead with just minutes remaining. Russell Wilson ran one in to cut the lead to 3, but after getting the ball back, the Broncos were unable to force another punt and took the 27-24 loss.
Jerick McKinnon continued to be the found gem that he has been over the last several weeks. He caught 5 balls for just over 50 yards and 2 scores. The Chiefs held the Broncos to just 3 of 12 on 3rd down in the win.
The Raiders have been a disappointment all season, and at 6-10, they have been eliminated from the playoffs and have since benched Derek Carr for Jarrett Stidham.
The change gave the Raiders a spark as they took the 49ers into overtime last week. Stidham threw for 365 yards and 3 touchdowns. He did toss 2 interceptions but looked to keep Davante Adams happy, hitting him 7 times for 150 yards and 2 of his 3 touchdowns.
Best Bet: Raiders +9.5
Best Available Odds: -110 at Caesars
While the Chiefs still have a lot to play for, they just simply need to win the game. Stidham looked strong and is playing for a job next season and is facing a Chiefs defense that can be susceptible to the opposing passing game.
This Chiefs team has struggled all season to cover the number on the road, and Vegas has been the opposite at home. We believe the Chiefs win this one but not by more than our number here.
Key Trends:
KC is 1-7-1 ATS in their last 9 games overall.
KC is 0-4 ATS in their last 4 road games.
Vegas is 6-0 ATS vs. a team with a winning record.
Vegas is 5-1 ATS in their last 6 home games.
Tennessee Titans at Jacksonville Jaguars
The 7-9 Titans have a chance to clinch the division and a playoff birth this week. That is a crazy thought seeing as they have lost 6 straight games and started Josh Dobbs last week, who they brought up just days prior.
That said, they did play the Cowboys tough through 3 quarters last week before Dallas pulled away 27-13 in the 4th. Derrick Henry sat last game as he was hobbled by a hip injury but is probable this week. Dobbs will once again be the starter and will need to have a stronger performance here in his 2nd start.
Jacksonville has won 4 straight and gotten back to .500 at 8-8 with a chance to win the division this Saturday. Their 31-3 win on the road in Houston last week was expected but also impressive.
Three different running backs scored touchdowns, while Travis Etienne led the way with 108 yards on the ground. They held the Texans to just under 85 yards on the ground.
Best Bet: Jaguars -6
Best Available Odds: -110 at PointsBet
Tennessee has trended in the wrong direction down the stretch this season, and the Jaguars have done the exact opposite. We feel obligated to back the team that is coming on strong with light at the end of the tunnel to win the division.
They already defeated this Titans team 36-22 on the road back in early December, and while we don't think it will be that much of a difference in final scores, it will be enough to cover the number here.
Key Trends:
Tenn is 0-4-2 ATS in their last 6 games overall.
Tenn is 0-3-1 ATS in their last 4 vs. AFC.
Jacksonville is 4-0 ATS in their last 4 games overall.
Jacksonville is 5-0-1 ATS in their last 6 vs. AFC.

Sports Betting Contributor
Bill is a high-volume sports bettor who runs his own sports investing business. He has an uncanny ability to find tons of mathematical edges on each day's sports betting card. Bill covers all sports but his bread and butter is UFC, Golf, and College Hoops. Find him on X at @LarrysLocks2