If you haven't opened the DraftKings app since last football season, get ready for some changes. There are now daily snake drafts, there is a million-dollar best ball contest, and the Millionaire Maker is now the Fantasy Football Millionaire…
We choose not to honor the name change. This article will remain the Millionaire Maker lineup strategy throughout the 2021 NFL season. Here is a look at how we are leaning for week one after an early pre-preseason glance at week 1 pricing.
We will update this article throughout the preseason, so be sure to subscribe to receive our final picks direct to your inbox.

Cash In On Your Fantasy Knowledge With PrizePicks!
Whether you are looking for a new way to cash in on your fantasy knowledge, or live in a state without legal betting and want to try your luck betting player props, PrizePicks is the app for you. Compete against only the house in player-prop style fantasy contests to win as much as 10x your entry. Simply answer single-stat or fantasy score over/under questions for the players of your choosing… the more you get correct the higher the payout. Register using the promo code ROOKIE to receive up to a $100 deposit bonus for week 1 of the college football season!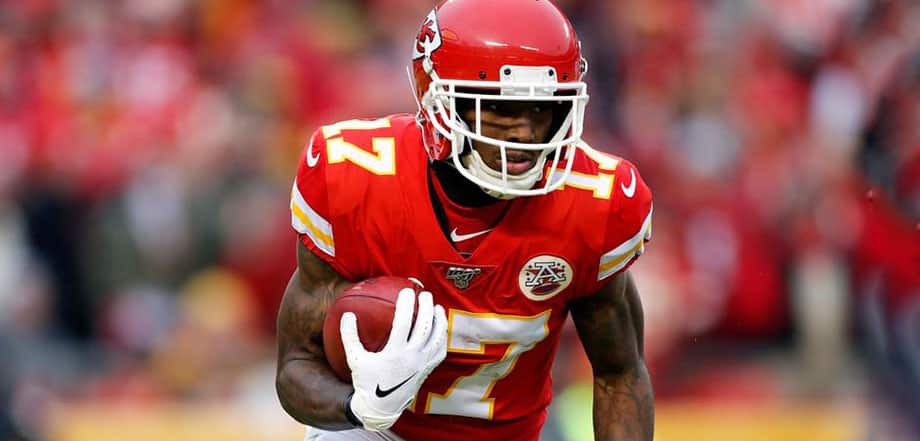 Jalen Hurts (PHI) at Falcons
Clearly rolling with Hurts here is a matchup play, the Falcons have real issues on defense, but it is not one without risk. His sample size was extremely small in 2020, starting only four games, and his production was completely dependent on his rushing production.
While we can't be certain of just how much Nick Sirianni will let Hurts run, he has stated the offense will feature RPO's and play to Hurts' strengths. From a fantasy perspective, it is crucial Hurts is allowed to run this season as nearly half of his fantasy production came on the ground last season.
Given the matchup (the Falcons have essentially no talent in the secondary and struggled to generate a consistent pass rush in 2020) Hurts is worth a look in GPP contests in week one. His floor is lower than the majority of quarterbacks priced at $6,400 or higher, but his ceiling is off the charts.
Hurts scored 41 points in week 15, with over 400 yards, four touchdowns, and zero turnovers. What we were more impressed with was his ability to score when he didn't have his A-game. In week 16, Hurts scored 25 points with only 9 rushing attempts, 0 rushing touchdowns, and 3 turnovers.
Derrick Henry (TEN) vs Cardinals
Running against loaded boxes and behind a banged-up offensive line, Derrick Henry managed to reach 3x value for his week 1 salary only six times and 4x value four times. While that sounds rough, it is double the number of times Dalvin Cook, Jonathan Taylor, and Tyreek Hill reached 4x value. If you are going to spend upon a player in week one, we think Henry is your guy.
The Titans did a number of things to help Henry out this offseason. First, they beefed up an offensive line that needed help. Getting Taylor Lewan back is huge, drafting Dillon Radunz out of ND State adds depth at both guard and tackle, while signing Kendall Lamm to compete Ty Sambrailo at right tackle minimizes the loss of Dennis Kelly.
Perhaps the biggest impact will come from adding Julio Jones on the outside. While AJ Brown has established himself as the #1 and a top 10 WR in the NFL, Julio Jones is a guy that demands double teams. Even in a down season, Jones averaged 90.25 yards per game which would have put him at 2nd in the NFL had he played a full season.
While the matchup doesn't jump off the page, if you did deeper Arizona is in real trouble here. The Cardinals surrendered the league's 7th worst yards-per-carry last season despite only giving up 10 runs of 20+ yards and 0 runs of 40+. If you take away big plays, they were giving up the most production on a down-by-down basis.
Combine that with the fact that time of possession remains an issue (25th in NFL in 2020) and 30 carries for 150 yards and 2 touchdowns appears to be a realistic stat line for Henry in week one.
According to FanDuel SportsBook, this game has the second-highest week one total, with the Titans having the second-highest implied team total (27.5). It's going to take a big game from Henry if the Titans are going to get to 27.5 points.
Alvin Kamara (NO) vs Packers
Given the fact that the Saints will be breaking in a new QB against a team that played in the NFC Championship game last season, we don't think Kamara's ownership will be off the charts for week one.
That being said, he has arguably the highest ceiling amongst all running backs in this slate and shredded the Packers for 48 fantasy points in week 2 of last season.
Kamara is going to be the Saints' offense this season. It's why they gave him a 5 year 75 million contract, making him the second-highest-paid RB in the league. We absolutely believe he could hit 1,000/1,000 this season and think he will be the focal point of not only the rushing attack but also the passing attack for as long as Michael Thomas is out.
It is important to point out that Green Bay was the fourth most RB-friendly matchup last season, not because of their run defense, but because they could not stop pass-catching backs. On the year they allowed 90/764/5 to opposing running backs to go along with 1,500 rushing yards and 14 touchdowns.
Raheem Mostert (SF) at Lions
We have been all over Mostert all offseason and week one is going to prove out why. Not only is this a dream matchup to start the season, but Mostert should be healthy… at least for a week.
While most experts expect Sermon to take over the job at some point this season, we are here to tell you it will undoubtedly take a Mostert injury for that to happen. Shannahan's entire scheme is based on outside stretch runs… speed outside stretch run, speed outside stretch run, play-action off of it to the opposite side of the field.
This works because Mostert is, arguably, the fastest running back in the league. Sermon is nowhere near that discussion. At his fastest, he's a 4.6 guy. His role will be to take the carries that put Mostert at the most risk for injury. Short yardage, goal line, etc…
The Lions run defense was actually less than terrible last season (4.4 YPC) and really did not give up a ton of big plays, but that really is irrelevant here. Shannahan finds a way to create big plays, particularly when Mostert is on the field. We are guaranteeing a 40+ yard touchdown and 4x value for Mostert in week one.
Mecole Hardman (KC) vs Browns
So, we paid up for not one, but two running backs over $8,600… not possible if you aren't going uber cheap at WR. With Hardman as our WR1, it is safe to say we are going uber cheap.
It should come as no surprise that the Chiefs have the highest team total for week 1. It should also come as no surprise that Mahomes, Hill, and Kelce are all overpriced and will, of course, be over-owned.
Hill reached 4x value just twice last season and, while his floor was ridiculously high, Kelce failed to reach 4x value even once.
So, if we want shares of this KC passing attack where do we turn? In tournament contests, we think Mecole Hardman is a must-target guy. Given his speed, big-play ability, and improved role in this offense, few players have the value upside of Hardman this season.
At $4,800, Hardman reached value only once last season, but we expect both his snap count and targets to jump by at least 25%. If you take out week 17 (Mahomes, Hill, Watkins, Kelce all out), Hardman's snap count was under 40%… with Watkins gone (~80% snap count) that number could, conceivably, jump to ~80%.
More opportunities in this offense will result in more production. Let's hope that starts immediately in a tough week one matchup with the Browns.
Keke Coutee (HOU) vs Jaguars
Clearly this pick is subject to change, but if Coutee holds onto the slot role in Houston, he holds a ton of fantasy upside. Tyrod Taylor isn't going to throw deep, Tim Kelly loves throwing to the slot, and Coutee closed out last season on a tear.
From week 13 on (5 weeks), Coutee caught 27 of 31 targets for 352 yards and 2 touchdowns. While his 15.4 FPPG average over that stretch is nice (just under 4x value for week 1), we think he could be even busier in 2021.
Houston is going to be trailing big every week, Randall Cobb is gone, the downfield passing game is essentially dead without Watson, and the run game doesn't have a prayer with a patchwork offensive line and no deep passing game. All of those factors, as bad as they are for Texans fans, play into Coutee's fantasy favor.
Jalen Reagor (PHI) at Falcons
We have been buying shares of Reagor low all offseason and, while the first week of camp was shaky, to say the least, we are ready to cash in right away here in week one.
Reagor came into camp out shape and struggled with Siriani's system. While the fantasy world made predictions he wouldn't make the roster, he quietly turned it around and has been arguably their best player in camp over the past week.
The addition of another first-round pick in Devonta Smith not only shifts the pressure off of Reagor but allows him to operate out of the slot more frequently. With legit 4.3 speed and great ball skills, Reagor could shock everyone this season and capitalize on the skillset that made him a first-round pick just one year ago.
Dallas Goedert (PHI) at Falcons
This one is a no-brainer and I think he will not only reach value here but finish week one at TE1. Not only is Goedert a ridiculously talented tight end, but this matchup is nuts. We have no clue what the Falcons are doing at safety right now, but it is going to fail miserably.
Granted, the safety issue was bad for Atlanta last season, but it is going to be a trainwreck this year. They essentially said, our safeties are awful, but what free agents are worse? Erik Harris and Duron Harmon, come on down.
Not only is Goedert going to see an increase in targets with the team essentially moving on from Ertz as their TE1, but Sirianni is a play-caller that knows how to feature the position as well as anyone in the NFL. He took Trey Burton, Mo Alie-Cox, and Jack Doyle and somehow got 80+ receptions, 900+ yards, and 10 touchdowns out of the group last season. Give him a guy like Goedert and I think we see huge production in 2021.