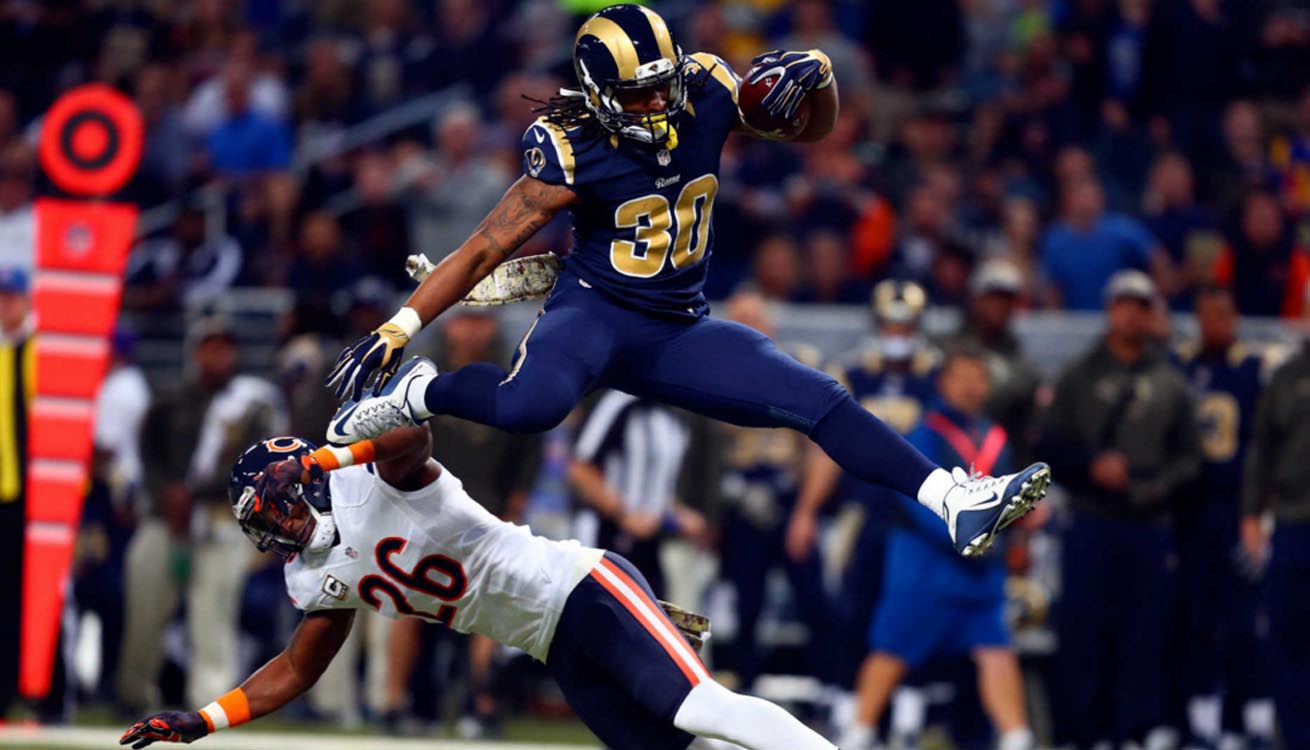 DFS Fantasy Football Strategy Overview
DFS Fantasy Football Strategy Overview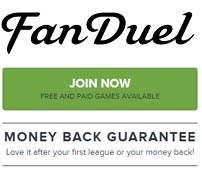 When it comes to winning DFS Fantasy Football routinely (let's face it, anyone can get lucky every once in awhile), it's about money/risk management combined with the ability to consistently choose great lineups. Our strategies are meant for the average fantasy football player to win routinely with low risk throughout the entire season, with of course the potential to win big dependent on the user's risk appetite. Unless you're in the unique position to blow money on extremely low probability contests and odds, we strongly recommend coming to grips with whatever your budget is and rather conservatively entering contests. This will ensure that you indeed actually enjoy and frankly love the entire fantasy football season, rather than 'getting in over your head' with the potential of trying to 'chase the game' to win money back that you probably should have never risked in the first place. Make no 'buts' about it, DFS Fantasy Football can and will be the most exciting digital manager position you've ever held or ever will hold. It's just exceedingly pertinent that you understand the importance of still considering the Fantasy Football Season as a whole because it's very easy to get caught up into a single week, essentially over extending yourself and risking more than you should. With all that being said (over and over) let's dive into the nuts and bolts of winning DFS Fantasy Football routinely.
Understanding DFS Fantasy Football Cash/Risk Management:
We are all different, we all have different amounts of risk appetites and cash allocated to fantasy football. However, probably the first place to start is determining the exact amount of money that your willing to put towards fantasy football for the whole season. Most of us are used to shelling out a very modest amount such as $20, $50 or $100. Some of us who are more affluent than others are comfortable going into a fantasy football season with $500, $1,000 or even more. Again, in years past, we'd usually pay that entire amount up front that would then go into a prize pool, in-turn divided at the end of the season. Now, wrap your head around the idea that DFS fantasy football will be conducted on a daily or semi-weekly basis. Does this mean that you should risk that same amount (the amount that you were willing to put on the line for an entire season), in one single day or week of DFS fantasy football? The answer to this question is a resounding, no. You need to essentially take on the responsibility of not only managing your lineup, but also your cash. There are 256 NFL games played out over a 17 week schedule every season. Therefore, you'll need to breakdown your weekly cash allocation (or at least roughly have a handle on your daily/weekly DFS fantasy football budget) accordingly. Some of us are comfortable allocating tens of dollars, some of us hundreds of dollars and some even thousands of dollars each week, understand exactly which bracket you fall into and stick to it. Heck, if you put together great lineups every week, you might even jump a bracket based on winnings alone.
It should also be mentioned that the current best value concerning the least amount you should bankroll your DFS fantasy football season is $200. This is the case because Fanduel and Draftkings each offer deposit bonus's which essentially turn your $200 bankroll into $400. Just be sure to use our Fanduel Promo Code & or Draftkings Promo Code when signing up to ensure you get the highest current signing bonus.
Understanding Diversity in DFS Fantasy Football Contests:
There are an absurd amount of available contests or 'games' available on Fanduel & Draftkings for every different type of budget or risk appetite. There are 'slates' available in a plethora of variations. For example, you can choose to enter a contest that's solely for Thursday Night Football, All Day Sunday Football, Monday Night Football, variations of each or 'our favorite' the complete Thursday through Monday slates. After generally choosing which slates you'd like to try, you'll be able to choose from a range of contest categories. Contest categories range from 50/50s (where half of the people who enter win at least their money back) and Tournaments (where the winnings are divided into a ton of different tiers, meaning you could still make huge winnings if just finishing in top top few hundred out of thousands of participants) to even Head to Head (one on one) and Custom (choose among a ton of settings to play with friends) contests to name just a few. One of the best strategies to develop in DFS Fantasy Football is to diversify the contests that you play in. For example, you can have great odds on lower wager contests to ensure making at least your money back while throwing in a couple higher risk but higher reward contests as well, to give yourself at least the opportunity to win big should you have a great lineup for that particular week.
Choosing Winning DFS Fantasy Football Lineups Routinely:
Now for the other half or three quarters of the equation, picking winning DFS fantasy football lineups routinely. As they say, 'this is where the magic happens' or reality, countless hours of viewing statistics and putting all of those hard fought couch hours of watching football to work. While a lot of people just 'shoot from the hip' when choosing their lineups, it's our intention to bring a bit of discipline, probability, intention and ultimately strategy into choosing winning lineups routinely. The keyword is of course routinely, also meaning successfully over time and approaches that can be relied upon week in and week out for continued fantasy football success. This is of course opposed to 'winging it' and or relying on shear luck. We don't know about each of you, but when it comes to basically anything sports related, especially fantasy football, we like to win and win often, thus our development of actual lineup strategies.
All DFS Fantasy Football Freaks Lineup & Contest Strategies
While we put a ridiculous amount of thought into every lineup we enter into cash contests, we've seen great results when essentially using each lineup strategy on a weekly basis. Furthermore, it should be known (especially to DFS newbies) that devoting strategy towards which contests you enter has the possibility of increasing your winnings as well. In no particular order, we'd like to introduce our four routinely used Winning DFS Fantasy Football Lineup Strategies that we use every single week to produce winning rosters and winning DFS accounts.