Best Bets for NFL Week 7 Games
Best Bets for NFL Week 7 Games
Our favorite spreads, totals, and prop bets for NFL Week 7.
Week 6 came and went without any huge surprises. Road teams and underdogs continue to cover at levels we have not seen in over 5 seasons. Road teams are covering at a 12% higher clip than last season and 15% higher than the 2017 season. The league as a whole feels wide open. The NFL North and West are really good, and the other 4 conferences almost feel like 1 or 2 team races already.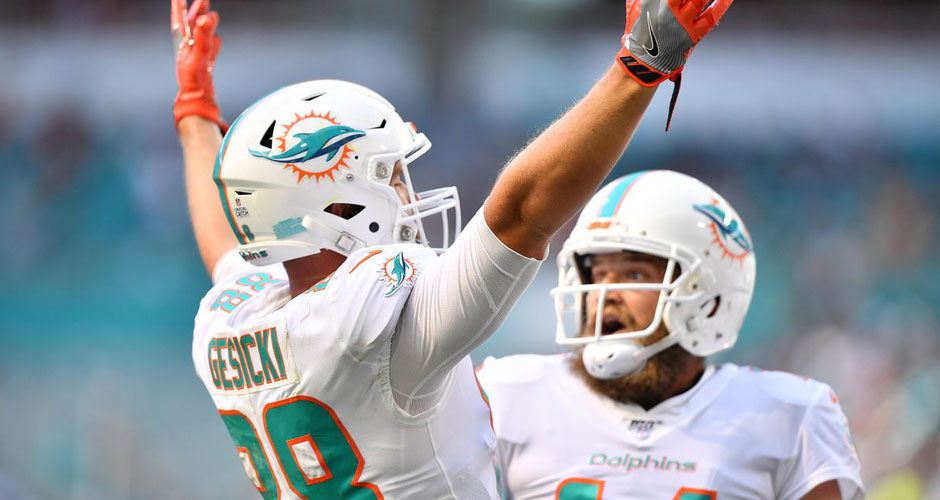 Bet the House! – Our Favorite Week 7 Bet
Los Angeles Rams (-4) at Atlanta Falcons
To me, this is a get-right, smash spot for the Rams. Atlanta is now 1-5, banged up, with a litany of issues on both sides of the ball. The offensive line is a disaster. They are getting only 3.8 YPC, including only 3.6 out of Devonta Freeman. They have also given up 14 sacks and Ryan has constantly been under siege this season.
The other side of the ball is where things really fall apart for Atlanta. They have major injury issues, with Tak McKinley banged up, Des Trufant was out last week and struggling when healthy, and Keanu Neal is out for the year. They can't cover on the back end, which when combined with an NFL-low 5 sacks, is an absolute recipe for disaster. Opponents are averaging over 270 passing YPG with a 15/2 TD/INT ratio. The Rams win by two touchdowns in this one.
Fancy a Parlay? – The Runner Up.
Miami Dolphins at Buffalo Bills UNDER 40 Points
Our second favorite bet for this week is the under in the Dolphins/Bills game. There is no way the Dolphins are going to get to 10 points in this one. So as long as the Bills don't go for the whole 40 points, I think the under is a lock. Buffalo is only giving up 14 PPG through the first 6 weeks of the NFL season, and the total has stayed under 40 points in 4 of 5 games. If you like it, I would jump on this number now I can almost guarantee this number is closer to 36 by the time this game kicks off on Sunday.
Tease Worthy Line of the Week
Philadephia Eagles (+3) at Dallas Cowboys
If both teams were completely healthy, I would say Eagles +3 is a fine number. That being said, the injuries on the Cowboys offensive side of the ball are too much for me to feel great about this line. The Eagles secondary is starting to get healthy, which should make them a bad unit rather than an awful one. As bad as the secondary has been, who scares you on this Cowboys offense right now? Philly has the league's top run defense, and with Cooper out and Cobb questionable, the Cowboys are going to be relying on Michael Gallup, Tavon Austin, Devin Smith, and Cedrick Wilson to keep pace with Carson Wentz.
The trend this season has been road dogs, and I think Philly may be the top road dog bet of Week 7.