Top Week 7 Bargain Plays for FanDuel and DraftKings
Top Week 7 Bargain Plays for FanDuel and DraftKings
Top Week 7 Sleepers and Bargain Plays on DraftKings and FanDuel
Finding the chalk stud plays is the easy part of winning on FanDuel and DraftKings. We hear the names so often throughout the week that it's etched in our minds by the time we start building our lineups. For week 7 that list includes guys like Watson, Fournette, Cook, Chark, Kupp, Engram… Where we separate the men from the boys is in identifying the best value plays to plug in around that core group of studs.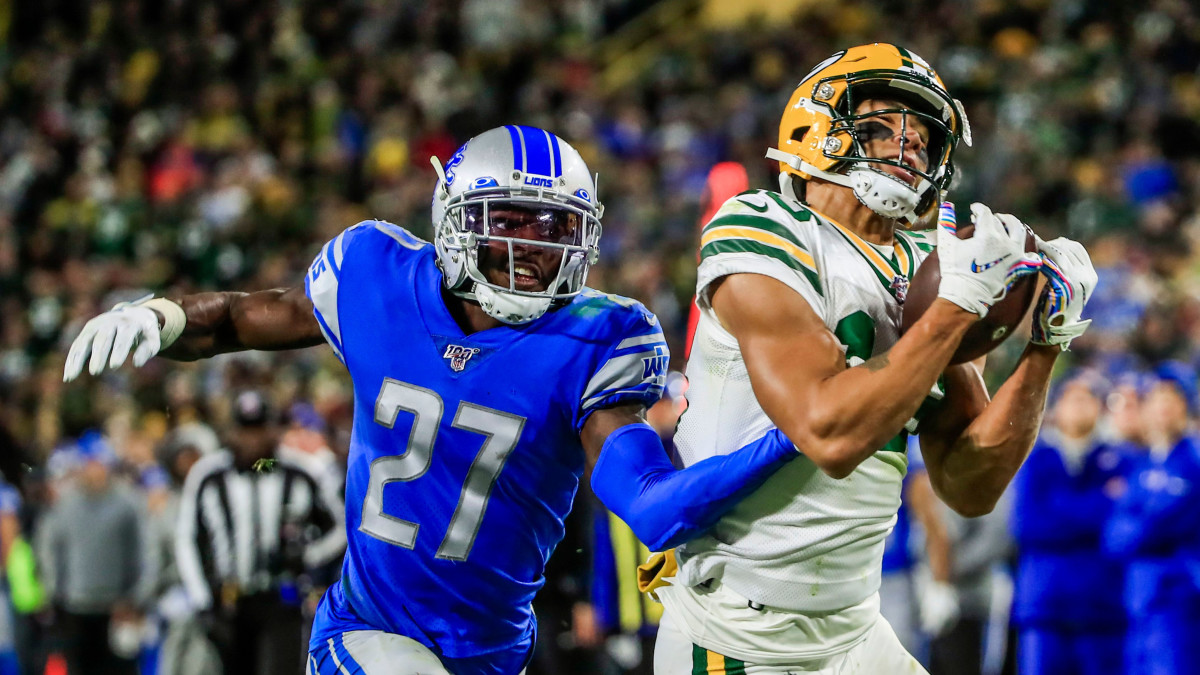 Our Favorite Value QB for Week 7 DFS
Matthew Stafford vs. Minnesota
Bargain plays are often determined by injury or role/depth chart changes, but occasionally there is simply just a player/price that simply does not make sense. Stafford falls into that category this week.
While he is coming off of his worse game of the season (265 yards against Packers), Stafford is averaging 20.8 DraftKings PPG at home this season. That number also happens to be exactly 4x his Week 7 salary.
I'm not worried in the least about Minnesota's pass defense. Their secondary can easily be had, and the Lions offensive line has steadily improved over the course of this season. The Vikings gave up 300 yards and 2 touchdowns to both Carson Wentz and Matt Ryan, and Stafford is arguably playing better than both guys.
Our Favorite Value RB for Week 7 DFS
Devonta Freeman vs LA Rams
Here is another bargain play that simply does not make sense. While Freeman has certainly struggled this season (3.6 YPC) his $5,400 DraftKings salary is simply too low. Freeman has averaged over 19 touches over the past four weeks, including just under 5 receptions per game.
While his 2 touchdowns catches against the Cardinals were obviously a fluke last week, this week he has arguably an even better matchup with a Rams defense that is allowing almost 4 DraftKings PPG more to opposing RB's. He has a higher ceiling and higher floor than any other back below $5,500 on DraftKings
Our Favorite Value WR for Week 7 DFS
Allen Lazard vs Oakland
While Stafford and Freeman are cases of right-salary, right-time, Lazard falls into the perfect opportunity basket. With Adams, MVS, and Allison all banged up, Lazard could find himself as one of the primary weapons for Rodgers again here in week 7.
Lazard put up 16.5 DraftKings points on just 17 snaps, in a brutal matchup last week against some of the best man corners in the league. At the minimum salary on both sites, I think he is an absolute lock to reach value if he can even get to 40 snaps against the Raiders this week.
Our Favorite Value TE for Week 7 DFS
Josh Oliver at Cincinnati
For those of you that took the poll above, the correct answer here is Darren Fells. Fells has a nearly 90% snap count for the Texans, and has clearly stepped into the role Jordan Thomas seemed destined for as the big-body redzone favorite tight end.
That being said, if you think Fells is perhaps too chalky of a play, take a look at the rookie Josh Oliver, who could make his debut for the Jags against Cinci this week.
Oliver is an incredible athlete at tight end, and was the go-to pass catcher for San Jose in college. He is 6'5″, 250 lbs, and runs a 4.6 40. The Jags took him in the third round of this past year's draft, so clearly they are high on the guy.
O'Shaughnessy was a productive fantasy asset as the Jags tight end, and with the weapons they have on the outside, Oliver could find himself in some exploitable matchups this week.