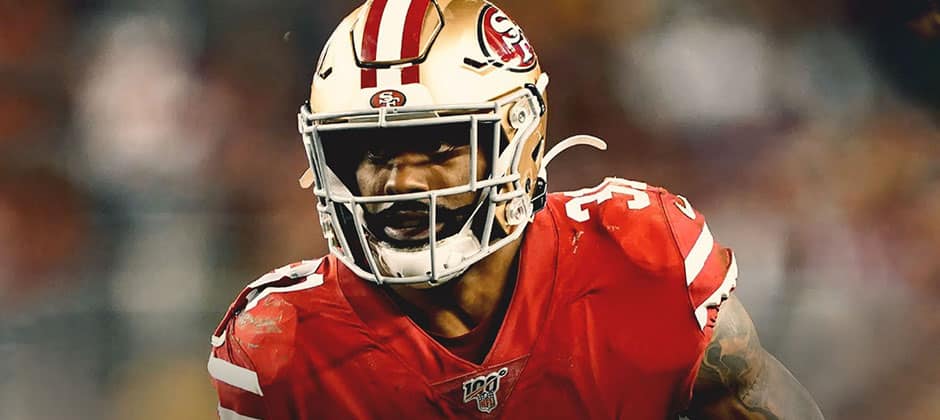 Super Bowl Lineup Picks for FanDuel and DraftKings
Super Bowl Lineup Picks for FanDuel and DraftKings
Super Bowl Sunday is just days away, which means we are days away from the most important Single Game Showdown Contests of the season. Both DraftKings and FanDuel have $1 Million top prizes in their big Super Bowl contests and nearly $2 Million in guaranteed single entry contests!
We are going to share our favorite lineup for these contests, but before we jump into our picks, let us know who you like in our Super Bowl DFS poll below. Jump to the picks.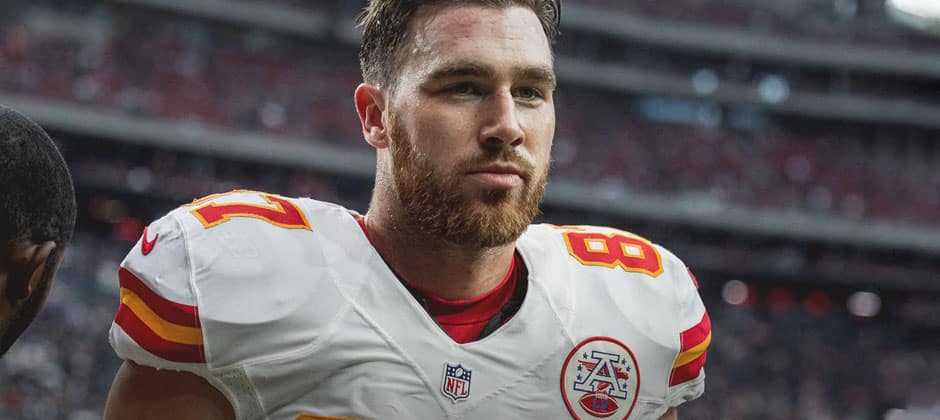 Our Super Bowl DFS Picks
The public is all over the Kansas City, with 59% of the total bets coming in on the Chiefs side, but we have seen the line hold strong between -1 and -1.5 at most reputable books. Despite the lopsided bet count, several books have been reluctant to move the line to 1.5, which tells you they think there is too much value with the 49ers at that number.
Kansas City comes in hot. Their defense carried them through the second half of the regular season, allowing only 10 PPG after their week 12 bye. The offense has stolen the show in the playoffs, overcoming slow starts to average 43 PPG in their two wins. KC has the look of a team of destiny right now.
On the other hand, San Francisco's identity has never wavered throughout the 2019-2020 season. They run the ball and stop the pass better than anyone in the NFL, averaging 144 rushing YPG while giving up just 169 passing YPG and 281 total YPG…. and defense wins championships.
Our FanDuel and DraftKings Targets
While we are giving out a complete DraftKings Showdown lineup, the pick would not change all that much if we shifted to FanDuel. You can find our preferred lineup for both DFS platforms at the bottom of this section.
Captain: Raheem Mostert
DraftKings Salary – $9,400 | FanDuel Salary – $13,500
To us, the clear mismatch here is the San Francisco running game, arguably the best in the league, against a KC run defense that, while they did a decent job against Derrick Henry, really struggled throughout the regular season.
The 49ers were first in the NFL in RB rushing YPG, while KC gave up the 4th most YPC on the year.
Excuse his 29th overall RB ranking this season, Mostert has really only been the guy here for SF for about 9 weeks. In 9 games with at least 10 touches, Mostert is averaging 20.4 DraftKings PPG, which would actually put him at RB3 behind just Christian McCaffrey and Dalvin Cook.
For us, he is a no-brainer at the Captain spot in our DraftKings Super Bowl Showdown lineup. He has as much, if not more (51.6 DK points in NFL Championship game), upside as anyone in the Super Bowl, the best matchup, and is underpriced at $9,400.
As far as the Mostert vs Williams debate goes, Bovada has Williams prop for total yardage set two yards higher than Mostert's. What is really telling is the juce on the two numbers, which shows a massive difference with Bovada hinting that the majority of the action is on Mostert going over his number and Williams going under his.

Jimmy Garoppolo
DraftKings Salary – $8,000 | FanDuel Salary – $16,000
Again, we are giving out a DraftKings lineup here… clearly you are going with Mahomes on FanDuel given the two are priced just $2,000 apart.
Jimmy G's price on DraftKings has dropped a little too far and we think he and Shannahan will be ready to go for Super Bowl 54. Shannahan will be looking to avenge his performance in Super Bowl 51, while Garoppolo will be out to prove that he is more than simply a game manager in this offense.
The Chiefs rely heavily on QB pressure to slow down opposing passing attacks, but the 49ers offensive line is phenomenal and Shannahan does a great job using play-action to give his QB time. This resulted in the 4th most passing plays of 20+ yards this season.
While Mahomes has reached value for his DraftKings Super Bowl salary in 4 of his last 5 games, he reached that number just one time in the 8 games leading up to that stretch.
The NFC has been by far the better conference all season, and we believe that when adjusted for schedule, the 49ers defense had a better season than even New England this year. The 49ers allowed a QB to go over his fantasy average just twice in 18 games this season.
---
Damien Williams
DraftKings Salary – $9,800 | FanDuel Salary – $6,900
Damien Williams made our Wildcard Weekend article, and we sited his career playoff numbers as a reason to ride him throughout these playoffs. Williams enters the Super Bowl averaging nearly 24 DraftKings PPG in the playoffs, despite averaging only 3 YPC in those two games.
The thing you have to love with Williams is his role in the passing game. He has solidified himself as the third option in the passing game and even has more targets than Kelce in two of the last three weeks. If that lethal 49ers secondary is able to slow either Hill or Kelce, then Williams could find himself peppered with targets on Sunday.

Travis Kelce
DraftKings Salary – $9,600 | FanDuel Salary – $8,200
There are a limited number of ways to attack this Chiefs passing attack, given it has essentially been just Mahomes, Hill, Kelce, and Williams that has contributed anything for nearly two months now.
If forced to pick either Hill or Kelce, we are rolling with Kelce for a few different reasons. He flashed a much higher ceiling in the Wild Card Weekend matchup with the Texans, racking up 44 DraftKings points. He has been much more matchup-proof than Tyreek Hill this season, and if anything has seen his workload increase against tougher defenses. He is also priced cheaper on both FanDuel and DraftKings.
As far as the matchup is concerned, obviously it isn't great… again, San Francisco was the best defense in football this season. That being said, clearly, the Chiefs are going to move the ball, and I think Kelce (who had 19 DraftKings points against New England earlier this season) will be a much bigger factor than Hill.
---
Harrison Butker and Robbie Gould
DraftKings Salary – $6,000 | FanDuel Salary – $6,900
Kickers tend to be undervalued in the DraftKings Showdown formats (much less the case on FanDuel). This is especially true here in this super bowl version. Assuming we lower the target value number down to roughly 2x value, both kickers are averaging over 2x value for their current salaries.
There have been 21 field goals and 32 extra points kicked in the last five super bowls. That is roughly 10 DraftKings PPG per kicker over the last five super bowls and with a combined salary of $8,200, would essentially lock up 2.5x value for that chunk of salary.
Looking at the lower-priced options for the game, we don't see how you avoid playing the kickers here. The best cheap option is Kendrick Bourne, and he has a significantly lower floor and ceiling than both kickers.
When you consider Bourne has 6 touchdowns on the season to Kelce's 8 (3 of which came in the wildcard game), you could make the argument that the kickers are the best two overall plays outside of the QBs and Rs.
DraftKings Super Bowl Bonus Offer!
If you still are not playing on DraftKings, then now is the time to get in the game! DraftKings is offering a 100% deposit bonus and free Millionaire Maker if you open a new DFS account this week. If you live in a state that DraftKings SportsBook operates, they are offering another $500 bonus for opening a sportsbook account!
Super Bowl 54 Game Information
San Francisco vs Kansas City
Current Line: Kansas City (-1.5)
Kickoff: February 02, 2020, 6:30 PM ET
Location: Hard Rock Stadium in Miami
Playing Surface: Grass