2019 NFL Rookie of the Year
2019 NFL Rookie of the Year
2019 NFL Rookie of the Year. Can anyone outpace Kyler?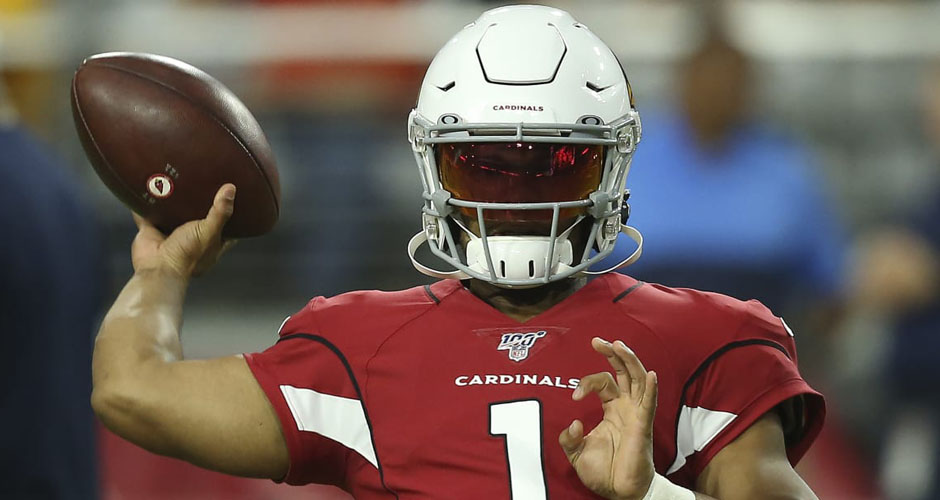 Our Pick
At this point, the award is Kyler Murray's to lose. Often playing from behind in Kingsbury's offense will allow Murray to rack up yardage. Short of Jones or Minshew leading their teams to a division championship, Murray is going to put up big enough numbers to win the Rookie of the Year award even if the Cardinals finish 4-12.
Our Favorite Rookie of the Year Bet
As much of a lock as Murray seems at this point, his +220 odds are far from attractive given how many variables surround him. He is still a 190 pound QB, playing behind a highly suspect offensive line, on a team that could lose 12 games.
If pressed to ask what I think the best investment right now would be, it would be Gardner Minshew at +410. He has looked extremely polished in his limited work and has actually been the most efficient red zone QB in the NFL since taking over in week one. Not only is he playing great, but he has the second-easiest remaining QB schedule. His QBR should climb, and the Jags certainly look like more of a playoff contender than the Cardinals or Giants.
Best ROY Longshot
As someone that has a Terry McLaurin +5000 ticket in hand from back in July, let me preface this by saying rookie of they year longshot bets rarely (if ever) work out. It is a pretty safe bet that one of the three QB favorites are taking home the award this season. At this stage in the season, they only true longshot worth anything is Miles Sanders at +3000. Currently 8th in the NFL in total yardage, it would still likely take a Jordan Howard injury to give Sanders enough usage to win the award.