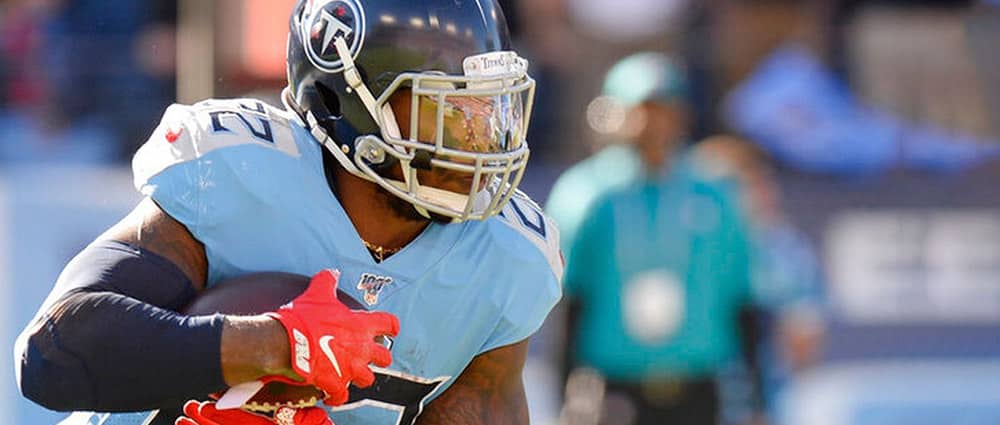 NFL Week 12 DraftKings and FanDuel Targets and Optimal Lineups
NFL Week 12 DraftKings and FanDuel Targets and Optimal Lineups
The NFL week 12 main DFS slate is being called the toughest to date this season. This should likely result in lower scoring (we adjusted our target value down to 3.25x) which should adjust your strategy heading into the week. Before we jump into our week 12 picks, let us know who you like in this week's poll:
Our FanDuel and DraftKings Picks for the NFL Week 12 Slate
| Team | Opponent | Implied Total | Avg PPG |
| --- | --- | --- | --- |
| Saints | Panthers | 27 | 24 |
| Falcons | Buccaneers | 27 | 22 |
| Browns | Dolphins | 27 | 19 |
| Patriots | Cowboys | 25 | 29 |
| Buccaneers | Falcons | 25 | 28 |
| Eagles | Seahawks | 24 | 23 |
| Raiders | Jets | 24 | 23 |
QB – Matt Ryan
DraftKings Salary – $6,700 | FanDuel Salary – $7,900
While Ryan clearly doesn't fall into the category of 'running quarterbacks' which seems to be defining this fantasy season, he does get a 3 point bonus for hitting 300 yards on DraftKings, and he will certainly hit 300 yards this week. Tampa's awful secondary just keeps getting worse. They are giving up 291 passing YPG on the season, 310+ over the past month, and nearly 315 YPG on the road. Ryan has hit 30 DraftKings points in two straight games against Tampa and will make it three here in week 12.
---
QB – Jeff Driskel
DraftKings Salary – $5,500 | FanDuel Salary – $7,300
Clearly Driskel is nowhere near the passer Matthew Stafford is, but he has made up for that with the numbers he is putting up as a runner. His 23.3 DraftKings PPG is extremely impressive when you consider those two games came against the Bears and Cowboys. Washington should be a walk in the park, considering this secondary has allowed over 9 yards per pass attempt over the past month, and have also allowed an opponent QB rating of 119 over that stretch (3rd worst in the NFL).
---
RB – Jaylen Samuels
DraftKings Salary – $7,200 | FanDuel Salary – $6,900
Samuels' week 12 DraftKings salary is clearly too high, but assuming Conner is out, I think he is one of the safest plays on the board. Not only will he see a bump in snaps and carries, but the Steelers are going to have to get Samuels heavily involved in the passing attack as it looks like both Juju and Diontae Johnson will miss this week as well.
---
RB – Derrick Henry
DraftKings Salary – $6,900 | FanDuel Salary – $8,400
This is the third straight game for Henry that he has made our article, but we have yet to truly miss. We wrote heading into the game against KC that he would see a season-high in carries and that was the case. Arthur Smith has to maintain that momentum, and you have to believe that the staff wants to keep the offense on the field for as long as possible given how bad the secondary has looked over the past month. Look for Henry to see 25 touches again this week, and go for 125+ total yards against a Jags defense that is currently 32nd in YPC allowed.
---
RB – Ronald Jones III
DraftKings Salary – $4,800 | FanDuel Salary – $6,000
The game flow was never going to work in Jones's favor last week. New Orleans was clearly going to come out hungry, put up points on the Bucs, then lean on their league-best run defense to make Tampa a one-sided offense. This matchup with Atlanta is much more favorable, and you have to love the fact that Barber didn't get a single carry in Week 11. Jones is the guy here.
---
WR – Julio Jones
DraftKings Salary – $8,000 | FanDuel Salary – $8,400
Julio owns the Tampa Bay Buccaneers and as bad as this secondary has been over the past few seasons, you can make the argument that they are playing their worst football ever right now. Unlike Carolina with James Bradberry, the Bucs simply do not have the personnel to deal with Jones who will likely see added targets with Sanu gone, and Freeman and Hooper both banged up.
---
WR – Mike Evans
DraftKings Salary – $7,300 | FanDuel Salary – $8,000
If you look at the game logs for Evans and Godwin, Evans has played much better against teams that run coverage schemes like the Falcons. Against teams with no traveling corners, and no blatant mismatch in the slot, Evans has been the goto pass catcher for the Bucs. I think he was the right play last week as weel, but didn't account for combined 20 targets between Brate and Miller.
---
WR – Dede Westbrook
DraftKings Salary – $4,600 | FanDuel Salary – $5,300
So many people chased that Nick Foles to Dede Westbrook connection last week, but they were just one week early. This is the week I had circled for targeting Dede in DFS again. The Titans have a Logan Ryan problem right now, and Nick Foles, Dede Westbrook, and John DeFillipo are about to expose it. The Titans corners have given up 300 yards and 3 touchdowns over the past month and 190 of the yards and 2 of the touchdowns have come against Ryan working out of the slot.
---
WR – N'Keal Harry
DraftKings Salary – $3,300 | FanDuel Salary – $5,000
In a week where I think you can make an argument for a number of near-minimum salary wide receivers, Harry will be my favorite punt play for week 12. As long as Phillip Dorsett is not able to clear concussion protocol in time for week 12, Harry is going to put up 60+ yards and score his first career touchdown against the Cowboys. If Dorsett does play, I would look at another punt option, such as Tre'Quan Smith or Tim Patrick.
---
TE – Ryan Griffin
DraftKings Salary – $4,200 | FanDuel Salary – $5,600
Griffin has reached 6x value in 2 of his last 4 games, with a terrifying 0.8 game sandwiched in the middle of those two monster performances. I would lean towards another big game here, as the Raiders have our 31st ranked defense vs tight ends. The Oakland safeties have allowed a near-perfect QB rating over the entire season, and have been especially bad on the road.
---
TE – Vance McDonald
DraftKings Salary – $3,500 | FanDuel Salary – $5,300
Somebody has to catch the ball in Pittsburgh, and history tells betting on James Washington or Johnny Holton is about as reliable as betting the Rutgers money line. If Vance is ever going to be fantasy relevant, it has to be this week, and at $3,500 on DraftKings he only needs 11 points to reach our target value for the week.
Our Week 12 Optimal Lineups for FanDuel and DraftKings
Here are our optimal lineups for the NFL Week 12 DraftKings Millionaire Maker and FanDuel Sunday Million. We build these lineups in this week's NFL Hello Rookie podcast. Make sure you subscribe to receive these articles and the corresponding podcast direct to your inbox each week.