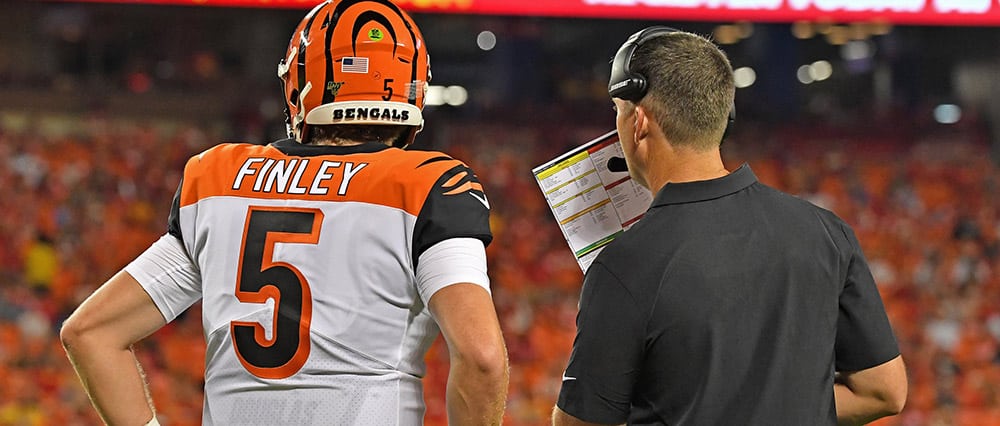 NFL Week 11 Optimal Lineups for DraftKings and FanDuel
NFL Week 11 Optimal Lineups for DraftKings and FanDuel
Lamar Jackson, Derrick Henry, Christian Kirk, and O.J. Howard were some of our highlights from our Week 10 article, while David Montgomery and Calvin Ridley were absolute busts, and the name Robby Ander*** has officially been banned from Hello Rookie HQ.
We think we have more hits than misses again this week, and our lineups to, at the very least, be cash game winners for the 9th time in 11 weeks. Before we share who we are on for the Week 11 DraftKings and FanDuel main slates, let us know who you like in this week's poll:
Our Optimal Lineup Targets for NFL Week 11 DFS Contests
Week 11 is almost here and our picks are late, so we won't waste your time with a bunch of fluff, let's get straight to who we like this week.
A quick glance at the game totals for the week will tell you that we should see a ton of player ownership from the big four games: Texans @ Ravens (51.5), Saints @ Bucs (50), Falcons @ Panthers (49), and Bengals @ Raiders (48.5).
While the majority of our group of targets come from that group, just who we like make surprise you.
QB – Ryan Finley
DraftKings Salary – $5,000 | FanDuel Salary – $6,300
With all those points on the board we are rolling with Ryan Finley…? His prices is just too low on both sites, the matchup is great, and I would argue his ceiling is not that low in Zach Taylor's offense. We likely saw his floor in his first career start, on the road in Baltimore, facing a secondary that has been brutal over the past month. Finley can reach 3x value even if he only hits 60% of the fantasy production Oakland's defense is currently giving up to opposing QB's (24 fantasy PPG). Saving here will also let you pay up for the top WR's from the other big games on this slate.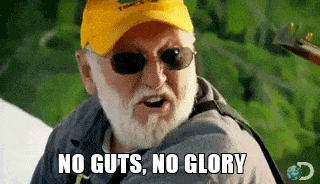 RB – Tevin Coleman
DraftKings Salary – $6,100 | FanDuel Salary – $6,700
I will preface this pick by saying I think Coleman is overpriced on both sites this week. That being said, if you are Kyle Shanahan Week 11 has to be all about Tevin Coleman. The Cardinals run defense is atrocious, giving up 4.5 YPC and over 125 rushing YPG. The 49ers will also be without LT Joe Staley and George Kittle, and Matt Breida, Emmanuel Sanders, and Dante Pettis are both yet to practice this week. This has to be another monster game for Coleman as he should see a season-high number of touches.
---
RB – Devin Singletary
DraftKings Salary – $6,000 | FanDuel Salary – $6,500
We wrote last week that the Titans seemingly forgot who they were in Week 9, inexplicably getting away from Derrick Henry and the run game, and that would translate into a monster week for Henry. That paid off, and now it's Devin Singletary's turn for the exact same reason. Clearly Buffalo has to want to limit the number of times Josh Allen throws the ball, and you would think they have to be infuriated with the fact that Singletary went from 23 touches in a win to 11 touches in a loss. Look for them to feed Singletary 20+ times again this week against a Miami defense that is allowing the 5th most fantasy PPG to opposing RB's this season.
---
RB – Brian Hill
DraftKings Salary – $4,800 | FanDuel Salary – $5,900
The Panthers have somehow become the softest run defense in football, and they are only getting worse. Not only are they allowing an NFL-high 5.2 YPC on the season, but have allowed over 6 YPC over the past month! The Falcons clearly came out of the bye ready to play complementary football, and it worked. Brian Hill and Devonta Freeman combined for 34 total touches, and with Freeman out this week, it looks like that workload will shift almost entirely to Hill in week 11.
---
WR – Michael Thomas
DraftKings Salary – $9,900 | FanDuel Salary – $9,000
Thomas has gone for 42+ DraftKings points in 2 of his last 3 games against the Bucs, including 44.2 (11/182/2) just last month. He will face off with a group of Bucs DB's that do not have a single corner that has allowed a QB rating under 95.8 over the past month. Given Thomas has a catch rate of 84% on the year, he will almost certainly be limited only by the number of targets he receives this week. The beautiful thing here is that nobody can run against the Bucs right now, so we expect Brees to throw it plenty here.
---
WR – Mike Evans
DraftKings Salary – $7,400 | FanDuel Salary – $8,200
Evans is another big-name WR in this Saints/Bucs game that looks like an absolute lock. A shift in the Saints secondary, with PJ Williams moving to the outside, Marshon Lattimore likely out, and CJ Garner-Johnson taking over in the nickel, has completely shifted the way we are attacking the NO defense. Evans, not Godwin suddenly has the favorable matchup here and should see a monster game if Brees is able to get the Saints offense out to a hot start and force the Bucs to play from behind.
---
WR – Tyler Boyd
DraftKings Salary – $5,200 | FanDuel Salary – $5,900
I think you have to attack this Raiders secondary from the inside out. The safeties and nickel corner Lamarcus Joyner have clearly been the weak spot all season, and given takes 70% of his snaps from the slot, he should be the primary target for Finley this week. Boyd remains a target-machine in this offense, and he did manage to put up solid numbers in Finley's debut against the Ravens, catching 6 of 8 targets for 62 yards.
---
TE – Ross Dwelley
DraftKings Salary – $3,400 | FanDuel Salary – $4,900
In yet another miserable tight end week for DFS, Dwelley at near the minimum salary on both DraftKings and FanDuel is my favorite play. Obviously this pick assumes Kittle is out, which seems almost certain at this point. With Peterson and Murphy both strong outside corners for Arizona, Emmanuel Sanders banged up, and Goodwin, Pettis, and Bourne really struggling, I think Dwelley, Coleman, and Samuel will likely see the lion's share of targets here this week. We certainly hoped for more production out of his 7 targets against Seattle last week, but I think you can count on more production against the Cardinals defense that has been shredded by opposing TE's all year.