Tuesday Night NBA DFS Targets and Lineups
Tuesday Night NBA DFS Targets and Lineups
It is hard to believe that we are already well over a month into the NBA season. We have not put out a lineup article since opening night, so this one is overdue.
We are looking at the 7-game Tuesday night main slate on FanDuel and DraftKings, highlighted by the Lakers at Nuggets which somehow didn't make TNT's doubleheader.
Before we jump right in to our picks for this slate, let us know what your favorite plays at each position are in our poll!
Hello Rookie NBA Opening Night Insight
Admittedly, we could have picked an easier NBA slate to make our return to… the combination of pricing and matchups made piecing together a lineup that I truly felt good about for tonight quite a task.
With some downright brutal matchups, this seven-game slate has some of the lowest implied totals we have seen this season. In fact, only the Magic in their matchup with the Wizards has an implied total that is significantly higher than their season average.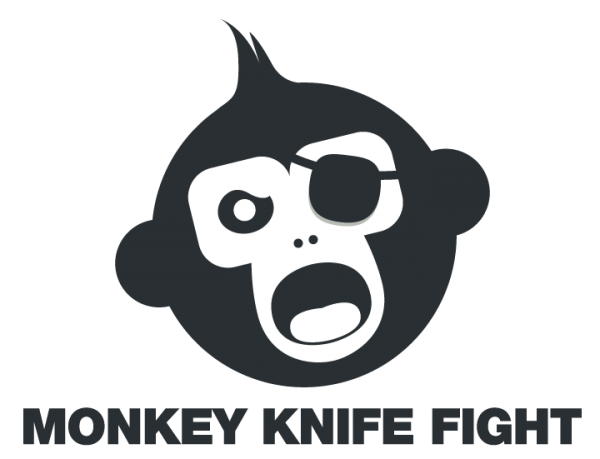 Play Like a Man. Play Against the House.
Did you know Monkey Knife Fight offers a DFS alternative geared directly to guys that love sports betting, and in particular prop bets? Never play against sharks again! Compete only against the house in simple prop bet style fantasy contests you are guaranteed to love. Try it today for free with the promo code HELLOROOKIE!
| Team | Opponent | Implied Total | Avg PPG |
| --- | --- | --- | --- |
| Clippers | Trail Blazers | 118 | 115 |
| Mavericks | Pelicans | 118 | 118 |
| Pelicans | Mavericks | 116 | 115 |
| Houston | San Antonio | 115 | 120 |
| Trail Blazers | Clippers | 114 | 114 |
| Magic | Wizards | 113 | 101 |
| Pistons | Cavaliers | 108 | 108 |
| Cavaliers | Pistons | 107 | 105 |
Lonzo Ball
DraftKings Salary: $5,400 | FanDuel Salary: $6,200
Lonzo returned to action on Wednesday and looked phenomenal putting up 31.5 DraftKings points in his return. On the season, he is averaging over 1 DraftKings point per minute and should continue to see right around 32 minutes per game for at least as long as the Pelicans are without Kenrich Williams. While the matchup does not look great on paper, Ball was able to put up 37 fantasy points against the Mavericks earlier this season.
Evan Fournier
DraftKings Salary: $6,200 | FanDuel Salary: $6,900
Fournier is my lock of the night on both FanDuel and DraftKings. His usage and numbers have spiked with Vucevic out over the past 5 games… a stretch that has seen him average over 25 PPG and over 35 DraftKings PPG. Obviously you have to love the matchup with the Wizards who are a lovely combination of dead last in defensive efficiency and first in pace of play.
Luka Doncic
DraftKings Salary: $11,300 | FanDuel Salary: $12,400
Luka averaged a triple double for the month of November, and his DFS salary has soared to personal highs on both FanDuel and DraftKings. Despite the sky-high salary, Doncic has still managed to reach 6x+ value in 5 of his last 9 games, while being held under 5x value just once over that stretch of games. He has been incredibly consistent, and should feast in a favorable matchup with a Pelicans team that, like Washington, is top 5 in pace and bottom 5 in defensive efficiency.
Kristaps Porzingis
DraftKings Salary: $6,500 | FanDuel Salary: $8,100
Speaking of that matchup with the Pelicans, Porzingis is the other Mavericks star that is clearly in line for one of his better games of this young season. Porzingis put up 43.5 points in his first matchup with New Orleans this season, and I think another 6x+ performance is in line tonight. The Pelicans frontcourt remains without Zion and is now missing both Derrick Favors and Kenrich Williams.
Mo Bamba
DraftKings Salary: $4,300 | FanDuel Salary: $4,500
Bamba is my second favorite value play for tonight. While Khem Birch has seen the largest uptick in minutes with Vucevic out, it is Bamba that has been far more productive. Bamba has more than doubled his fantasy scoring over the last 5 games and gets his best matchup to date with a Wizards team that has allowed an NBA-worst 60 DraftKings PPG to opposing centers. I think Bamba hits 8x value on DraftKings tonight!
Bruce Brown
DraftKings Salary: $4,200 | FanDuel Salary: $4,500
Bruce Brown is my favorite value play tonight, as he faces a Cleveland backcourt that is defensively trending in the completely wrong direction right now. A middle of the pack defensive backcourt for the first few weeks of the season, the Cavs have been bottom 3 against both opposing PG's and SG's over the past two weeks. While Langston Galloway is a slightly cheaper option with perhaps more upside, I love the high floor Brown has thanks to his more balanced box sheet.
Jonathan Isaac
DraftKings Salary: $6,900 | FanDuel Salary: $8,000
Isaac will likely be one of the more popular plays tonight, and given he has missed 5x value in 5 of his last 10 games, you could make an argument that he should be faded. That being said, given how much better he has been on the road this season (over 11 DraftKings PPG) and just how favorable this matchup is, I don't see this being a floor game for him. In fact, if you look at Issac's last five road games he has averaged 43 DraftKings PPG with only one game under 5x value.
Putting It All Together
Below are a couple of NBA opening night lineups we are rolling with on Tuesday. One for FanDuel and one for DraftKings. As always, 90% of our bankroll will be in cash games tonight, but we will also use these lineups in single entry GPP's as well.
Let us know in the comments who you like, where we missed the ball with our picks and lineups, and don't forget to take the poll at the top of the article!