NBA Rookie of the Year for 2019-2020
NBA Rookie of the Year for 2019-2020
Make your pick for the NBA Rookie of the Year
The current odds on Zion Williamson (-130) indicate just how much of a lock he looks like to win the 2019 NBA Rookie of the Year award. Zion is a box score stuffing phenom that will immediately make a massive impact with the Pelicans. Don't look now, but the Pelicans are undefeated this preseason and Zion has averaged 25+ PPG over that stretch.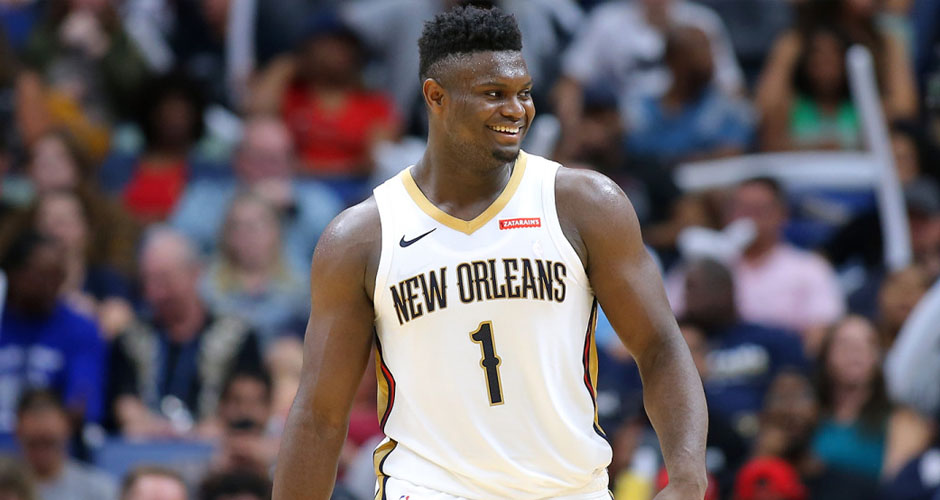 Our NBA Rookie of the Year Pick
It is so hard not to jump on the Zion bandwagon. To be honest, I have been on the bandwagon since watching YouTube clips of him as a Sophomore throwing down windmills on overprivileged teens in suburban cities across South Carolina. He has put up a stupid 23/7/3 stat line in right around 25 mpg this preseason. Barring a Zion injury, everyone else is playing for second.
Our Favorite ROY Bet
As good as Zion is, I'm not sure he is going to break any records this season aside from SportsCenter highlights. You are hearing this here first, Ja Morant is going to obliterate Mark Jackson's 22 year-old Rookie assists record (10.8/game). Just look at Morant's preseason assist totals, he is averaging 8 assists per game on just 20 minutes per game.
I was recently asked to project what Morant's end-of-season averages will look like and went with 15/12/7. If Morant is able to average a double-double, and does in fact shatter the rookie assist record, I think he will absolutely be in the rookie of the year discussion. If Zion does go down, and his playing style appears to make him somewhat suspect to injury, Morant would be a huge favorite to win the award.
Best Longshot Bet
I have made the argument in the previous few NBA Drafts that it was shallow and there was little to no value outside of the lottery. That is not the case this season. Looking at the longshot odds, there was one name that jumped out at me immediately and that is Brandon Clarke (+6000).
Clarke put on a show in Gonzaga's run to the Sweet 16, flashing the uber-athleticism that made him such an intriguing NBA prospect. The thing you have to love about Brandon Clarke is just how quickly he can put up numbers. Looking at his preseason numbers you will see just what we mean: 10 points, 10 rebounds, 2 assists, 1 block in just 18 mpg. Given his jumping ability, he should fit nicely with Morant's pace and vision.
Place Your Bets
If you are looking to get down on some NBA Rookie of the Year action, you are in the right place. We shopped the current odds/juice at each of the major global sportsbooks to find you the best odds.
If you are interested in placing a bet on any of the four favorites or either Jaxon Hayes or Brandon Clarke, then Bovada has slightly better odds than competing sportsbooks. Click their logo below to check on their current rookie of the year odds.