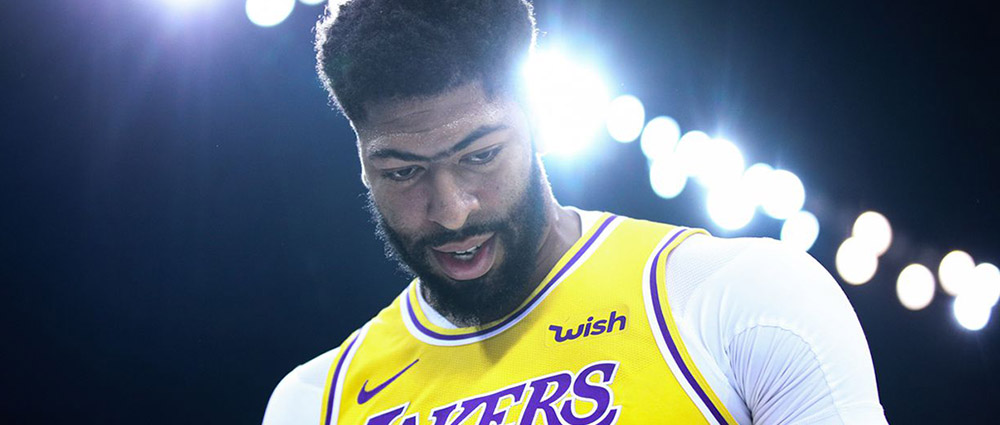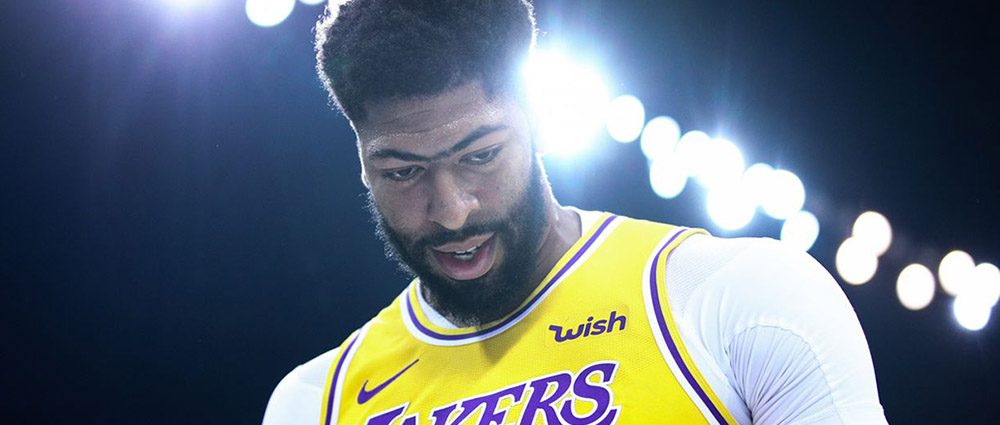 NBA Opening Night DFS Targets
NBA Opening Night DFS Targets
In the heart of the NFL and CFB seasons, the start of the NBA season can often sneak up on casual fans. Well, it is officially here, tipping off with a double-header on Tuesday night. The Champs were slated to face off against Zion and the Pelicans, but with Zion nursing a knee injury, they will now simply face the Pelicans. Toronto (-6.5) has taken over two-thirds of the tickets written so far, with the under also a public-favorite bet.
The second half of the opener features the LA-showdown that NBA fans have been waiting for all offseason. No Paul George in this one, but both of these rosters were dramatically improved this offseason. The Lakers (+1) have taken nearly 70% of the money so far, and the under is also an extremely popular bet in this one with the total already moving from 227 to 226.
We are going to jump into our DFS targets for this two-game slate, but before we do, let us know what players and teams you like in our NBA Opening Night poll!
Hello Rookie NBA Opening Night Insight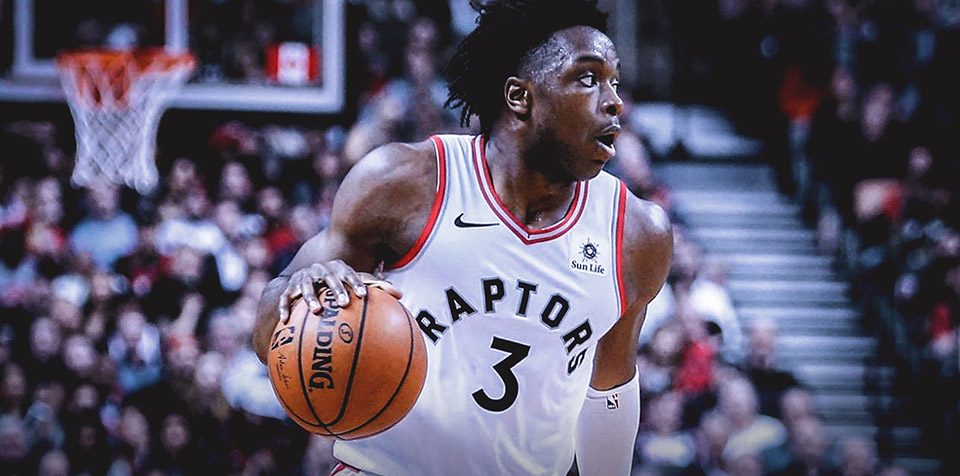 The name of the game for me in this opening slate is focusing on what we do know, for the sake of this article let's start by identifying some things that we don't know quite yet:
The Pelicans rotation. The Pelicans may not be a great team, but they certainly are a deep team. Here is the list of guys that could potentially see 20+ minutes at the 1-3 spots for the Pelicans on opening night: Lonzo Ball, Jrue Holiday, JJ Reddick, Brandon Ingram, Nikiel Alexander-Walker, Josh Hart, and E'Twaun Moore. I want to see at least one game before I jump on anyone other than Holiday or Ingram in this group.
How the minutes will be distributed in the Lakers backcourt. We feel confident in how many minutes we think Lebron, AD, McGee, and Howard are going to get in the frontcourt, but the Lakers backcourt is a bit of a mess. In addition to there being 7 guys that could see time at the 1/2 guard positions, the offense looks like it is going to run through AD. I won't be targeting any Lakers backcourt players Tuesday night.
How many minutes with Zubac get? We know Harrell will be the primary interior scorer for the Clippers, but can he play with Zubac? The official depth chart list Zubac as the starting 5 and Harrell at the 4, but will that hold up this season? Can Doc get Zubac some of Jamychal Green's minutes (the man does absolutely nothing with them)? I love the matchup against McGee and Howard, so I am going to roll the dice with som Zubac shares on opening night as his price is favorable on both FanDuel and DraftKings.
Top Fantasy Plays for Pelicans at Raptors
Pascal Siakam
DraftKings Salary: $7,600 | FanDuel Salary: $8,000
I don't think there is anyone Raptors player that stands to gain the most in terms of usage with Leonard (27 PPG) leaving. That being said, you have to expect Siakam's usage from 2018-2019 (20%) to jump up in the range of 25% this season. We would expect his scoring and assist numbers to take a decent bump as well. He is a no-brainer pay at his salary on both sites.
Kyle Lowry
DraftKings Salary: $6,800 | FanDuel Salary: $7,600
Aside from a guy like Anunoby who was hurt for the majority of last season, Lowry is the Raptors player that I would bet on to see the largest jump in fantasy production for Toronto this season. You have to love that he, and maybe even Gasol, will have a usage rate close to 30% in a game that Vegas has Toronto projected to score more than 119 points.
OG Anunoby
DraftKings Salary: $3,900 | FanDuel Salary: $4,300
Anunoby is easily our favorite overall play on both DraftKings and FanDuel. It has been so long since he has gotten consistent run it's possible fantasy players forgot just how productive he can be. This guy flat out works and needs little to no usage to absolutely stuffs a stat line.
Nicolo Melli
DraftKings Salary: $3,000 | FanDuel Salary: $3,500
If you are looking for a minimum salary punt for the opening night slate, I think you have to like Nicolo Melli. The 28-year-old rookie is a sharpshooter that flashed some rebounding ability this preseason. With Zion out, Melli should get some minutes at the 4 and possibly even the 5 for the Pelicans. At the very least you should keep an eye on how they divide the minutes between Favors, Okafor, Hayes, and Melli. A hot start and forget Zion and Jaxson, we may need to add this guy to our Rookie of the Year discussion.
Top Fantasy Plays for Lakers at Clippers
Anthony Davis
DraftKings Salary: $10,200 | FanDuel Salary: $12,100
I can't wait to see the final stat line AD puts up in his Lakers debut. We haven't seen Davis get a full allotment of minutes in what seems like years, and even then he was playing with an extremely limited cast around him. We got a preview of what this may look like when he put up 8/10/8/2/1 in an extremely limited run earlier this preseason.
Patrick Beverly
DraftKings Salary: $5,000 | FanDuel Salary: $5,100
Beverly will never wow you with his fantasy output, but as a guard who puts up consistently solid rebound and assists numbers, he is a lock to get you 4x-6x most nights. It looks like the Lakers plan on primarily using Rondo and Cook at PG to start the season, neither should shut down Beverly in the opener.
Lou Williams
DraftKings Salary: $6,500 | FanDuel Salary: $6,200
While Beverly contributes in other ways most nights, Sweet Lou gets buckets every single night. His lack of production elsewhere caps his upside at roughly 7x his current salary, but to give you an idea of just how consistently he scores: Williams averaged over 5x his current salary on both sites last season. He absolutely toasted the Lakers last year and should continue to see a ton of usage for the Clippers for at least as long as George is out.
Ivica Zubac
DraftKings Salary: $4,700 | FanDuel Salary: $4,500
We already discussed the only issue surrounding Zubac: his minutes. The matchup is great, he is extremely efficient when he is on the floor, and he had a really good preseason. We likely won't know just how many minutes Zubac will get in this offense until we are a few weeks into the season, but I love his upside.
Putting It All Together
Below are a couple of NBA opening night lineups we are rolling with on Tuesday. One for FanDuel and one for DraftKings. We tend to focus on single entry contests, head-to-heads, and double-ups early on in the NBA season.
Let us know in the comments who you like, and don't forget to take the poll at the top of the article!