NBA MVP Odds and Picks for 2019-2020 Season
NBA MVP Odds and Picks for 2019-2020 Season
Every Position... Every Slate... The Best Matchups
Nothing like a little offseason shuffle to make the MVP race truly intriguing! Giannis Antetokounmpo comes in as the favorite to win the award again in the 2019-2020 season. He is followed closely by Steph, Lebron, AD, Harden, and Kawhi. Let us know who you think wins in the poll! Yes, you can write in a winner, no, you can not write in Joakim Noah.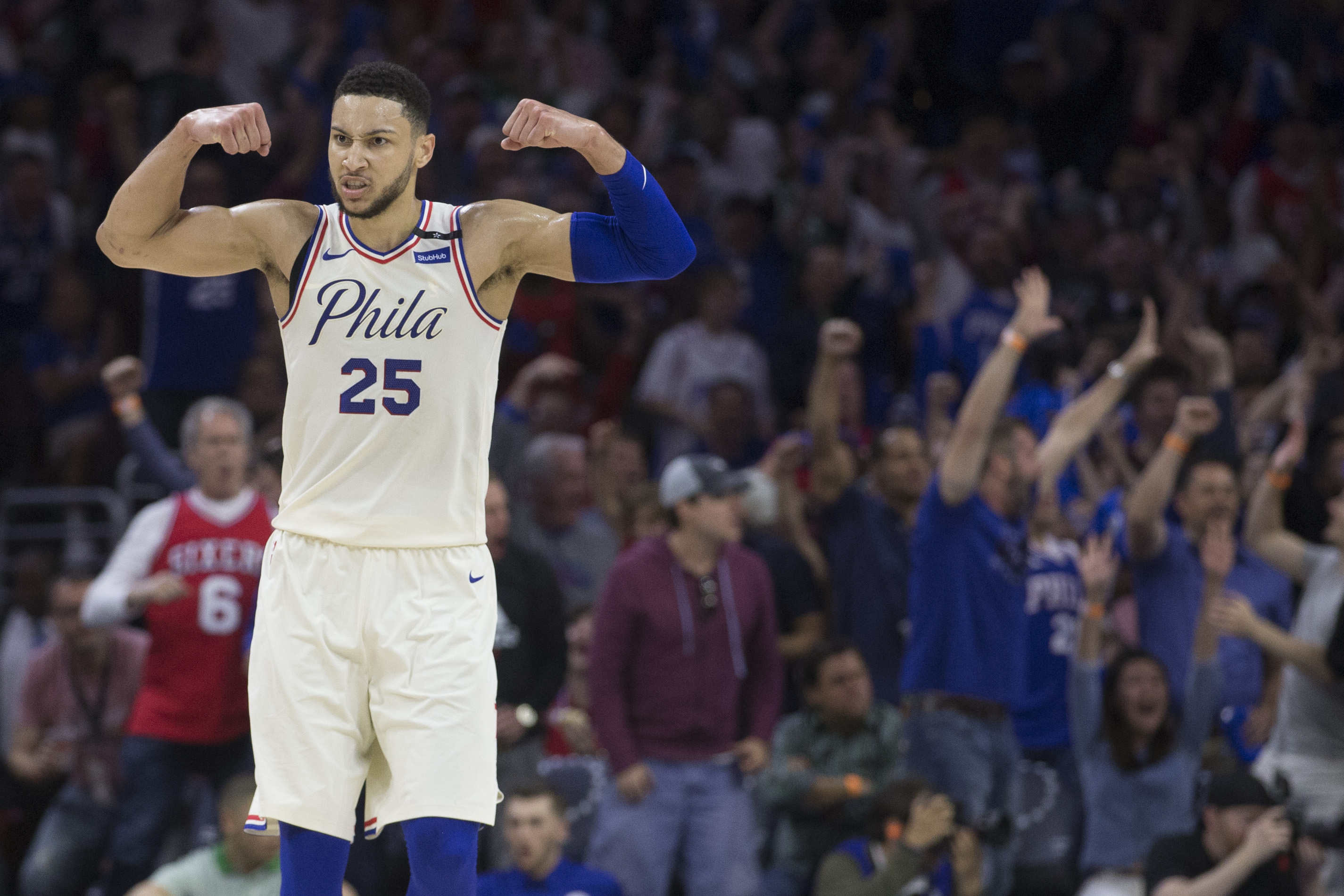 Our MVP Bet for 2019-2020
Overall, I think sportsbooks have done a pretty decent job pricing out the MVP race this preseason. The names at the top are exactly who you would expect to see, and I think they are in the perfect order. You have to like Giannis to repeat, Steph will put up crazy numbers without KD and Klay, and Lebron and AD will both see massive usage on a thin Lakers roster.
That being said, it's the pair of centers that come right after this group that really caught my eye. Joel Embiid and Nikola Jokic, both at +1200, were the first two players that I thought offered any sort of value. Embiid is a lock to finish in the top 5 if he stays healthy. He should dominate the East. Jokic is a rare center with usage rates exceeding most team's point guards, as the centerpiece on one of the most underrated teams in the association.
Nikola Jokic
Jokic is our pick, simply because he is the best value on the board. Jokic finished fourth in the 2018-2019 MVP voting, yet finds himself 8th in the current odds to win the award.
If anything, Jokic's odds should have moved up this offseason. The young Nuggets are only going to continue to improve, and this offense runs through Jokic. He led the team in points, rebounds, assists, and steals.
Another reason to love Jokic over some of the other favorites is his durability and willingness to play every night. Jokic has only missed 20 games over his 4-year career and played in 80 games last season. Kawhi (+900) has averaged 23.6 missed games per season over his career.
Our Favorite Longshot MVP Bet
Ben Simmons
Given how easily he can stuff a stat sheet, how many wins the 76ers could rack up, and how vulnerable to injury Embiid is, I think Simmons odds at +6000 present great value here.
Philly's current odds to win the East are 3/2, they are undefeated this preseason, and Simmons has been lighting up the box sheet. He up 21/9/7 in 20 minutes in the 76ers first game this season. The reality with Simmons is that given how physically dominant he is if he gets any confidence in his jump shot he will be completely unstoppable.
This has been the story with Simmons since he got into the league. He's capable of dominating play at times but is way too willing to disappear for long stretches. With Jimmy Butler and JJ Reddick both gone, the time for Simmons is now. If he puts up 26/10/10 on a Philly team that wins 60+ games he will certainly look like a value at +6000.
Current MVP Odds – October 2019
We will update the table below with the latest odds from our friends at PointsBet every week, and will always highlight any sizable line moves up or down.

| Player | Latest Odds |
| --- | --- |
| Giannis Antetokounmpo | +300 |
| Stephen Curry | +550 |
| LeBron James | +650 |
| Anthony Davis | +700 |
| James Harden | +800 |
| Kawhi Leonard | +900 |
| Joel Embiid | +1200 |
| Nikola Jokic | +1200 |
| Russell Westbrook | +1400 |
| Paul George | +1600 |
| Damian Lillard | +2800 |
| Karl-Anthony Towns | +3000 |
| Kyrie Irving | +3300 |
| Donovan Mitchell | +4000 |
| Kemba Walker | +4000 |
| Luka Doncic | +5000 |
| Ben Simmons | +6000 |
| Jimmy Butler | +7500 |
| Blake Griffin | +10000 |
| DeMar DeRozan | +10000 |
| Trae Young | +10000 |
| Zion Williamson | +10000 |
| Nikola Vucevic | +10000 |
| Rudy Gobert | +12500 |
 
If you haven't already done so, let us know what your favorite MVP bets are for 2019-2020. The current poll includes a spot for you to predict the MVP winner as well as your favorite MVP longshot bet!