NBA Playoff Dueling DFS Lineups May 9
NBA Playoff Dueling DFS Lineups May 9
Chris and well roundedness proves to win again as we inch through the NBA Playoffs.
Our series is now begrudgingly noted, 8 – 5.
In summary, he won 267.75 to 254.5. K.D went down with about 3 minutes left in the 3rd quarter, essentially ruining the lineup for all fantasy fans who started him (let's face it, fantasy value is more important than anything).
With that being said, Steph stepped up in a big way and finished with 40 fantasy points. Honestly, Chris's lineup produced on all levels.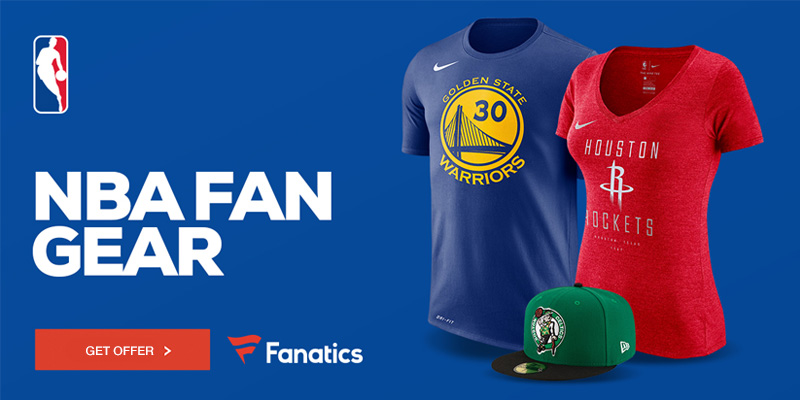 It's time for Dueling NBA Playoff Lineups Game 14, with 2 games on the NBA Playoff Slate.
As always with 2 or more games on the slate, we'll be competing in the Classic Format tonight.
Ultimately, Game 14 will be determined by 6 players, as we are both on the big dogs Leonard and Jokic.
No podcast today. (Wifey working from home.)
Dueling Lineups Running Record
Tonight's DraftKings Lineups
Chris's Lineup
| Pos. | Player | Salary |
| --- | --- | --- |
| PG | Ben Simmons | $6,600 |
| SG | CJ McCollum | $6,800 |
| SF | Mike Scott | $2,700 |
| PF | Serge Ibaka | $4,100 |
| C | Nikola Jokic | $10,300 |
| G | Rodney Hood | $3,700 |
| F | Paul Millsap | $6,200 |
| U | Kawhii Leonard | $9,500 |
Joseph's Lineup
| Pos. | Player | Salary |
| --- | --- | --- |
| PG | Jamal Murray | $6,900 |
| SG | Torrey Craig | $3,400 |
| SF | Kawhi Leonard | $9,500 |
| PF | Zach Collins | $3,100 |
| C | Nikola Jokic | $10,300 |
| G | Gary Harris | $4,900 |
| F | Al-Farouq Aminu | $4,700 |
| U | Pascal Siakam | $7,100 |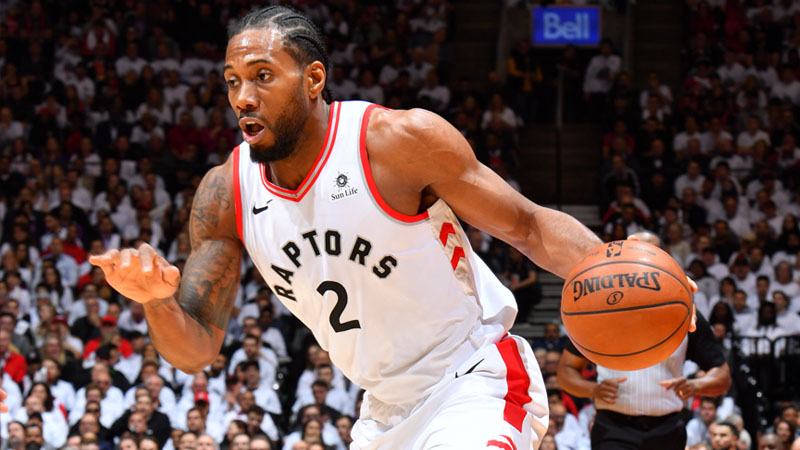 Joseph's NBA Playoff May 9th DFS Lineup Thought Process
Believe it or not, I'd consider my lineup today pretty well balanced.
I mean, it's not 'Reaganesk', but if you've seen some of my other lineups, you'd know that I typically try to pack 3 proven all-stars into the rotation.
I'm running with Jokic and Leonard at the top tier for obvious reasons.
Siakam, Murray, Harris and Aminu round out my second tier. Siakam is playing a big role in Toronto's success. While PHI hasn't been much competition, (what with the tonnage that an 'off' Embiid brings to the entire team) Siakam's stat line speaks for itself. His ceiling is 50+ and he get's boards, assists, blocks and double digit points every single night.
Jamal Murray is showing incredibly promising signs of transforming into a bit of an star. He has that extra gear to take it to the rack at any given time, he's getting 3 pt attempts and even bringing in boards. While I'd love to spring for Lillard and roll the dice on a low-tier player, POR is struggling to keep pace with a better overall team in DEN.
Gary Harris has been shooting absolutely horrendously from behind the arc, however it doesn't seem to matter fantasy wise. He's all over the floor, all night averaging 25+ fantasy points in the last several.
Aminu has a Gary Harris like stat-line, without the scoring average but with more boards. Aminu is going to be relied upon to produce and will likely be on the floor all night in the hopes of POR staying alive.
My low-tier picks for tonight are Zach Collins and Torrey Craig.
Zach Collins fantasy value has been rising since the OKC Series. While Kanter is a beast, he's tired and is battling injury. Collin's has been the #2 man in the paint essentially and sees boards, blocks and steals with a few points here and there. At $3,100, I continue to like Collins as a sleeper (although now mostly known and owned).
I would actually consider Torrey Craig to be a mid-tier player. He has a 35+ fantasy point ceiling and I find him to be undervalued at $3,400. He's got all the tools to produce and after Game 5, it seems as though he's facial injury is no longer affecting his play. After Collins, I think Craig is one of the best value plays on the slate tonight.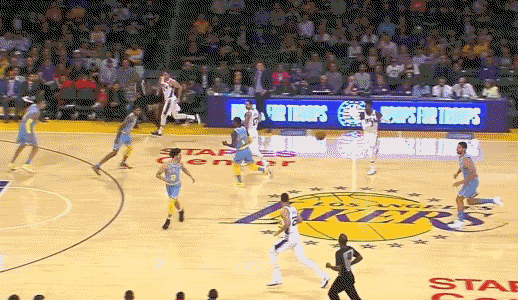 Chris's NBA Playoff May 9th DFS Lineup Thought Process
I'm taking a calculated risk right at the top of my lineup with Ben Simmons. He is yet to play well or hit value in this series, but at the same time he should be a safer bet than Jamal Murray (who has hit value in 2 of 5) simply because Simmons does not need to rely on a jump shot to be a fantasy stud. The issue has been his lack of aggressiveness, and I'm gambling that in an elimination game, at home, he finds a way to turn it on tonight.
I love McCollum at home tonight. He will play 40 minutes, get a ton of usage, and hit value in both games in Portland earlier this series.
Still returning from injury, Mike Scott finally got some minutes, albeit in a blowout, in game 5. With 16 points on 4 of 5 shooting, he was one of few bright spots the 76ers had on Tuesday. At $2,700, he is a nice punt play not named Zach Collins… I knew Joe and 65% of entries tonight would be on Collins.
I played Serge in game 5, but unfortunately he missed much of the first half after Kawhii split him open, then was stuck on the floor with the second unit in a blowout in the second half. I think he's a big part in what they want to do to try to close out Philly and will be active tonight.
We are witnessing the rebirth of Rodney Hood and I'm jumping on board tonight. He looks like the pre-Lebron player we were used to seeing in Utah, is shooting the lights out and has also been active on the glass averaging over 3 RPG for the series.
I ended up going Millsap over Siakam for his consistency… I'm rolling the dice in other spots with this lineup, so I needed a guy like Millsap, who has reached value every game this series.
Down goes Joseph. Again. God bless him… he'll pick himself up and come into the podcast tomorrow ready for another beating.
Compete Against Us On DraftKings
NBA Playoff DFS Contest – Free to Join – Bragging Rights at Stake
Hello Rookie NBA Playoff Dueling Lineups Summary
Fantasy aside, it's that time of year again.
The NBA is actually exciting to watch.
BOS has fallen.
PHI is on the ropes.
The Joker is quietly in constant triple-digit territory.
K.D may be out and Steph is stepping up with taped fingers. Klay is pulling unapologetically.
Bask in it ladies and gentlemen.
Because after this comes baseball (which I love). However, it's at the fantasy helm for a solid 2 – 3 months before the start of the NFL season.
Chris is probably drunk, if not on an IPA bitter enough to make your stomach curl, a lineup that would make Stalin proud.
End.
Lastly, for those interested in NBA Playoff Bets – the platforms below are your best bets.
May 2019 NBA Playoff Betting