NBA Playoff Dueling DFS Lineups May 7
NBA Playoff Dueling DFS Lineups May 7
Joseph wins again in what's becoming a trend in the Hello Rookie DraftKings NBA Playoffs Dueling Lineups Contest.
This win brings me closer to even. The series is now sitting at 6 – 5 (which Chris leads).
In summary, I won 316.75 to 280.25. My reaches in Rivers, Ilyasova and Hill panned out averaging north of 20 points each. My big 3 in K.D, Harden and Giannis had typically monster games.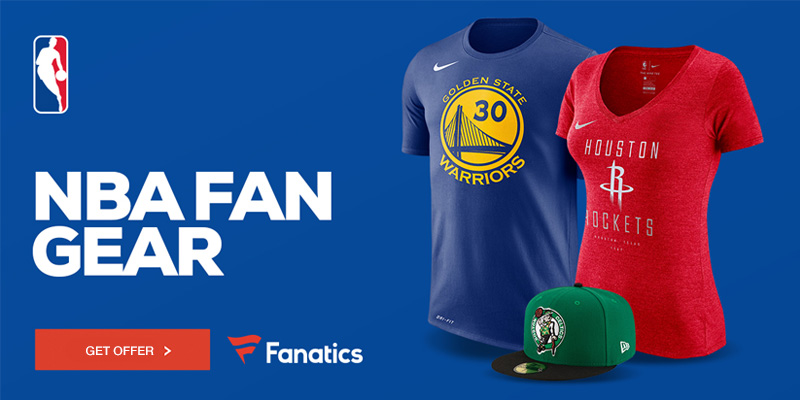 We face off again tonight with 2 games on the NBA Playoff Slate.
With a 2 game slate, we'll be again participating in the DraftKings NBA Classic Format.
The Hello Rookie Dueling Lineups Game 12 will be determined by 4 players, as we share 4 tonight with both lineups featuring Murray, Leonard, Jokic, and Aminu.
(No Video Today. On for tomorrow.)
Join the Free Hello Rookie DraftKings NBA Playoff for May 7th, 2019, in order to compete directly against us.
Dueling Lineups Running Record
Tonight's DraftKings Lineups
Chris's Lineup
| Pos. | Player | Salary |
| --- | --- | --- |
| PG | Jamal Murray | $6,500 |
| SG | Danny Green | $4,200 |
| SF | Kawhi Leonard | $9,500 |
| PF | Al-Farouq Aminu | $4,700 |
| C | Nikola Jokic | $10,500 |
| G | Gary Harris | $4,800 |
| F | Serge Ibaka | $3,900 |
| U | Paul Millsap | $5,900 |
Joseph's Lineup
| Pos. | Player | Salary |
| --- | --- | --- |
| PG | Jamal Murray | $6,500 |
| SG | Jimmy Butler | $7,800 |
| SF | Al-Farouq Aminu | $4,700 |
| PF | Zach Collins | $3,000 |
| C | Nikola Jokic | $10,500 |
| G | Will Barton | $4,000 |
| F | James Ennis III | $3,600 |
| U | Kawhi Leonard | $9,500 |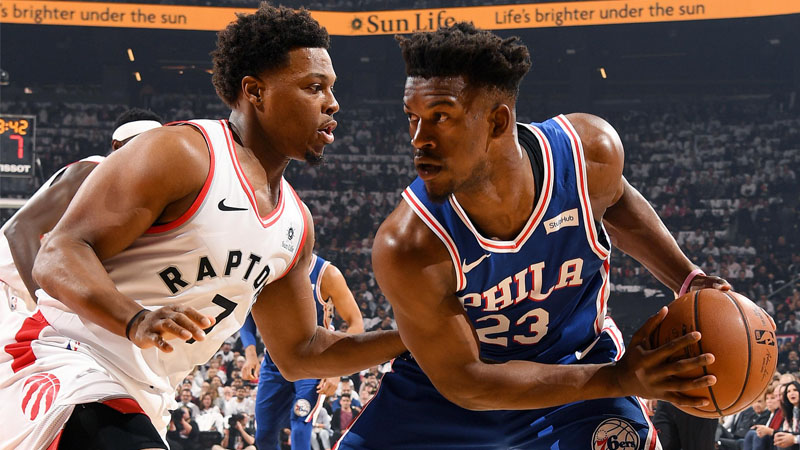 Joseph's NBA Playoff May 7th DFS Lineup Thought Process
While I'm not as confident in this slate's mid and low-tier players as I am with MIL/BOS & HOU/GS, I feel as though I've constructed a winning lineup.
I built entirely around Jokic, Leonard and Butler. (I initially tried to also have Lillard going with those big 3, but I couldn't confidently reach deep enough into low-tiers. Therefore Murray got the nod.)
I've been playing the value slot I see in the Denver bench for the last few games. It's previously been a coin-flip between Craig and Beasley. However, Barton came on strong again in Games 3 & 4 and it appears he'll be soaking up most of those minutes tonight.
PHI's bench is quite short. Embiid isn't exactly untouchable (at least in terms of fantasy value) and Harris can't do it all. Ennis is being relied upon for solid and efficient minutes, making 20 points seem pretty reachable.
I've been finding value in Zach Collins throughout the playoffs. Kanter and Harkless need backup. Kanter has been playing absolutely heroically but has been battling injury (shoulder). While Collins is a bit wet behind the ears, I'm rolling the dice on the Blazers needing him on floor, thus getting dirty in the paint and providing fantasy value.
Chris has been touting Aminu for the past several games. I'm still not very high on him, but at $4,700 and the probability of him being relied upon heavily, I'm sold.
Jokic, Leonard and Butler don't really need to be discussed do they? (I think they are essentially required to be selected to rank among the top percentile of your contest.)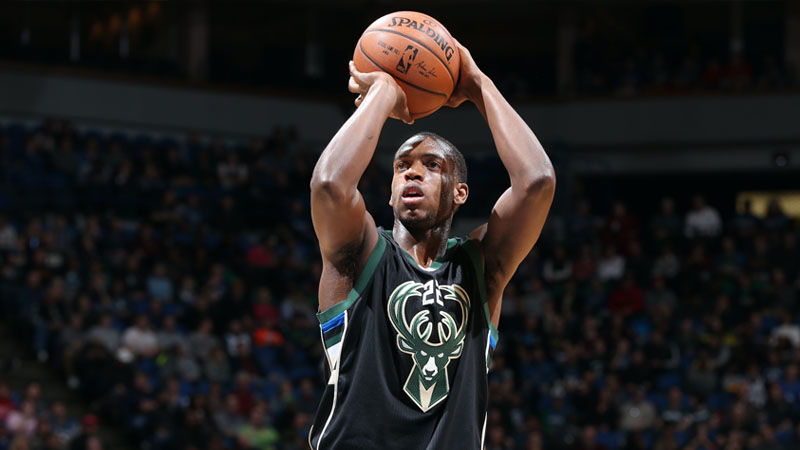 Compete Against Us On DraftKings
NBA Playoff DFS Contest – Free to Join – Bragging Rights at Stake
Hello Rookie NBA Playoff Dueling Lineups Summary
While fantasy football fanatics eagerly await the coming season, we notably have some very watchable NBA playoffs happening.
Tonight, I look forward to watching Jimmy Buckets, Kawhi Leonard and The Joker doing there things.
I'll be quietly rooting for Collins, Aminu, Barton and Ennis to produce.
If I'm not certain about anything, it's Barton. That slot is up in the air and I'm simply betting that Barton sees more of the floor and the ball than Craig and Beasley.
Chris is drunk.
End.
Lastly, for those interested in NBA Playoff Bets – the platforms below are your best bets.
May 2019 NBA Playoff Betting