NBA Playoff Dueling DFS Lineups May 6
NBA Playoff Dueling DFS Lineups May 6
I must say, I won Game 10 in spectacular fashion.
I'm nudging closer to bringing the series to even, it now sits at 6 – 4 (which Chris leads).
In summary, I won 327.50 to 304.25 (although the DEN @ POR game went into 4 OT's, I was winning after regular time as well).
My top heavy lineup paid off in a big way with Lillard, Giannis and Jokic all have monster games.
We have 2 games on tonight's NBA Playoff Slate, with both the Celtics and Rockets looking to bring their series' to even at home.
We'll be competing in the DraftKings NBA Classic Format tonight.
The Hello Rookie Dueling Lineups Game 11 will be determined by 6 players, as we share only 2.
Feel free to pick through our May 6th Classic Format NBA lineups below. If you think you can do better, we invite you to compete against us. Scroll to the bottom of this article to join the Free Hello Rookie DraftKings NBA contest (or click here to enter the Free Hello Rookie DraftKings NBA Playoff for May 6th, 2019).
Dueling Lineups Running Record
Tonight's DraftKings Lineups
Chris's Lineup
| Pos. | Player | Salary |
| --- | --- | --- |
| PG | Chris Paul | $6,800 |
| SG | Khris Middleton | $6,700 |
| SF | Andre Iguodala | $4,900 |
| PF | Marcus Morris | $5,100 |
| C | Draymond Green | $6,900 |
| G | Pat Connaughton | $3,700 |
| F | Giannis Antetokounmpo | $10,100 |
| U | Clint Capela | $5,800 |
Joseph's Lineup
| Pos. | Player | Salary |
| --- | --- | --- |
| PG | James Harden | $10,200 |
| SG | Andre Iguodala | $4,900 |
| SF | Jaylen Brown | $5,300 |
| PF | Kevin Durant | $9,200 |
| C | Ersan Ilyasova | $3,000 |
| G | George Hill | $3,900 |
| F | Giannis Antetokounmpo | $10,100 |
| U | Austin Rivers | $3,400 |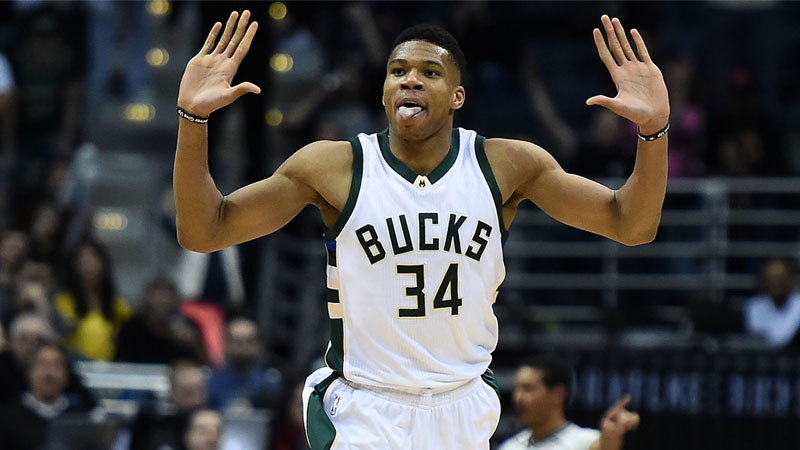 Joseph's NBA Playoff May 6th DFS Lineup Thought Process
As we get deeper into the playoffs, it's obviously becoming more difficult to implement my hero strategy.
Nonetheless, I've managed to start Giannis, Harden and K.D in tonight's lineup.
My night depends on Rivers, Hill and Ilyasova to see the floor and the ball enough to create stats.
Again, this is an extremely top heavy lineup, so I don't need 30 point games out of these three. I do need them however to produce an average of 15 – 20+ fantasy points.
In the bottom tier of salaries, I like Rivers because he has indeed been seeing 20+ minutes – mostly in an effort to help contain K.D. Not only minutes however, when Rivers gets touches, he can score.
George Hill has been averaging around 25 minutes per game against Boston in this series. He's a vet and he's efficient. He's coming off from a very successful night from the field at Boston where he went 9 – 12.
Lastly, my final $3,000 went to Ilyasova. Honestly, there isn't much to choose from at $3,000. However, Connaughton and Mirotic are streaky to say the least. Furthermore, Brook Lopez hasn't exactly shined. The play here is simply that Ilyasova is on the floor and getting boards with a few put-backs.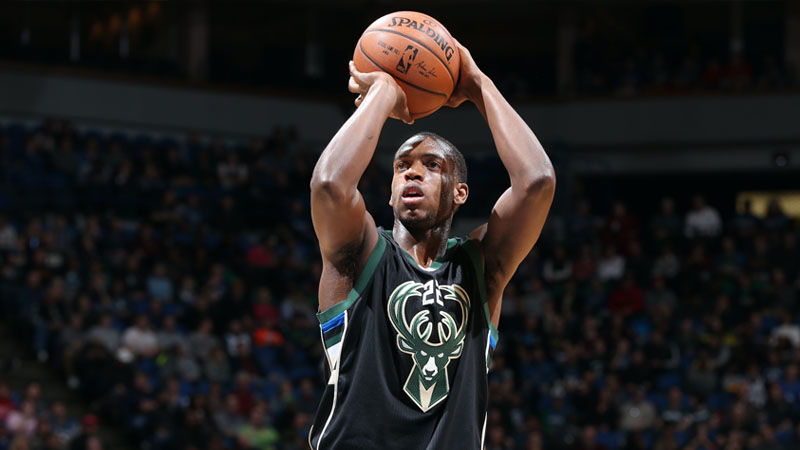 Chris' NBA Playoff May 6th DFS Lineup Thought Process
It is Dueling Lineups episodes like this one that make this series great. Two completely different takes on a two game slate. While this certainly won't settle the debate between a top heavy or balanced approach to lineup building, it will make the head to head matchup a little more intriguing.
Joe has the big three in his lineup tonight, which I have to admit looks extremely sexy. Giannis is the best player in the league, Harden's usage is about 90%, and KD is unstoppable in playoff mode.
That being said, I have a major advantage in 4 of the other 5 spots. I'm not certain Harden is 20 points better than Chris Paul tonight, but I do think Draymond is 20 points better than Ilyasovea, and Capela is at least 20 points better than Austin Rivers.
Another massive advantage I have is in the 'Bucks Punt' department. Give me Pat Connaughton's steady play over George Hill's career game performance in game 3. Connaughton has been way more consistent, and is rebounding the ball better than anyone in this series.
The one issue I genuinely have looking at my lineup is Marcus Morris. I just get a feeling that Hayward is close to having a breakout game offensively. He's been so good as a playmaker off the bench for the Celtics these playoffs, and if he really gets going not only as a passer and shooter, but as a finisher, I think he could have a 50 point game in the near future.
Morris has been a value lock throughout the playoffs though. I'll take a 4x floor out of the weakest spot in my lineup any day. I'll be 7-4 after tonight, and ready to double Joe up same time tormorrow.
Compete Against Us On DraftKings
NBA Playoff DFS Contest – Free to Join – Bragging Rights at Stake
Hello Rookie NBA Playoff Dueling Lineups Summary
Yet again, Chris's lineup is much better balanced than mine.
However, I'm not going for balance.
I'm swinging for the fence.
Either way, hopefully our Dueling Lineups battle is helping you fill some of your roster slots and helping you to win in your contests.
I feel good about this contest, then again, I feel good about most every contest I build a lineup for.
Just be sure that the contests you're competing in make sense with your budget and your lineup building strategy.
Chris is drunk.
End.
Lastly, for those interested in NBA Playoff Bets – the platforms below are your best bets.
May 2019 NBA Playoff Betting