NBA Playoff Dueling DFS Lineups May 2
NBA Playoff Dueling DFS Lineups May 2
Chris wins again in Game 8 of the Hello Rookie DFS NBA Playoff Series.
He's somehow managed to bring the series to 5 – 3 overall.
In an ever so classy way, Chris's conservative lineup managed to outperform my top heavy stars 213.5 to 181.25.
To be clear, I would construct the same exact lineup if Game 2 between Portland and Denver were to be 'replayed'. However, when implementing my so-called 'hero strategy' (also known as top heavy), it does entail those hero picks to at least hit their average. (Any average really, season / playoff / career, any at all.)
Let's put it this way, Rodney Hood outshot Lillard with 15 points. Lillard flat out could not get going and it was painful to watch. With that being said, I'm nowhere near being off team Lillard and expect him to have a revenge performance in the coming days.
Worth noting: My 'deep reaches', combined for 62 fantasy points. If I lose due to Lillard having 14 points and Jokic having having only 5 at halftime, I accept the loss – I'll take the over on those number any day of the week and twice on Sunday.
It's DraftKings Showdown time yet again with only 1 game on tonight's NBA Playoff Slate.
As viewable below, we only share 2 players in tonight's matchup.
Hello Rookie Game 9 will be determined by 4 players.
Below are our May 1st DraftKings NBA Showdown lineups. Pick through them. Compete against us either by manually locating the Free Hello Rookie contest or by clicking the link to join further down this article.
Chris's May 2nd NBA Playoff Lineup
Captain – *K. Lowry
UTIL – *K. Leonard
UTIL – J. Embiid
UTIL – B. Simmons
UTIL – S. Ibaka
UTIL – N. Powell
Joseph's May 2nd NBA Playoff Lineup
Captain – *K. Leonard
UTIL – P. Siakam
UTIL – T. Harris
UTIL – *K. Lowry
UTIL – JJ. Redick
UTIL – F. Korkmaz
* Indicates shared player.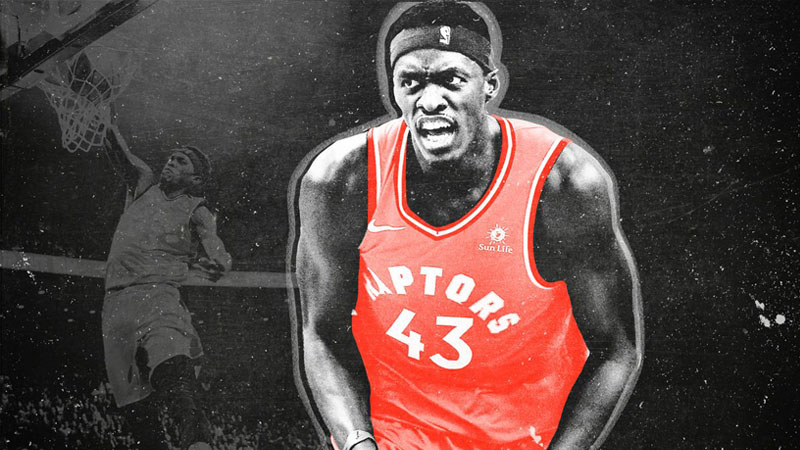 Joseph's NBA Playoff May 2nd DFS Lineup Thought Process
Let's be crystal clear.
Chris didn't win Hello Rookie Game 8 because he had the better lineup.
He won because an extremely low likely thing happened. For those that don't know, Lillard had 14 points (not even half of his 10 game average).
Putting that freak accident behind us, I love our odds tonight.
While we share the monsters that are Lowry & Leonard, he'll be relying on Embiid, Simmons, Ibaka and Powell to my Siakam, Harris, Redick and Korkmaz.
We're going to win for a few reasons.
Reason #1: Embiid is in terrible form, putting up just 12 and 16 points in the first two games of the 76's v Raptors Series.
Reason #2: Simmons is slightly overvalued at $9,600 for his recent average and Harris is a better play at $8,800 (monster on the boards and high potential for a double-double).
Reason #3: Chris is hoping that Ibaka has a breakout game but that 'breakout' projection entails Serge to score 20 points, when he's averaged just 12 against PHI on the season.
Reason #4: Even with Chris taking a more conservative approach to building this lineup, he's relying on the likes of Norman Powell, who is likely to not have a much more impressive game than one Furkan Korkmaz.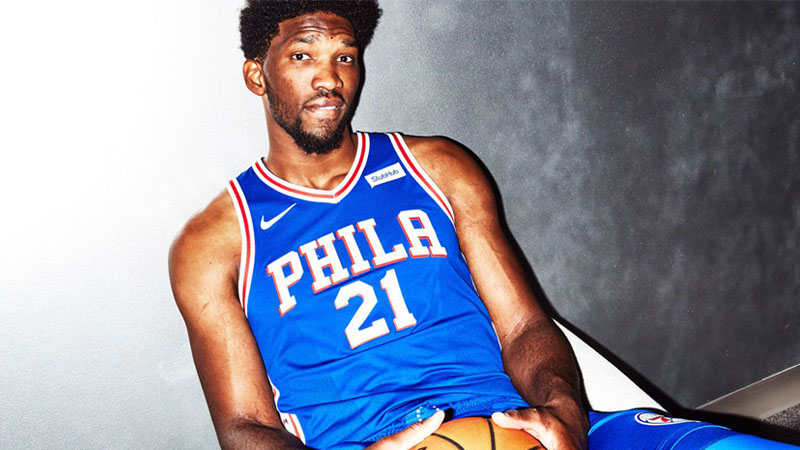 Chris' NBA Playoff May 2nd DFS Lineup Thought Process
Doesn't exist…
Join Tonight's Hello Rookie Contest
100 Free Entries – Bragging Rights at Stake – First Come – First Serve
Hello Rookie NBA Playoff Dueling Lineups Summary
The bottom line is that a PHI v TOR Showdown requires Leonard to be in the Captain slot (Embiid if he's fresh).
Furthermore, Siakam and Harris are required in a Showdown between these 2 squads.
Chris hasn't gotten on the Siakam train as of yet. Perhaps tonights performance will put the 25 year old on his radar.
Neither Embiid, Simmons, Ibaka or Powell are classy tonight.
Chris is drunk.
End.
Lastly, for those interested in NBA Playoff Bets, Chris highlighted a few betting lines in today's podcast.
2019 NBA Playoff Betting