MLB World Series Game 1 Lines & Props
MLB World Series Game 1 Lines & Props
Washington Nationals @ Houston Astros on October, 22nd 2019
The 2019 World Series is officially upon us. Game 1 will be played on Tuesday night at 8:00 in Houston's Minute Maid Park. The Houston Astros have been uncanny at home this year, with the best home record in the league (60 – 21). The Washington Nationals have been no slouch on the road, ranking in the top 10 for away games (43 – 38).
Where to Watch
FOX, YouTubeTV, MLB.TV & FOX Sports Go.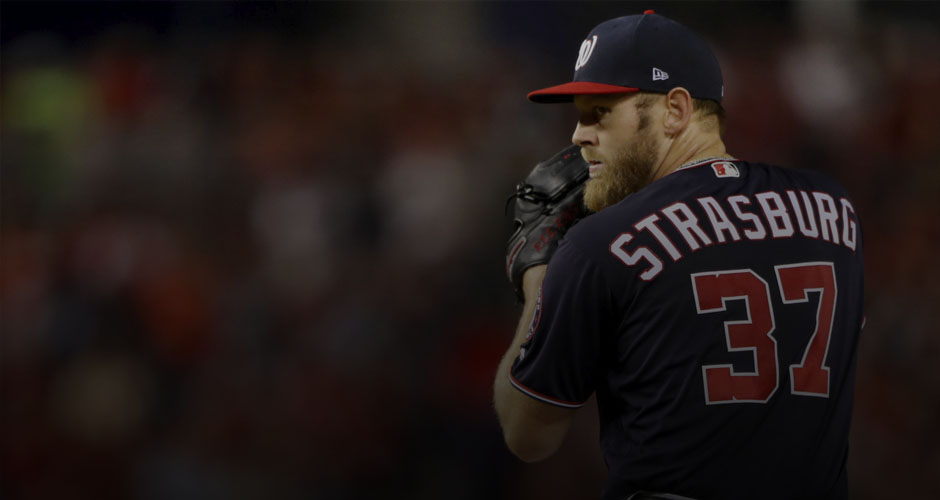 World Series Game 1 Starting Pitchers
The Washington Nationals are holding their pitching rotation close to the vest, but all signs point to them not changing what's been working. With that being said, it looks like Max Scherzer gets the nod in Game 1.
Conversely, the Houston Astros have announced their Game 1 starter in Gerrit Cole. To say that Cole is on a run for the ages is an understatement as he's 19 – 0 in his last 25 starts (including post-season).
World Series Game 1 Notable Hitters
The Washington National's Anthony Rendon, Ryan Zimmerman, Howie Kendrick and Trea Turner are all averaging .286 or more, each with 11 total hits or more in the 2019 post-season.
The Houston Astros' Jose Altuve, Michael Brantley and Alex Bregman are each averaging .257 or more, each with at least 9 total hits this post-season.